Pacific War Battleship Game
BattleFleet 1939 Game
Battleship Pac.War
Battleship PC Game
Armada Battleship Game
General Battleship Game
Battleship Chess Game
SeaWar 2 - The Battleship Game
SeaWar - Battleship PC Game
Standard Battleship PC game
BATTLESHIP GAME

World War 2 Edition



Battleship Game
World War 2
( Size: 7 MB )


www.battle-fleet.com
Battleship Game - WW2 Naval Strategy: the best choice among aircraft carrier games and submarine games.

Missions and Scenarios:
Pearl Harbor Game
Atlantic Game 1943
Sink Cruisers Game
Midway Game
Iwo Jima Game
US Marines Game
Luftwaffe Game Pacific
Torpedo Game Boats
Bismarck Game Pacific
Destroy RAF Game
Okinawa
Us Navy Submarine Game
Fleet Submarines Game
Kamikaze Game
U Boat Game
Singapore Game
Swordfish Hunt
Patrol Boats
Air Supremacy
Alert
Battleships Game
Java
Defense
Fleet Cruisers Game
Atlantic Island
Coral Sea Game
Iron Sea
Mykonos
Imperial Ocean
Long Convoy
Skagerrak
Target Los Angeles
West Pacific Game
Pacific War Game
Leyte Transport
Emperor Hirohito
Normandy Game
South Pacific Game
Destroy USAF Game
Submarine Games
US Navy Game
Free Hunt Doenitz Game
Free Hunt Spruance Game
Free Hunt Halsey Game
Imperial Navy I
Royal Navy Game
Free Hunt Pearl Harbor Games
Midway II
Kriegsmarine I
Brisbane Convoy
Clear West Coast
Fall Of Australia
Battle For Leyte
Conquer Of Japan
HMAS Perth
Road To Okinawa
Orange Ports
Emperor Defense
Prince Of Wales
San Bernardino
Pacific Race
Heavy Duty
Tokio Express
Operation Sidney
Bomber Operation
Conquer Of Italy
Heavy Cruiser Game
Frigate Hunt
Santa Cruz
Lamansh Game
Azores Transport
Norway Convoy
Invasion
Grossadmiral
Norway Ports
Drang Nach Ost
Convoy Pk30
Ciano Defense
Sir John Tovey
Free Hunt Andrews
Germans On Pacific
Silent Hunt
Antigua
Return To Midway
Kriegsmarine Game II
Royal Air Force Game
F. Hunt Lancaster
Jamamoto Game
Free Hunt USN
Free Hunt Japan
Free Hunt RAAF
Free Hunt U Boat Game
Free Hunt Aircraft Carriers Game
Free Hunt Hawaii
Free Hunt Yamato Game
Free Hunt Iwo Jima Game
Free Hunt Pacific Game
Free Hunt Torpedos
Free Hunt Convoy
Free Hunt Germany
Free Hunt Germany II
Free Hunt Italy
Free Hunt Malaya
Free Hunt Subs Game
Free Hunt B-29 Game
Free Hunt USN 1944
Devil Island
Dragoon Carriers

German Battleship Tirpitz


Battleship Tirpitz was a battleship of the German Kriegsmarine, a sister ship to the German battleship Bismarck, and named for Admiral Alfred von Tirpitz. She was launched 1 April 1939, after Bismarck, but was deployed in a similar manner, being sent against Allied merchant shipping in the North Atlantic.

Ordered: 1935
Laid down: 2 November 1936
Launched: 1 April 1939
Commissioned: 25 February 1941
Fate: Sunk on 12 November 1944
General Characteristics
Displacement: 41,700t standard; 52,600t full load
Dimensions: 251m x 36m x 8.7m
Armament: Eight 15 in (380 mm) (4×2)
Twelve 5.9 in (150 mm) (6×2)
Sixteen 4.1 in (105 mm)
Sixteen 37 mm (8×2)
Twelve 20 mm cannon, later fifty-eight Eight 503 mm torpedo tubes
Aircraft: 4, with 2 catapults
Propulsion: 150,000hp (110 MW) = 30.8 kts (54 km/h)
Crew: 2,608

As a result of the Arctic convoys and the Commando raid on Vågsøy Tirpitz was sent to Norwegian waters where she spent most of World War II in the fjords. She made three offensive sorties; an attempt to interdict convoy PQ12 in March 1942 (Operation Sportpalast), a similar attempt against PQ17 in July 1942 (Operation Rösselsprung) and a raid on Spitsbergen in September 1943 (Operation Cicilien). The threat that she might put to sea, tied down Royal Navy resources and the decision was taken to sink her while she was in port. The first attempt was a very risky operation. British X class midget submarines planted explosive charges beneath Tirpitz in September 1943. This succeeded in disabling Tirpitz. After she was repaired she was attacked by carrier born aircraft of the Fleet Air Arm, which only did superficial damage. She was finally sunk immediately to the west of Tromsø, in the bay of Håkøybotn, on 12 November 1944 by Avro Lancasters of RAF 617 and 9 Squadrons equipped with the Barnes Wallis tallboy bombs on their third attempt, the first of which had been launched from Russia. Close to 1000 German sailors died.
| | |
| --- | --- |
| www.tankopoly.com CIA / KGB intelligence game. Run your own operation game. Travel around the world and set up espionage game, trade with state secrets, weapon systems, spy codes, WMD, hire secretaries, agents, lawyers and soldiers, establish secret agent stations, cells and bases and search for criminals and politicians. Involve in agent game. Game contains more than 40 missions including Nuclear Game, Cold War Game, Secret Agent, CIA Games, USAF, Prime Minister, RAF, Bin Laden, Sadam, KGB, Operations Iran… | |
Battleship Tirpitz Operational history

This battleship was launched on 1 April 1939, and she was planned to be deployed in a manner similar to the Bismarck, as a commerce raider to be sent against Allied merchant shipping in the North Atlantic. However, the loss of the Bismarck and other commerce raiders led to Adolf Hitler's losing faith in his surface navy, and instead she was ordered to be used for limited sorties.

Following the inception of the Arctic convoys and the Commando raid on Vlgsry, the Tirpitz was sent to northern Norwegian waters in early 1942, where she spent most of World War II in the fjords, mostly in Klfjord a branch of the Altafjord. She acted mainly as a fleet in being,[3] tying up Royal Navy and U.S. Navy resources. She made three offensive sorties during her stay in Norway, two in 1942, and one in 1943. Despite her very limited offensive use, the armed forces of United Kingdom had a significant fear of the potential for destruction that the Tirpitz represented to Allied shipping, and they decided to sink her while she was in port. Many operations were launched with this objective in mind, but none of these were completely successful in sinking her until she was bombed by Royal Air Force heavy Lancaster bombers and capsized on 12 November 1944.


Battleship Tirpitz Operation Sportpalast

Operation Sportpalast was an attempt to interdict the convoys PQ-12 and QP-8 in early March 1942. PQ-12 sailed from Iceland on 1 March 1942, and QP-8 sailed from Murmansk at about the same time. On 5 March 1942 Tirpitz, escorted by three destroyers, left her base and made a sortie into the Arctic Ocean in the area around Bear Island (Norway). During the following days the German force had no luck finding either convoy. Only one merchant ship was found and sunk by one of the screening destroyers. On 9 March 1942 Tirpitz was spotted by aircraft from the carrier HMS Victorious and after unsuccessful British air attacks, the German commander, Admiral Otto Ciliax, decided to abort the operation. As a result of her narrow escape Hitler forbade further attacks on convoys, unless the convoy's aircraft carrier had already been sunk or immobilized [4].


Battleship Tirpitz Operation Rosselsprung

Operation Rosselsprung was an attempt to intercept the Arctic convoy expected in late June 1942, PQ-17. Two naval forces were assembled and held ready: Tirpitz and Admiral Hipper at Trondheim; Admiral Scheer and Lützow at Narvik, with nine destroyers as screens. These would assemble at Altenfjord when the convoy was detected, to attack as it passed Bear Island.

PQ-17, which departed Iceland on 27 June 1942, was heavily escorted, and there was also a powerful naval Task Force operating in the area. The convoy was detected on July 1, and on July 2, the Tirpitz and her escorts left Trondheim for Altenfjord. This movement was perceived by British Intelligence as an offensive sortie, and on July 4 the Admiralty made the controversial decision to scatter the convoy. This was because of the intense threat presented by the Tirpitz against a closely-packed convoy. Following PQ-17's scattering, German U-boats and aircraft fell on the unescorted merchantmen and over the next ten days 24 merchant ships were sunk. The Tirpitz made a brief sortie on July 5, but she was sighted almost immediately. She was ordered to return by Grand Admiral Raeder, who was concerned about a possible attack by the British Home Fleet, particularly from carrier aircraft. The sortie was aborted and the Tirpitz returned to port.

There is an unconfirmed claim made by Soviet/Russian sources that the Tirpitz was attacked and damaged by a Soviet submarine during her short sortie, but that is unsubstantiated. Some Soviets claimed that the German warships were attacked by the Russian submarine K-21, commanded by Hero of the Soviet Union N. A. Lunin, at [show location on an interactive map] 71°22'2?N 24°34'3?E / 71.36722°N 24.5675°E / 71.36722; 24.5675 (45 miles from North Cape, Norway). Lunin supposedly launched four torpedoes at the Tirpitz, and then the crew heard two detonations.[5][6] There is a strong degree of doubt upon this case. Since the 1960s, most German and British historians discount any torpedo hits on the Tirpitz or any other German ship, but in the Soviet Union this case was studied in naval officer schools as a textbook example of submarine attack.

On July 6, the Tirpitz and her escorts were spotted from the air going south towards Norway at slow speed (12 knots as opposed to 20 in normal circumstances). From 8 July 1942 to 6 September 1943, the Tirpitz reportedly stayed in drydocks in Trondheim and in Narvik, Norway, supposedly under repair.


Battleship Tirpitz Operation Sizilien

Operation Sizilien was a raid on Spitsbergen (Svalbard) in September 1943. German troops landed on the islands, and supported by naval bombardment from the Tirpitz, Scharnhorst, and nine destroyers, the Germans occupied one island from 6 September to 9 September 1943. This was the only operation in which the Tirpitz fired her guns on enemy targets.


Battleship Tirpitz British attacks

Many attacks were made on Tirpitz, taking her out of action for months at a time and finally sinking her.

Battleship Tirpitz Operation Chariot


This was not an operation directly against Tirpitz herself, but on the only possible large dry dock she could use on the Atlantic coast. On March 28, 1942, a destroyer and 18 motor torpedo boats launched Operation Chariot against the Normandy Dock in St Nazaire, France.


Battleship Tirpitz Operation Source

The first successful attack on Tirpitz was a very risky and difficult operation. As part of Operation Source, British X class midget submarine placed an explosive charge beneath Tirpitz in September 1943. Lieutenant Basil Place commanding HMS X7, and Lieutenant Donald Cameron commanding HMS X6, both received the Victoria Cross for their part in the action, whilst three others received the Distinguished Service Order and one the Conspicuous Gallantry Medal.[7]

The submarines had to be towed some 1,000 miles (1,600 km) from base, then negotiate a minefield, dodge nets, gun defences and enemy listening posts. Losing two in transit (X-8 and X-9), one with mechanical faults and one when the tow-rope parted, the remaining three craft (X-5, X-6 and X-7) having eluded these hazards and frustratingly faulty periscopes, finally placed at least four 2-ton Amatol side-charges underneath Tirpitz, where they detonated before her crew could be mustered to manhandle the ship away. The blast lifted Tirpitz two metres, causing severe damage. She was maintained then as a deception for six months as repairs were undertaken. The British, believing her to be seaworthy, devoted immense resources to neutralising what was a crippled ship. Six months later she was seaworthy again. The story of this attack was published in a book by Donald Cameron VC, and is the basis of the 1955 film Above Us The Waves.


Battleship Tirpitz Operation Tungsten

By April 1944, Tirpitz had been repaired and posed a renewed threat. In response, the British executed Operation Tungsten, an attack by carrier-borne aircraft of the Royal Navy's Fleet Air Arm. A significant part of the Home Fleet took part, including two battleships, two fleet aircraft carriers, five escort aircraft carriers, two cruisers, sixteen destroyers with support from two oilers. Steps were taken, including phoney wireless traffic, to hide their departure from Scapa Flow. The air attack was launched on 3 April, a day earlier than planned, catching Tirpitz while she was preparing for departure on trials.

The air attacks were in two waves of Fairey Barracuda torpedo bombers with escorting fighters. A variety of bombs were carried: anti-submarine bombs that would cause damage even if they exploded in the water around her, armour piercing bombs capable of penetrating deck armour, smaller bombs that could penetrate superstructure armour, and general purpose bombs that would be effective against the crew and the anti-aircraft weapons they were manning (torpedoes were not used). The defences were poor and ill-organised, and the attack faced little effective opposition. Some of the fighters contributed by strafing the decks with machine gun fire. The first attack was at 05:30. By 08:00 the Royal Navy had landed all but three planes that had been lost. Tirpitz had lost 122 crew killed and 300 wounded. The ship's armour was not penetrated, though near misses caused some flooding. The damage to the superstructure was significant and took two months to repair.


Battleship Tirpitz Operations Planet, Brawn, Tiger Claw and Mascot

The threat remained and further operations were planned. Three air attacks (Operations Planet, Brawn and Tiger Claw) were cancelled, in April and May 1944, due to poor weather.

The next carrier-borne attempt was Operation Mascot, in July 1944. By this time, however, the Germans had set up effective warning and smoke systems which effectively obscured Tirpitz from the attacking aircraft. Apart from one near-miss, the raid was a failure.


Battleship Tirpitz Operations Goodwood I, II, III and IV

Tirpitz underwent sea trials in early August 1944. Three weeks later the Fleet Air Arm launched more attacks with little success. Low cloud obscured Tirpitz and there were no hits.

Goodwood III, on 24 August, successfully confused the air defences by its approach tactics and scored two hits on the Tirpitz. One 500 lb (227 kg) semi-armor piercing (SAP), dropped from a Hellcat,[8] dished the top of "B" turret, damaged the elevating gear of its starboard 15 in (38 cm) gun, and wrecked a quadruple 20mm antiaircraft mount.[8] The other, a 1,600 lb (725 kg) armor piercing (AP) dropped from a Barracuda,[8] pierced the ship's armour belt and came to rest in the Number 4 electrical switchboard room,[8] but failed to explode, 'an exceptional stroke of luck'. Had it done so, the subsequent Kriegsmarine report said, '... the effects of that explosion would have been immeasurable.' It is likely Tirpitz would have sunk as a result.

The escort aircraft carrier HMS Nabob returned to Scapa Flow after being seriously damaged by a torpedo hit from U-boat U-354. The final Fleet Air Arm attack was Goodwood IV, on 29 August, but low cloud again prevented any hits. After this, the fleet withdrew on convoy duties and Tirpitz was left to the Royal Air Force.


Battleship Tirpitz Operations Paravane, Obviate and Catechism

The Royal Air Force and the United States Army Air Forces proposed several schemes to attack Tirpitz using Mosquito fighter-bombers, Short Sunderland flying boats or B-17 Flying Fortress heavy bombers, but none were carried out.

Three attacks were made by the RAF using Avro Lancasters of 617 and 9 Squadrons led by Wing Commander "Willie" Tait. The first, "Operation Paravane", was launched on 15 September from a temporary base at Yagodnik, near Arkhangelsk in the Soviet Union. The aircraft were equipped with Barnes Wallis' five-tonne Tallboy bombs and experimental 500 pounds (230 kg)[8] "Johnny Walker" underwater "walking" mines. Although a smokescreen protected Tirpitz from all but one of the bombs, one of No. 9 Squadron's bombs hit the bow making the battleship unseaworthy. A German report stated, "It was eventually decided at a conference on 23 September 1944 at which the C-in-C and Naval Staff were present, that it was no longer possible to make Tirpitz ready for sea and action again...", as there was almost no means to get the ship back to a drydock that could repair the damage. The British were unaware of this and continued their attacks.

In October, as Tirpitz was no longer considered by the Kriegsmarine to be a seaworthy warship, she was moved further south to Tromsr, to act as a floating gun battery against the expected Allied invasion of Norway. This placed her within range of air operations from Scotland.

"Operation Obviate", with Lancasters flying from Lossiemouth in Scotland carrying Tallboy bombs, took place on 28 October. At the last moment, sea-clouds hid Tirpitz, and there was only one near-miss that bent a propeller-shaft.

The smokescreen was not in place for the third attack, "Operation Catechism", on 12 November 1944 by 9 Squadron and 617 Squadron Lancasters with Tallboys.[9] The ship was struck by three Tallboys: one glanced off turret armour, but the other two pierced the ship's armour and blew a 200-foot (61 m) hole in her port side starting internal fires which set off a magazine and blew off "C" turret. Tirpitz finally sank immediately to the west of Tromsr, in the bay of Hlkrybotn, within minutes of the attack. 1,000 of her crew of 1,700 died.[10][11]

The Lancaster B.1 Specials used had had the mid-upper turret and some armour removed so they would have been highly vulnerable to fighter attack, but the Luftwaffe failed to intercept the bombers. The reasons cited for this failure are contradictory. The bombers approached from Sweden's air space;[9] the route may have suggested an attack on the airfield at Bardufoss; and Luftwaffe responses to Tirpitz's calls for help claimed there were aircraft "overhead". The local air defence systems may have been inadequate and the German pilots had not yet been fully trained on their new Focke-Wulf 190 aircraft. Major Heinrich Ehrler, who both led the defensive sortie in the area of the Tirpitz and was also the commander of Luftwaffe forces in Norway (Jagdgeschwader 5), was charged with negligence of duty following the sinking and sentenced to death, later reduced to three years of fortress imprisonment, loss of his command, and transfer to a fighter unit in Germany.

One aircraft from 9 Squadron (LM488) lost an engine after being hit by anti-aircraft fire on the bombing run, but the crew were able to crash-land in Sweden and were repatriated.[12]

The destruction of Tirpitz removed the last major surface threat to allied control of the north Atlantic. This freed the capital ships—battleships and aircraft carriers—that had been retained in the Home Fleet as a precaution, allowing Britain to reinforce the Eastern Fleet in the Indian Ocean, establish the British Pacific Fleet, and take a much more aggressive posture against the Japanese in the Far East.


Text is available under the terms of the GNU Free Documentation License
5 Small craft
5.1 E-Boat (MTB)s/Schnellboot
6 U-boats/Unterseeboote
6.1 Training subs
6.2 Coastal subs
6.3 Ocean-going subs
6.4 Minelaying subs
6.5 Supply subs
6.6 Electric boats
6.7 Midget Submarines
6.8 Human Torpedoes
7 Auxiliary ships
7.1 Troop Ships
7.2 Artillery Training Ships/Artillerieschulschiffe
7.3 Radio-Controlled Targets
7.4 Sail Training Ships/Segelschulschiffe
7.5 Floating AA Batteries/Schwimmende Flakbatterien
7.6 Escorts/Flottenbegleiter
7.7 Gunboats/Leichte Schnellboote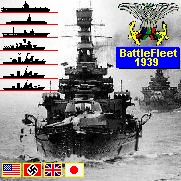 Turn-based WW2 naval game, extension to the classic Submarine game (Battleship game) where ships/planes/subs can move. Contains plenty of game missions, game campaigns and 40 ship, submarine, airplane ana port artillery types, with combat maps up to 96X96 large.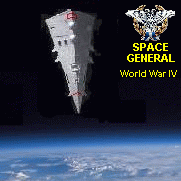 Turn-based space strategy game represents World War 4 conflict on tactical level.
The user-friendly game engine allows more than 60 unit types, including planet battleships, galaxy cruisers, death-stars, stealth units, star destroyers, air-space interceptors, explorers, planet artillery and radars.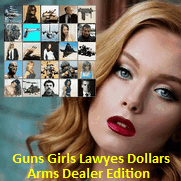 Tycoon Strategy Game - build your own world business empire as an arms dealer tycoon. Travel around the world, trade with more than 400 weapon systems, hire secretaries, bodyguards, lawyers, fighters and tanks, establish companies and search for criminals and hostages.
Capital Ships

Battleships/Schlachtschiff

* Bismarck class (42,000 tons, 8 x 380 mm guns)
o Bismarck, 1939
o Tirpitz, 1939
* Scharnhorst class (35,000 tons, 9 x 280 mm guns)
o Gneisenau, 1936
o Scharnhorst, 1936

Pre-Dreadnoughts/Linienschiffe

* Deutschland class battleship (15,000 tons, 4 x 280mm guns)
o Schleswig-Holstein, 1906
o Schlesien, 1906

Heavy cruisers/Schwere Kreuzer

* Deutschland class (12,000 tons, 6 x 280 mm guns)
o Lützow (ex-Deutschland), 1931
o Admiral Graf Spee, 1933
o Admiral Scheer, 1934
* Admiral Hipper class (14,000 tons, 8 x 203 mm guns)
o Admiral Hipper, 1937
o Blücher, 1937
o Prinz Eugen, 1938

Light cruisers/Leichte Kreuzer

* Emden class (6,000 tons, 8 x 150 mm guns)
o Emden, 1925
* K class (7,200 tons, 9 x 150 mm guns)
o Königsberg, 1925
o Karlsruhe, 1927
o Köln, 1928
* Leipzig class (8,000 tons, 9 x 150 mm guns)
o Leipzig, 1929
o Nürnberg, 1934

Destroyers and Torpedo boats

Destroyers/Zerstörer
Main article: German World War II destroyers

* Zerstörer/Typ 1934 (3,155 tons, 5 × 127 mm guns)
o Z1 Leberecht Maas 1937
o Z2 Georg Thiele 1937
o Z3 Max Schultz 1937
o Z4 Richard Beitzen 1937
* Zerstörer/Typ 1934 A
o Z5 Paul Jacobi
o Z6 Theodor Riedel
o Z7 Hermann Schoemann
o Z8 Bruno Heinemann
o Z9 Wolfgang Zenker
o Z10 Hans Lody
o Z11 Bernd von Arnim
o Z12 Erich Giese
o Z13 Erich Koellner
o Z14 Friedrich Ihn
o Z15 Erich Steinbrinck
o Z16 Friedrich Eckoldt
* Zerstörer/Typ 1936
o Z17 Diether von Roeder
o Z18 Hans Lüdemann
o Z19 Hermann Künne
o Z20 Karl Galster
o Z21 Wilhelm Heidkamp
o Z22 Anton Schmitt
* Zerstörer/Typ 1936 A(Narvik)
o Z23 through Z30
* Zerstörer/Typ 1936 A (Mob)
o Z31 through Z34
o Z37 through Z39
* Zerstörer/Typ 1936 B
o Z35 through Z36
o Z43 through Z45

Torpedo boats/Flottentorpedoboot

* Torpedoboot 1923 ("Raubvogel") (900 tons, 3 x 105 mm guns)
o Möwe
o Falke
o Greif
o Kondor
o Albatros
o Seeadler
* Torpedoboot 1924 ("Raubtier") (950 tons, 3 x 105 mm guns)
o Wolf
o Iltis
o Jaguar
o Leopard
o Luchs''
o Tiger
* Torpedoboot 1935 (1,090 tons, 1 x 105 mm gun)
o T1 through T12
* Torpedoboot 1937 (1,150 tons, 1 x 105 mm gun)
o T13 through T21
* Flottentorpedoboot 1939 (Elbing) (1,750 tons, 4 x 105 mm guns)
o T22 through T36

Auxiliary cruisers/Hilfskreuzer

* Orion
* Atlantis
* Widder
* Thor
* Pinguin
* Stier
* Komet
* Kormoran
* Michel
* Coronel
* Hansa

Mine Warfare Craft

Minelayers/Minenleger

* Tannenberg 1935 (5,500 tons, 3 x 150mm guns, 460 mines)
* Brandenburg 1936 (3,900 tons, 3 x 105mm guns, 250 mines)
* Lothringen 1941 (2,000 tons, 2 x 88mm guns, 200 mines)
* Niedersachsen 1934 (1,800 tons, 2 x 105mm guns, 260 mines
* Drache 1924 (1,800 tons, 2 x 88mm guns, 120 mines)
* Brummer 1940 (3 × 10.5 cm guns, 2 × 3.7 cm anti-aircraft guns, 10 × 2 cm anti-aircraft guns, 4 × 46 cm torpedo tubes, 280 mines)
* Oldenburg 1934 (1,200 tons, 2 x 88mm guns, 145 mines
* Kamerun 1939 (370 tons, 2 x 88mm guns, 100 mines)
* Togo 1939 (370 tons, 2 x 88mm guns, 100 mines)
* Kiebitz 1943

Pathmakers/Sperrbrecher

* Sperrbrecher 1 - Sperrbrecher 100 (5,000 tons, 2 x 88mm guns)

Mine-hunters/Küstenminenleger

* KM1 - KM36

Small craft

E-Boat (MTB)s/Schnellboot

* S-1 class (50 tons, 1 x 20mm gun, 2 torpedo tubes)
o S1 - S25
* S-26 class (75 tons, 1 x 20mm gun, 2 torpedo tubes)
o S26 - S29
* S-30 class (80 tons, 1 x 20mm gun, 2 torpedo tubes)
o S30 - S37
* S-38 class (80 tons, 1 x 20mm gun, 2 torpedo tubes)
o S38 - S60
* S-38b class (90 tons, 2 x 20mm guns, 2 torpedo tubes)
o S61 - S99
* S-100 class (100 tons, 1 x 37mm gun, 2 torpedo tubes)
o S100 - S150
* S-151 class (100 tons, 1 x 37mm gun, 2 torpedo tubes)
o S151 - S205

U-boats/Unterseeboote

Training subs

* Type I Unterseeboote
o U25 and U26

Coastal subs

* Type IIA Unterseeboote
o U1 through U6
* Type IIB Unterseeboote
o U7 through U24
o U120 and U121
* Type IIC Unterseeboote
o U56 through U63
* Type IID Unterseeboote
o U137 through U152
* Type XVIIB Unterseeboote
o U1405 through U1407

Ocean-going subs

* Type VIIA Unterseeboote
o U27 through U36
* Type VIIB Unterseeboote
o U45 through U55
o U73 through U76
o U83 through U87
o U99 through U102
* Type VIIC Unterseeboote
o U69 through U72
o U77 through U82
o U88 through U98
o U132 through U136
o U201 through U212
o U221 through U232
o U235 through U291
o U301 through U316
o U331 through U394
o U396 through U458
o U465 through U486

Minelaying subs

* Type VIID Unterseeboote
o U213 through U218
* Type XB Unterseeboote
o U116 through U119

Supply subs

* Type VIIF Unterseeboote
o U1059 through U1062
* Type IXD /42 Unterseeboot
o U883 and U884
* Type XB Unterseeboote
o U219 and U220
o U233 and U234
* Type XIV Unterseeboote
o U459 through U464
o U487 through U490


Midget Submarines

* Seehund (17 tons, 2 x torpedoes)
o 138 commissioned
* Hecht (Training)
o 53 commissioned
* Biber (6.5 tons, 2 x torpedoes)
o 324 commissioned
* Molch (11 tons, 2 x torpedoes)
o 393 commissioned
* Delphin (Prototype)
o 3 commissioned
* Seeteufel (Prototype)
o 1 commissioned
* Schwertwal (Prototype)
o 1 commissioned

Human Torpedoes

* Neger (1 x torpedo)
o 200 commissioned
* Marder (3 tons, 1 x torpedo)
o 500 commissioned
* Hai (Prototype)
o 1 commissioned

Auxiliary ships

Troop Ships

* Cap Arcona, 1927
* Deutschland, 1923
* Goya, 1940
* Steuben, 1923
* Wilhelm Gustloff, 1937

Artillery Training Ships/Artillerieschulschiffe
* Bremse 1933 (1,800 tons, 4 x 127mm guns, 280 mines)
* Brummer 1934 (3,000 tons, 8 x 105mm guns, 480 mines)
* Admiral Hugo Zeye, 1942
Radio-Controlled Targets
* Braunschweig class battleship
o Hessen, 1900
* Wittelsbach class battleship
o Zahringen, 1898
Gunboats/Leichte Schnellboote