USS Ronald Reagan
USS Abraham Lincoln Aircraft Carrier
USS Enterprise Aircraft Carrier
Naval Navy Tactics ASW AAW
5th US Fleet
US 6th Fleet
US 7th Fleet
USS Ranger Aircraft Carrier
USS Forrestal
USN Cruisers
USN Destroyers
US Navy
Amphibious Assault Ships - LHA/LHD/LHA(R)
SSN Attack Sumbarines 1
USN Frigates
USN Patrol Ships
Submarine
www.battle-fleet.com
Battleship Game - WW2 Naval Strategy: the best choice among aircraft carrier games and submarine games.

Missions and Scenarios:
Pearl Harbor Game
Atlantic Game 1943
Sink Cruisers Game
Midway Game
Iwo Jima Game
US Marines Game
Luftwaffe Game Pacific
Torpedo Game Boats
Bismarck Game Pacific
Destroy RAF Game
Okinawa
Us Navy Submarine Game
Fleet Submarines Game
Kamikaze Game
U Boat Game
Singapore Game
Swordfish Hunt
Patrol Boats
Air Supremacy
Alert
Battleships Game
Java
Defense
Fleet Cruisers Game
Atlantic Island
Coral Sea Game
Iron Sea
Mykonos
Imperial Ocean
Long Convoy
Skagerrak
Target Los Angeles
West Pacific Game
Pacific War Game
Leyte Transport
Emperor Hirohito
Normandy Game
South Pacific Game
Destroy USAF Game
Submarine Games
US Navy Game
Free Hunt Doenitz Game
Free Hunt Spruance Game
Free Hunt Halsey Game
Imperial Navy I
Royal Navy Game
Free Hunt Pearl Harbor Games
Midway II
Kriegsmarine I
Brisbane Convoy
Clear West Coast
Fall Of Australia
Battle For Leyte
Conquer Of Japan
HMAS Perth
Road To Okinawa
Orange Ports
Emperor Defense
Prince Of Wales
San Bernardino
Pacific Race
Heavy Duty
Tokio Express
Operation Sidney
Bomber Operation
Conquer Of Italy
Heavy Cruiser Game
Frigate Hunt
Santa Cruz
Lamansh Game
Azores Transport
Norway Convoy
Invasion
Grossadmiral
Norway Ports
Drang Nach Ost
Convoy Pk30
Ciano Defense
Sir John Tovey
Free Hunt Andrews
Germans On Pacific
Silent Hunt
Antigua
Return To Midway
Kriegsmarine Game II
Royal Air Force Game
F. Hunt Lancaster
Jamamoto Game
Free Hunt USN
Free Hunt Japan
Free Hunt RAAF
Free Hunt U Boat Game
Free Hunt Aircraft Carriers Game
Free Hunt Hawaii
Free Hunt Yamato Game
Free Hunt Iwo Jima Game
Free Hunt Pacific Game
Free Hunt Torpedos
Free Hunt Convoy
Free Hunt Germany
Free Hunt Germany II
Free Hunt Italy
Free Hunt Malaya
Free Hunt Subs Game
Free Hunt B-29 Game
Free Hunt USN 1944
Devil Island
Dragoon Carriers Game

Russian Aircraft Carrier Varyag

Russian Aircraft Carrier
Also See:
MIG19_Farmer SU35_Sukhoi SU27_Flanker SU24_Fencer MIG21 MIG23_Flogger MIG25_Foxbat MIG29_Fulcrum MIG31_Foxhound Mi24_Hind_Gunship Ka50_Hokum_helicopter KA25 Kamov Naval Helicopter Kirov Battlecruiser Kuznetsov Russian Aircraft Carrier Largest Submarine Typhoon

Russian aircraft carrier Varyag was to be a Kuznetsov-class multirole aircraft carrier. She was known as Riga when her keel was laid down at Nikolayev South (formerly Shipyard 444) on 6 December 1985, and she was launched on 4 December 1988, but she was renamed Varyag (Varangian) in late 1990.
Construction stopped by 1992 with the ship structurally complete but without electronics. Ownership was transferred to the Ukraine as the Soviet Union broke up and the ship was laid up unmaintained, then stripped. In early 1998, she lacked engines, a rudder, and much of her operating systems. She was put up for auction.

In April, Ukrainian Trade Minister Roman Shprek announced the winning bid -- US$20 million from a small Hong Kong company called the Chong Lot Travel Agency Ltd. Chong Lot proposed to tow Varyag out of the Black Sea, through the Suez Canal and around southern Asia to Macao, where they would moor the ship and convert it into a floating hotel and gambling parlor.



Displacement:
33,500 t (32,000 long tons) currently
53,500 to 55,500 t (52,500 to 54,000 long tons) standard
66,500 to 67,500 t (65,000 to 66,500 long tons) full load
Length:
1,030 ft (300 m) o/a
900 ft (270 m) w/l
Beam:
240 ft (73 m) o/a
125 ft (38 m) w/l
Draft:
36 ft (11 m)
Propulsion:
Steam turbines, 8 boilers, 4 shafts, 200,000 hp (150 MW)
2 ? 50,000 hp (37 MW) turbines
9 ? 2,011 hp (1,500 kW) turbogenerators
6 ? 2,011 hp (1,500 kW) diesel generators
4 ? fixed pitch propellers
Speed:
32 knots (37 mph; 59 km/h)
Range:
3,850 nmi (7,130 km) at 32 kn (37 mph; 59 km/h)
Endurance:
45 days
Complement:




Aircraft carried:
1,960 crew
626 air group
40 flag staff
3,800 rooms

As designed:
? 26 fixed wing aircraft
? 24 helicopters

| | |
| --- | --- |
| www.tankopoly.com CIA / KGB intelligence game. Run your own operation game. Travel around the world and set up espionage game, trade with state secrets, weapon systems, spy codes, WMD, hire secretaries, agents, lawyers and soldiers, establish secret agent stations, cells and bases and search for criminals and politicians. Involve in agent game. Game contains more than 40 missions including Nuclear Game, Cold War Game, Secret Agent, CIA Games, USAF, Prime Minister, RAF, Bin Laden, Sadam, KGB, Operations Iran… | |
However, considerable evidence suggested that the future of Varyag is linked to the People's Republic of China's People's Liberation Army Navy (PLAN) and its program to develop an aircraft carrier.


Before the auction was closed, officials in Macau had warned Chong Lot that they would not be permitted to park Varyag in the harbor. The sale was carried out anyway. Chong Lot is owned by a Hong Kong firm called Chin Luck (Holdings) Company. Four of Chin Luck's six board members live in Yantai, China where a major Chinese Navy shipyard is located. Chin Luck's chairman is a former career military officer with the People's Liberation Army. (It is not unusual in mainland China for a company that actually is involved in tourism or travel to be controlled by former PLA officers.)

However, the People's Republic of China's interest in Varyag is puzzling. Due to the poor condition of the hulk, it is thought highly unlikely that the People's Liberation Army Navy (PLAN) will commission the carrier; rather, many analysts suggest that the PLAN intends to examine the carrier as a model for an indigenous carrier to be built later. Others counter that the carrier does not represent modern technology; the PLAN could probably have learned all they needed from Varyag without towing it all the way to China.

In mid-2000, a Dutch tug with a Filipino crew was hired to take Varyag under tow. However, Chong Lot could not get permission from Turkey to transit the dangerous Bosporus strait -- in addition to safety issues, the Montreux Treaty of 1936 does not allow aircraft carriers to pass the Dardanelles -- and the hulk spent 16 months circling in the Black Sea. High-level PRC government ministers conducted negotiations in Ankara on Chong Lot's behalf, offering to allow Chinese tourists to visit cash-strapped Turkey if the travel agency's ship were allowed to pass through the straits. On 1 November 2001, Turkey finally relented from its position that the vessel posed too great of a danger to the bridges of Istanbul, and allowed the transit.

Escorted by 27 vessels including 11 tug boats and three pilot boats, Varyag took six hours to transit the strait; most large ships take an hour and a half. The Russian press reported that 16 pilots and 250 seamen were involved. At 11:45am on 2 November, she completed her passage and made for Gallipoli and ?anakkale at 5.8 knots. She passed through the Dardanelles without incident.

On 3 November, Varyag was caught in a force 9 gale and broke adrift while passing the Aegean island of Skyros. Turkish and Greek sea rescue workers tried to re-capture the hulk, which was drifting toward the island of Evia. The seven-member crew (three Russians, three Ukrainians and one Filipino) remained on board as six tugboats tried to reestablish their tow. However, after many failed attempts to reattach the lines, a Greek coast guard rescue helicopter landed on Varyag and picked up four of the seven crew. One tug managed to make a line fast to the ship later in the day, but high winds severely hampered efforts by two other tugs to secure the ship. On 6 November, Aries Lima (reported as both Dutch and Portuguese), a sailor from the tug Haliva Champion, died after a fall while attempting to reattach the tow ropes. On 7 November, the hulk was taken back under tow and progress resumed at some three knots.

The Suez Canal does not permit passage of "dead" ships -- those without power -- so the hulk was towed through the Straits of Gibraltar, around the Cape of Good Hope, and through the Straits of Malacca. The tugs towing the hulk maintained an average speed of 6 knots over the 15,200 nautical mile journey, calling for bunkers and supplies at Piraeus, Greece, Las Palmas, Canary Islands, Maputo, Mozambique, and Singapore en route. They entered Chinese waters on 20 February 2002, and arrived 3 March at Dalian Shipyard in northeastern China. China continued to assert that Varyag will be a casino. However, when Macau awarded new casino licenses in February 2002, Chong Lot was not among successful bidders. The total cost of acquiring the hulk was over $US30 million -- $US25 million to the Ukrainian government for the hull, nearly US$500,000 in transit fees, and some US$5 million for the towing.


Russian aircraft carrier Speculation

Analysts believe that the PLAN will use Varyag as a training platform for carrier take-offs and landings. Robert Karniol, the Asia editor of Jane's Defence Weekly, said: "The Chinese haven't seen this type of carrier before and it could be very useful to them. They are trying to vacuum up as much knowhow as they can." Liu Huaqing, a senior general of the PLAN, has spoken of the 21st century as the "century of the sea" and called for naval modernisation over several decades. Independent experts say, however, that China's shipyards may be able to build carrier hulls, and former Soviet naval architects may be available to help design the catapults and arresting gear.

The United States Department of Defense's annual report on Chinese military capabilities for 2002 states "while continuing to research and discuss possibilities, China appears to have set aside indefinitely plans to acquire an aircraft carrier."

In November 2002, however, another Hong Kong-based company purchased the Brazilian aircraft carrier Minas Gerais for $2 million. The company was unable to pay, and this carrier went up for sale again, with an attempt to auction it on ebay.

Russian aircraft carrier Latest developments

The analysts believe that the PLAN will use Varyag as a training platform for carrier take-offs and landings. Robert Karniol, the Asia editor of Jane's Defence Weekly, said: "The Chinese haven't seen this type of carrier before and it could be very useful to them. They are trying to vacuum up as much know-how as they can". Liu Huaqing, a senior admiral of the PLAN and proponent of naval modernization, has spoken of the 21st century as the "century of the sea" and called for naval modernization over several decades. At the same time, there has been resistance within the PLAN towards Liu Huaqing's vision for an extensive Chinese navy, leading to constant debates between developing aircraft carriers and submarines.

Nevertheless, the Russian aircraft carrier Varyag was moved in early June 2005 to a dry dock at Dalian (Varyag). Her hull was sandblasted and scaffolding erected around her. The most visible modification done to the Varyag is that her island has been painted in a red marine primer that is used to treat corroded metal. On 24 October 2006, the Kommersant online daily newspaper revealed Russia plans to sell up to 50 Su-33 fighters to China through Rosoboronexport, in a $2.5 billion deal. However, in March 2009 Moskovskij Komsomolets reported that these negotiations had collapsed over Russian fears that China might begin producing cheaper export versions of the Su-33 with Chinese avionics and systems, undercutting Russian exports, in the same way as with the J-11B (Chinese version of the Su-27).

Also recent photos in the Dalian Shipyard have shown that a yellow anti-skid primer was added to the flightdeck. Then the final flight deck turf layering was added on top of it. The vessel has also been painted in the standard PLA Naval colours. This may indicate that the PLA Navy intend to use the ex-Varyag as an operational carrier at some point in the future.

Jane's Fighting Ships states that Varyag may have been named Shi Lang and assigned pennant number 83. Jane's notes that both the name and pennant number are unconfirmed, however. Shi Lang was a Ming-Qing Dynasty admiral who conquered Taiwan in 1681. Jane's Navy International noted in October 2007 that 'refurbishment work and fitting out is continuing and the vessel is expected to begin initial sea trials in 2008. At the end of 2008, the Asahi Shimbun reported that the carrier was 'nearing completion'.On April 27, 2009 Varyag was reported to have been moved into another dry dock, 'apparently to install engines and other heavy equipment'. A new radar mast has been installed on Varyag's superstructure as of December 15, 2009.

In 2009, at the Wuhan Naval Research facilities (near the Huangjia Lake in the southwestern suburbs of Wuhan), the PLAN constructed a full scale logistics and training deck and island mockup of the Russian aircraft carrier Varyag.

As of 2011 the ship is still docked in Dalian shipyard, and is being fitted out with combat sensors, and defensive weapons. The vessel is also beginning to run power as well. Recent photos have shown steam and exhaust coming from the ship's island, further suggesting her engines and propulsion will be operational soon. Sensors that have been observed are Active Phased Array Radar (APAR) and Sea Eagle radar. Weapons observed have been the Type 730 CIWS, and the FL-3000N missile system. It has also been observed that the old anti-ship missile tubes have been plugged and will not be used, thus freeing up more internal space for hangar or storage use. Russia plans to do the same when it modernizes the Varyag's sister Kuznetsov. According to Vice Admiral David J. Dorsett of the U.S. Navy, sea trials of the refitted Russian aircraft carrier Varyag may start in late 2011.

The Ka-31 has been confirmed as purchased and operational with the PLAN, and may form the Airborne early warning and control basis for the ship's airwing.



Text is available under the terms of the GNU Free Documentation License
o Ognevoy -Fiery(1963)
o Slavnyy -Glorious(1965)
o Stroynyy -Harmonious(1965)
o Smyshlenyy -Humorous(1966)
o Smelyy - Valiant(1968)
o Sderzhannyy -Restrained(1972)
o Rajput (built for Indian Navy) (1980)
o Rana (built for Indian Navy) (1982)
o Ranjit (built for Indian Navy) (1983)
o Ranvir (built for Indian Navy) (1986)
o Ranvijay (built for Indian Navy) (1988)
* Kara class
o Nikolaev (1969)
o Ochakov (1972)
o Kerch (1972)
o Azov (1973)
o Petropavlovsk (1974)
o Tashkent (1975)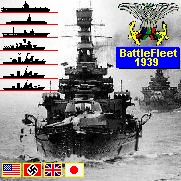 Turn-based WW2 naval game, extension to the classic Submarine game (Battleship game) where ships/planes/subs can move. Contains plenty of game missions, game campaigns and 40 ship, submarine, airplane ana port artillery types, with combat maps up to 96X96 large.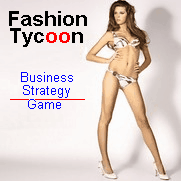 Fashion Tycoon is a business fashion management game. You'll build your multinational fashion company, destroy competition, hire employees, fashion models and businessman, establish company objects, run fashion shows and brand campaigns.
There is a more than 30 missions with different game objectives. You can hire more than 100 fashion models, directors, brand experts, celebrities.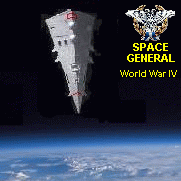 Turn-based space strategy game represents World War 4 conflict on tactical level.
The user-friendly game engine allows more than 60 unit types, including planet battleships, galaxy cruisers, death-stars, stealth units, star destroyers, air-space interceptors, explorers, planet artillery and radars.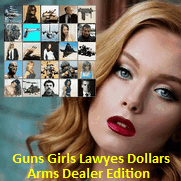 Tycoon Strategy Game - build your own world business empire as an arms dealer tycoon. Travel around the world, trade with more than 400 weapon systems, hire secretaries, bodyguards, lawyers, fighters and tanks, establish companies and search for criminals and hostages.
Russian Soviet Navy Destroyers 2/2
o Vladivostok (1976)
* Gnevny class destroyer (Project 7 class)
* Leningrad class destroyer
* Marashti class
* Novik class
o Derzky class
o Orfey class
o Izijaslav class
o Fidonisy class
*o Bystryy - Quick (1989)
o Rastoropnyy - Prompt (1989)
o Bezboyaznennyy - Intrepid (1990)
o Bezuderzhnyy - Tenacious (1991)
o Bespokoynyy - Restless (1992)
o Nastoychivyy - Reliable (originally Moskovskiy Komsomolets) (1993)
o Besstrashnyy - Fearless (1994)
o Vazhnyy - Eminent (not completed)
o Vdumchivyy - Thoughtful (not completed)
* Town class, ex Royal Navy, ex United States Navy
* Udaloy I class
o Udaloy -Bold(1980)
o Vice-Admiral Kulakov (1980)
o Marshal Vasilevskiy (1982)
o Admiral Zakharov (1982)
o Admiral Spiridonov (1983)
o Admiral Tributs (1983)
o Marshal Shaposhnikov (1985)
o Severomorsk (1985)
o Admiral Levchenko (1987)
o Admiral Vinogradov (1987)
o Admiral Kharlamov (1988)
o Admiral Panteleyev (1990)
* Udaloy II class
o Admiral Chabanenko (1995)
o Admiral Basistyy (not completed)
o Admiral Kucherov (not completed)

Russian Soviet Navy Cruisers

* Diana class (1898-1945?)
o Aurora
* Kynda-class cruiser
o Grozny ("Terrible")
o Admiral Fokin
o Admiral Golovko
o Soviet cruiser Varyag (1965)
* Komintern, ex Pamyat Merkuriya
* Chervona Ukraina
* Karsnyi Krym, ex Profintern
* Krasnyi Kavkaz
* Kresta I
o Admiral Zozulya
o Vize-Admiral Drozd
o Vladivostok
o Sevastopol
* Kresta II
o Krondstadt
o Admiral Isakov
o Admiral Nakhimov
o Admiral Makarov
o Marshall Voroshilov
o Admiral Oktyabrsky
o Admiral Isachenkov
o Marshal Timoshenko
o Vasily Chapaev
o Admiral Yumashev
* Kirov class (1937-1974?)
o Kirov (1973)
o Voroshilov
o Maxim Gorky
o Molotov
o Kalinin
o Kaganovich
* Murmansk (ex USS Milwaukee)
* Chapayev class, an upgrade to the Kirov class (1939-1981)
* Sverdlov class, an enlargement of the Chapayev class(1949-1991)
o Sverdlov
o Dzerzhinsky
o Ordzhonikidze
o Zhdanov
o Alexander Nevski
o Admiral Nakhimov
o Admiral Ushakov
o Admiral Lazarev
o Alexander Suvorov
o Admiral Senyavin
o Dmitry Pozharski
o Oktyabrskaya Revolutsia
o Murmansk
o Mikhail Kutuzov
* Slava class, a non-nuclear, reduced-size version of the Kirov battlecruisers
o Slava
o Marshal Ustinov
o Lobov later taken over by Ukraine as Vilna Ukraina
o Chervona Ukraina, renamed Russian cruiser Varyag (1983)

Russian Soviet Navy Amphibious assault

* Ivan Rogov class
o Ivan Rogov
* Alligator class

Russian Soviet Navy Battlecruisers

* Kirov class (1980-)
o Kirov, later Admiral Ushakov (1977-)
o Frunze, later Admiral Lazarev (1984-1994)
o Kalinin, later Admiral Nakhimov (1988-1999)
o Yuri Andropov, later Pyotr Velikhy (1996-)
o Dzerzhinsky (incomplete)

Russian Soviet Navy Battleships

* Arkhangelsk, HMS Royal Sovereign on loan 1944-1949 from the UK.
* Conte di Cavour class
o Novorossiisk, the Italian Giulio Cesare ceded as war reparations (1949-1955)
* Gangut class
o Marat formerly the Petropavlovsk (1914-1955)
o Oktyabrskaya Revoluciya formerly the Gangut (1914-1952)
o Parizhskaya Kommuna formerly the Sevastopol (1914-1956)

Russian Soviet Navy Aircraft carriers/Aviation cruisers

* Moskva class (1964–1991)
o Moskva (1964–1991)
o Leningrad (1968–1991)
* Kiev class (1972–1997)
o Kiev (1972–1993)
o Minsk (1975–1993)
o Novorossiysk (1978–1993)
o Admiral Gorshkov (1982–1995)
* Admiral Kuznetsov class (1985-)
o Admiral Kuznetsov (1985–)
o Varyag (incomplete)
* Ulyanovsk class
o Ulyanovsk (incomplete)
o Unnamed