Pacific War Battleship Game
BattleFleet 1939 Game
Battleship Pac.War
Battleship PC Game
Armada Battleship Game
General Battleship Game
Battleship Chess Game
SeaWar 2 - The Battleship Game
SeaWar - Battleship PC Game
Standard Battleship PC game

Battleship Game - WW2 Naval Strategy: the best choice among aircraft carrier games and submarine games.

Missions and Scenarios:
Pearl Harbor Game
Atlantic Game 1943
Sink Cruisers Game
Midway Game
Iwo Jima Game
US Marines Game
Luftwaffe Game Pacific
Torpedo Game Boats
Bismarck Game Pacific
Destroy RAF Game
Okinawa
Us Navy Submarine Game
Fleet Submarines Game
Kamikaze Game
U Boat Game
Singapore Game
Swordfish Hunt
Patrol Boats
Air Supremacy
Alert
Battleships Game
Java
Defense
Fleet Cruisers Game
Atlantic Island
Coral Sea Game
Iron Sea
Mykonos
Imperial Ocean
Long Convoy
Skagerrak
Target Los Angeles
West Pacific Game
Pacific War Game
Leyte Transport
Emperor Hirohito
Normandy Game
South Pacific Game
Destroy USAF Game
Submarine Games
US Navy Game
Free Hunt Doenitz Game
Free Hunt Spruance Game
Free Hunt Halsey Game
Imperial Navy I
Royal Navy Game
Free Hunt Pearl Harbor Games
Midway II
Kriegsmarine I
Brisbane Convoy
Clear West Coast
Fall Of Australia
Battle For Leyte
Conquer Of Japan
HMAS Perth
Road To Okinawa
Orange Ports
Emperor Defense
Prince Of Wales
San Bernardino
Pacific Race
Heavy Duty
Tokio Express
Operation Sidney
Bomber Operation
Conquer Of Italy
Heavy Cruiser Game
Frigate Hunt
Santa Cruz
Lamansh Game
Azores Transport
Norway Convoy
Invasion
Grossadmiral
Norway Ports
Drang Nach Ost
Convoy Pk30
Ciano Defense
Sir John Tovey
Free Hunt Andrews
Germans On Pacific
Silent Hunt
Antigua
Return To Midway
Kriegsmarine Game II
Royal Air Force Game
F. Hunt Lancaster
Jamamoto Game
Free Hunt USN
Free Hunt Japan
Free Hunt RAAF
Free Hunt U Boat Game
Free Hunt Aircraft Carriers Game
Free Hunt Hawaii
Free Hunt Yamato Game
Free Hunt Iwo Jima Game
Free Hunt Pacific Game
Free Hunt Torpedos
Free Hunt Convoy
Free Hunt Germany
Free Hunt Germany II
Free Hunt Italy
Free Hunt Malaya
Free Hunt Subs Game
Free Hunt B-29 Game
Free Hunt USN 1944
Devil Island
Dragoon Carriers

Battle of Taranto WW2
The Battle of Taranto occurred on the night of November 11 - November 12, 1940 during World War II. In the battle, the Royal Navy launched the first aircraft carrier strike in history, on the Italian fleet at Taranto. The battle was won by the United Kingdom

The Italians, who wanted to cut the British naval lifeline to Africa, were reluctant to risk their fleet in a battle with the British. They preferred to keep them safely moored in port, with the threat of them coming out enough to force the British to be conservative. This is the theory of Fleet in Being

The British, upset with the potential for an attack on their lifelines, launched Operation Judgement, the surprise attack on Taranto. They assembled a naval task force and sailed until they were just off the Greek island of Cephalonia. The British carrier Illustrious then launched 21 Fairey Swordfish torpedo bombers in two waves.
| | |
| --- | --- |
| www.tankopoly.com CIA / KGB intelligence game. Run your own operation game. Travel around the world and set up espionage game, trade with state secrets, weapon systems, spy codes, WMD, hire secretaries, agents, lawyers and soldiers, establish secret agent stations, cells and bases and search for criminals and politicians. Involve in agent game. Game contains more than 40 missions including Nuclear Game, Cold War Game, Secret Agent, CIA Games, USAF, Prime Minister, RAF, Bin Laden, Sadam, KGB, Operations Iran… | |
The Italian fleet was caught off-guard by the raid, and decimated. All the ships in the harbor, including the Conte Di Cavour, Caio Duilio, and Littorio, were damaged or sunk. The Italian fleet was mortally wounded, and would never again threaten the British supply to Africa.

It had been previously thought that torpedo attacks against ships required deep water (at least 100ft). Taranto had a water depth of only 40ft. However the British Navy used adapated torpedoes, and also dropped them from a very low height. This aspect of the raid, and others, served as the major inspiration for the Japanese attack on Pearl Harbor, and it was heavily studied during their planning.


Battle of Taranto Timeline
The first wave of 12 Swordfish planes left Illustrious before 21:00, followed by a second wave of nine 90 minutes later. Of the second wave, one turned back with a problem with its auxiliary fuel tank, and one aircraft launched 20 minutes late, after requiring emergency repairs to damage from a minor taxiing accident.

The first wave, which consisted of a mixture of six armed with aerial torpedoes and six with aerial bombs, was split into two sections when three of the bombers and one torpedo bomber strayed from the main force while flying through thin clouds. The smaller group continued to Taranto independently. The main group approached the harbor at 23:00. A flare was dropped east of the harbor and the flare dropper and another aircraft made a dive bombing attack to set fire to oil tanks. The next three aircraft, led by Lt Cdr K. Williamson RN of 815 Squadron, attacked over San Pietro Island, and struck the battleship Conte di Cavour with a torpedo that blasted a 27 ft (8.2 m) hole in her side below her waterline. Williamson's plane was shot down by the anti-aircraft guns of the Italian battleship. The two remaining aircraft in this sub-flight continued, dodging the balloon barrage and receiving heavy anti-aircraft fire, to press home an unsuccessful attack on the battleship Andrea Doria. The next sub-flight of three attacked from a more northerly direction, attacking the battleship Littorio, hitting it with two torpedoes and launching one torpedo at the flagship—the battleship Vittorio Veneto—which failed to hit its target. The bomber force led by Capt O. Patch RN next attacked. They found the targets difficult to identify but attacked two cruisers from 1,500 ft (460 m) followed by another aircraft which straddled four destroyers.

The second wave was now approaching, two of the four bombers also carrying flares, the remaining five carrying torpedoes. Flares were dropped shortly before midnight. Two aircraft aimed their torpedoes at Littorio, one of which hit home. One aircraft, despite having been hit twice by anti-aircraft fire, aimed a torpedo at Vittorio Veneto but that torpedo missed its target. One aircraft hit the battleship Caio Duilio with a torpedo blowing a large hole in her hull and flooding both of her forward magazines. The aircraft flown by Lt G. W. L. A. Bayly RN was shot down by the heavy cruiser Gorizia[4] while following the attack on Littorio, this being the only aircraft lost from the second wave. The final aircraft to arrive on the scene 15 minutes behind the others made a dive bombing attack on an Italian cruiser despite heavy antiaircraft fire, and then made a safe getaway, returning to Illustrious at 02:39.

Of the two aircraft shot down, the two crew members of the first plane were taken prisoner. The other two fliers were killed.

The Italian battleships received very heavy damage:

* Conte di Cavour had a 12 ? 8 m (39 ? 26 ft) hole in the hull, and in the six hours following the attack all the attempts to save her failed (later, she was raised and partially repaired, but never regained service in the Navy, so she was in effect lost that night);
* Andrea Doria had only a slightly smaller hole (11 ? 7 m (36 ? 23 ft)) and was saved by running her aground;
* Littorio had considerable flooding caused by three torpedo strikes. Despite the underwater protection (Pugliese system, standard in all the Italian battleships), the damage was extensive. She suffered 32 lives lost and many wounded, and the ship was totally disabled. She was holed in three places, once on the port side (7 ? 1.5 m (22 ft 10 in ? 4 ft 10 in)), and twice on the starboard side (15 ? 10 m (49 ? 33 ft) and 12 ? 9 m (39 ? 30 ft)). She too was saved by running her aground. Despite this, in the morning the ship's bows were totally submerged.

Italian defences fired roughly 13,489 shells from the land batteries, while several thousand were fired from the ships. The anti-aircraft barrage was, at least on paper, extremely powerful, having 101 guns and 193 machine-guns. There were also 87 balloons, but strong wind caused the loss of 60 of these. Additionally, only 4.2 km (2.3 nmi; 2.6 mi) of anti-torpedo nets were actually fielded around the ships, up to 10 m (33 ft) in depth, while the need was for 12.8 km (6.9 nmi; 8.0 mi). Finally, there were also 13 aerophonic stations and 22 searchlights (ships had two searchlights each).

Later, Littorio was repaired with all available resources, while repairs to the older battleships proceeded at a much slower pace (seven months for Doria, never completed for Cavour). In all, the Swordfish attack was made with just 21 aircraft. Two Italian aircraft were destroyed by the bombing, and two unexploded ordnance hit cruiser Trento and destroyer Libeccio. Near misses damaged destroyer Pessagno.

In the meanwhile, X-Force cruisers attacked an Italian convoy. This force had three cruisers (HMS Ajax, Orion and HMAS Sydney) and two Tribal-class destroyers (HMS Nubian and Mohawk). Just past midnight, they met and destroyed four Italian merchantmen (Capo Vado, Catalani, Locatelli and Premuda), damaging the torpedo-boat Fabrizi, while the auxiliary cruiser RAMB III fled.

Cunningham and Lyster wanted to strike Taranto again the next night with Swordfish (six torpedo-bombers, seven bombers, and two flare-dispensers), but bad weather prevented the action


Text is available under the terms of the GNU Free Documentation License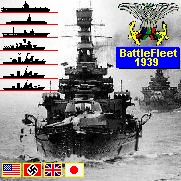 Turn-based WW2 naval game, extension to the classic Submarine game (Battleship game) where ships/planes/subs can move. Contains plenty of game missions, game campaigns and 40 ship, submarine, airplane ana port artillery types, with combat maps up to 96X96 large.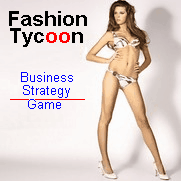 Fashion Tycoon is a business fashion management game. You'll build your multinational fashion company, destroy competition, hire employees, fashion models and businessman, establish company objects, run fashion shows and brand campaigns.
There is a more than 30 missions with different game objectives. You can hire more than 100 fashion models, directors, brand experts, celebrities.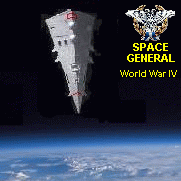 Turn-based space strategy game represents World War 4 conflict on tactical level.
The user-friendly game engine allows more than 60 unit types, including planet battleships, galaxy cruisers, death-stars, stealth units, star destroyers, air-space interceptors, explorers, planet artillery and radars.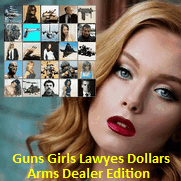 Tycoon Strategy Game - build your own world business empire as an arms dealer tycoon. Travel around the world, trade with more than 400 weapon systems, hire secretaries, bodyguards, lawyers, fighters and tanks, establish companies and search for criminals and hostages.