Pearl Harbor Overview
Pearl Harbor Japanese Forces
Pearl Harbor Japanese Aircraft
Battle of the Coral Sea
Doolitle Raid on Japan
Battle of Midway
Midway_Order_of_Battle
Guadalcanal Campaign
Guadalcanal-Tulagi Invasion
Battle of the Philippine Sea
Battle of Okinawa
Japan Capitulates
Torch Operation WW2
WW2
Normandy Invasion, June 1944
Normandy Crossing the Channel
The D-Day Landings, 6 June 1944
www.battle-fleet.com
Battleship Game - WW2 Naval Strategy for PC: the best choice among aircraft carrier games and submarine and battleship games.

Soon: also for Android, ipad, iphone strategy battleship games

Missions and Scenarios:
Pearl Harbor Game
Atlantic Game 1943
Sink Cruisers Game
Midway Game
Iwo Jima Game
US Marines Game
Luftwaffe Game Pacific
Torpedo Game Boats
Bismarck Game Pacific
Destroy RAF Game
Okinawa
US Navy Submarine Game
Fleet Submarines Game
Kamikaze Game
U Boat Game
Singapore Game
Swordfish Hunt
Patrol Boats
Air Supremacy
Alert
Battleships Game
Java
Defense
Fleet Cruisers Game
Atlantic Island
Coral Sea Game
Iron Sea
Mykonos
Imperial Ocean
Long Convoy
Skagerrak
Target Los Angeles
West Pacific Game
Pacific War Game
Leyte Transport
Emperor Hirohito
Normandy Game
South Pacific Game
Destroy USAF Game
Submarine Games
US Navy Game
Free Hunt Doenitz Game
Free Hunt Spruance Game
Free Hunt Halsey Game
Imperial Navy I
Royal Navy Game
Free Hunt Pearl Harbor Games
Midway II
Kriegsmarine I
Brisbane Convoy
Clear West Coast
Fall Of Australia
Battle For Leyte
Conquer Of Japan
HMAS Perth
Road To Okinawa
Orange Ports
Emperor Defense
Prince Of Wales
San Bernardino
Pacific Race
Heavy Duty
Tokio Express
Operation Sidney
Bomber Operation
Conquer Of Italy
Heavy Cruiser Game
Frigate Hunt
Santa Cruz
Lamansh Game
Azores Transport
Norway Convoy
Invasion
Grossadmiral
Norway Ports
Drang Nach Ost
Convoy Pk30
Ciano Defense
Sir John Tovey
Free Hunt Andrews
Germans On Pacific
Silent Hunt
Antigua
Return To Midway
Kriegsmarine Game II
Royal Air Force Game
F. Hunt Lancaster
Jamamoto Game
Free Hunt USN
Free Hunt Japan
Free Hunt RAAF
Free Hunt U Boat Game
Free Hunt Aircraft Carriers Game
Free Hunt Hawaii
Free Hunt Yamato Game
Free Hunt Iwo Jima Game
Free Hunt Pacific Game
Free Hunt Torpedos
Free Hunt Convoy
Free Hunt Germany
Free Hunt Germany II
Free Hunt Italy
Free Hunt Malaya
Free Hunt Subs Game
Free Hunt B-29 Game
Free Hunt USN 1944
Devil Island
Dragoon Carriers Game

6th Fleet USN
The Sixth Fleet is a US Navy operational unit, headquartered on the command ship Mount Whitney (LCC-20) with its homeport in Gaeta, Italy and operating in the Mediterranean Sea. The Sixth Fleet consists of approximately 40 ships, 175 aircraft and 21,000 people and is the major operational component of Naval Forces Europe. The principal striking power of the Sixth Fleet resides in its aircraft carriers and the modern jet aircraft, its submarines, and its reinforced battalion of US Marines on board amphibious ships deployed in the Mediterranean.

Contents
1 Mission
2 Organization
2.1 Task Force 60 Battle Force
2.2 Task Force 61 Amphibious Assault
2.3 Task Force 62 Marine Expeditionary Unit
2.4 Task Force 63 Logistics Force
2.5 Task Force 64 Strategic Missile Deterrence
2.6 Task Force 67 Land-Based Maritime Patrol Aircraft
2.7 Task Force 66/69 Submarine Warfare
3 Partial list of ships
4 History and recent operations
6th Fleet Mission
The Sixth Fleet has both US national and NATO responsibilities. The Commander of the Sixth Fleet, Vice Adm. Scott Fry, reports to the Commander-In-Chief, U.S. Naval Forces, Europe in the U.S. chain of command and to CinCSouth when the Sixth Fleet operates as part of NATO as StrikForSouth.


6th Fleet Organization
The United States Sixth Fleet is operationally organized into task forces. Each task force is responsible to the Sixth Fleet Commander for specific functions related to assigned units.
| | |
| --- | --- |
| www.tankopoly.com CIA / KGB intelligence game. Run your own operation game. Travel around the world and set up espionage game, trade with state secrets, weapon systems, spy codes, WMD, hire secretaries, agents, lawyers and soldiers, establish secret agent stations, cells and bases and search for criminals and politicians. Involve in agent game. Game contains more than 40 missions including Nuclear Game, Cold War Game, Secret Agent, CIA Games, USAF, Prime Minister, RAF, Bin Laden, Sadam, KGB, Operations Iran… | |

6th Fleet Task Force 60 Battle Force
Task Force 60 is Sixth Fleet's Battle Force. It is composed of one or more aircraft carriers, each with an accompanying complement of approximately six cruisers and destroyers. On board the aircraft carrier is an air wing of 65 – 85 aircraft. The air wing is the primary striking arm of the Battle Force, and includes attack, fighter, anti-submarine, and reconnaissance aircraft. Ships accompanying the carrier serve as defensive and offensive platforms with duties involving anti-air, surface and submarine warfare. In addition to its major role of controlling the seas, the Battle Force can also project its power over land.


6th Fleet Task Force 61 Amphibious Assault
Task Force 61 is the Mediterranean Amphibious Ready Group (MARG). It is composed of approximately three amphibious ships and their embarked landing craft. From these ships, United States Marine ground forces can move ashore by sea and air in amphibious assault of emergency evacuation missions. Once ashore, the ships of Task Force 61 logistically support the ground forces, until the objective of the landing has been accomplished, and the Marine Forces return to the ships.


6th Fleet Task Force 62 Marine Expeditionary Unit
Task Force 62 is the combat-ready ground force composed of a Marine Expeditionary Unit (MEU) of approximately 1,800 Marines. Transported in Task Force 61 ships, the MEU is equipped with armor, artillery, and transport helicopters that enable it to conduct operations ashore, or evacuate civilians from troubled areas.


6th Fleet Task Force 63 Logistics Force
Task Force 63 is the Logistics Force. Composed of oilers, provision ships, and repair ships, its mission is the delivery of supplies at sea, and effecting repairs to other ships and equipment of the Fleet.


6th Fleet Task Force 64 Strategic Missile Deterrence
Task Force 64 consists of nuclear-powered submarines armed with long-range strategic missiles (SSBN). Until the end of the 1970s these ships were homeported in Rota, Spain. The mission is strategic deterrence.


6th Fleet Task Force 67 Land-Based Maritime Patrol Aircraft
Task Force 67 is composed of land-based maritime patrol aircraft. These aircraft operate over the waters of the Mediterranean in anti-submarine, reconnaissance, surveillance, and mining roles.


6th Fleet Task Force 66/69 Submarine Warfare
Task Force 66/69 is responsible for planning and coordinating area submarine and anti-submarine warfare operations in the Mediterranean. Specifically, Task Force 69 is composed of attack submarines that provide capability to destroy enemy surface ships and submarines, as well as protect other Sixth Fleet ships from attack.


6th Fleet list of ships
USS Mount Whitney (LCC-20) Command ship
Old list (ca. 1965?):

USS La Salle (AGF-3)
USS Bang (SS-385)
USS Oriskany (CV-34)
USS Tarawa (CV-40)
USS Albany (CA-123)
USS Essex (CV-9)
USS Forrestal (CVA-59)
USS Intrepid (CV-11)
USS Baltimore (CA-68)
USS Topeka (CL-67)
USS Shangri-La (CV-38)
USS Leyte (CV-32)
USS Kearsarge (CV-33)
USS New Jersey (BB-62)
USS Gyatt (DD-712)

6th Fleet History and recent operations
The United States has maintained a naval presence in the Mediterranean since the early 19th century, when U.S. Naval forces first engaged the Barbary Pirates to prevent them from interfering with commercial shipping. "Millions for defense, but not a penny for tribute!"

In 1946, President Truman dispatched battleship Missouri to the Eastern Mediterranean to counter Soviet threats to Turkey and Iran. The U.S. Sixth Task Fleet was established in 1949, the same year the North Atlantic Treaty Organization was formed, in the early days of the Cold War.

The Sixth Fleet provided military, logistical and humanitarian assistance to support NATO operations in Kosovo during the Yugoslav wars. It also participated in the so-called Operation Allied Force, Joint Task Force Noble Anvil, Operation Shining Hope and Operation Joint Guardian.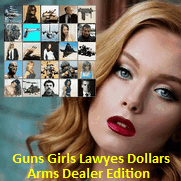 Tycoon Strategy Game - build your own world business empire as an arms dealer tycoon. Travel around the world, trade with more than 400 weapon systems, hire secretaries, bodyguards, lawyers, fighters and tanks, establish companies and search for criminals and hostages.
See also:
5th US Fleet US 6th Fleet US 7th Fleet USS Ranger USS Forrestal
Naval Navy Tactics ASW AAW USN Aircraft Carriers USS Kitty Hawk, Enterprise, John F. Kennedy, Nimitz, Dwight D. Eisenhower, Carl Vinson, Theodore Roosevelt, Abraham Lincoln, George Washington, John C. Stennis, Harry S. Truman, Ronald Reagan, George H.W. Bush USS Abraham Lincoln CVN72 USS Enterprise CVN65 USN Cruisers 1 - USS Ticonderoga, Vincennes, Valley Forge, Thomas S. Gates, Bunker Hill, Mobile Bay, Antietam, Leyte Gulf, San Jacinto, Lake Champlain, Princeton USN Cruisers 2 - USS Chancellorsville, Cowpens, Gettysburg, Chosin, Hue City, Shiloh, Anzio, Vicksburg, Lake Erie, Cape St. George, Vella Gulf, Port Royal USN Destroyers US Navy Amphibious Assault Ships - LHA/LHD/LHA(R) USS Wasp, USS Essex, USS Kearsarge, USS Boxer, USS Bataan, USS Bonhomme Richard, USS Iwo Jima, USS Makin Island, USS Tarawa, USS Saipan, USS Belleau Wood, USS Nassau, USS Peleliu SSN Attack Sumbarines 1 SSN Attack Sumbarines 2 SSBN Fleet Balistic Missile Sumbarines USN Frigates USN Patrol Ships Submarine

Turn-based trade strategy game. Build your own world empire as an arms dealer.
Trade with weapons, hire spies, agents, secretaries, bodyguards and lawyers, and establish bases and spy cells worldwide.
Trading cards game combat system included.



PC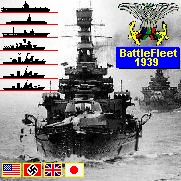 Turn-based WW2 naval game, extension to the classic Submarine game (Battleship game) where ships/planes/subs can move. Contains plenty of game missions, game campaigns and 40 ship, submarine, airplane ana port artillery types, with combat maps up to 96X96 large.
Soon: also for Android, ipad, iphone strategy battleship games

Guns Girls Lawyers Spies is a trade management game. You'll build your multinational spy company, destroy competition, hire employees, spies, and businessman, establish spy cells, bases and objects.
There is a more than 40 missions with different game objectives.