www.battle-fleet.com
Battleship Game - WW2 Naval Strategy: the best choice among aircraft carrier games and submarine games.

Missions and Scenarios:
Pearl Harbor Game
Atlantic Game 1943
Sink Cruisers Game
Midway Game
Iwo Jima Game
US Marines Game
Luftwaffe Game Pacific
Torpedo Game Boats
Bismarck Game Pacific
Destroy RAF Game
Okinawa
Us Navy Submarine Game
Fleet Submarines Game
Kamikaze Game
U Boat Game
Singapore Game
Swordfish Hunt
Patrol Boats
Air Supremacy
Alert
Battleships Game
Java
Defense
Fleet Cruisers Game
Atlantic Island
Coral Sea Game
Iron Sea
Mykonos
Imperial Ocean
Long Convoy
Skagerrak
Target Los Angeles
West Pacific Game
Pacific War Game
Leyte Transport
Emperor Hirohito
Normandy Game
South Pacific Game
Destroy USAF Game
Submarine Games
US Navy Game
Free Hunt Doenitz Game
Free Hunt Spruance Game
Free Hunt Halsey Game
Imperial Navy I
Royal Navy Game
Free Hunt Pearl Harbor Games
Midway II
Kriegsmarine I
Brisbane Convoy
Clear West Coast
Fall Of Australia
Battle For Leyte
Conquer Of Japan
HMAS Perth
Road To Okinawa
Orange Ports
Emperor Defense
Prince Of Wales
San Bernardino
Pacific Race
Heavy Duty
Tokio Express
Operation Sidney
Bomber Operation
Conquer Of Italy
Heavy Cruiser Game
Frigate Hunt
Santa Cruz
Lamansh Game
Azores Transport
Norway Convoy
Invasion
Grossadmiral
Norway Ports
Drang Nach Ost
Convoy Pk30
Ciano Defense
Sir John Tovey
Free Hunt Andrews
Germans On Pacific
Silent Hunt
Antigua
Return To Midway
Kriegsmarine Game II
Royal Air Force Game
F. Hunt Lancaster
Jamamoto Game
Free Hunt USN
Free Hunt Japan
Free Hunt RAAF
Free Hunt U Boat Game
Free Hunt Aircraft Carriers Game
Free Hunt Hawaii
Free Hunt Yamato Game
Free Hunt Iwo Jima Game
Free Hunt Pacific Game
Free Hunt Torpedos
Free Hunt Convoy
Free Hunt Germany
Free Hunt Germany II
Free Hunt Italy
Free Hunt Malaya
Free Hunt Subs Game
Free Hunt B-29 Game
Free Hunt USN 1944
Devil Island
Dragoon Carriers Game

Georgi Zhukov (Zukov)

Georgi Konstantinovich Zhukov (Zukov) (December 1, 1896 - June 18, 1974) was a Soviet military commander and politician, one of the finest and certainly toughest and most overtly successful army commanders of World War II.
Born into a peasant family in Strelkovka, Kaluga Province, Zhukov was apprenticed to work in Moscow, and in 1915 was conscripted into a dragoon regiment as a private.

During World War I Zhukov was awarded the St.George Cross twice and promoted to the rank of non-commissioned officer for his bravery in battle.
| | |
| --- | --- |
| www.tankopoly.com CIA / KGB intelligence game. Run your own operation game. Travel around the world and set up espionage game, trade with state secrets, weapon systems, spy codes, WMD, hire secretaries, agents, lawyers and soldiers, establish secret agent stations, cells and bases and search for criminals and politicians. Involve in agent game. Game contains more than 40 missions including Nuclear Game, Cold War Game, Secret Agent, CIA Games, USAF, Prime Minister, RAF, Bin Laden, Sadam, KGB, Operations Iran… | |
He joined the Communist Party after the October Revolution, and his background of poverty became an asset. After recovering from typhus he fought in the civil war (1918-1920), receiving the Order of the Battle Red Banner for subduing a peasant revolt.

By 1923 Zhukov was commander of a regiment, and in 1930 of a brigade. He was a keen proponent of the new tank warfare and was noted for his detailed planning, tough discipline and strictness. He also survived the massive and grim purges of the army command institued by Stalin in the 1930s.

Zhukov left the dangerous environment of Moscow to command the First Soviet Mongolian Army Group, and saw action against the Japanese on the Manchurian border (1938-1939). What began as a routine border skirmish—the Japanese testing the resolve of the Soviets to defend their territory—rapidly escalated into a full-scale war, the Japanese pushing forward with 80,000 troops, 180 tanks and 450 aircraft.

Zhukov requested major reinforcements and on August 15, 1939 he ordered what seemed at first to be a conventional frontal attack. However, Zhukov had held back two tank brigades, which he, in a daring and entirely successful manouvere, then ordered to advance around both flanks of the battle. Supported by motorized artillery and infantry, the two mobile battle groups encircled the 6th Japanese army and captured their vulnerable supply areas. Within several days the Japanese troops were defeated. For this operation Zhukov was awarded the title of the Hero of the Soviet Union. Outside of the Soviet Union, however, it remained little-known, as by this time World War II had begun in Europe. Zhukov's pioneering use of mobile armour went unheeded by the west, and in consequence the German Blitzkrieg twelve months later came as a great surprise.

Promoted to full general in 1940 Zhukov was briefly chief of STAVKA before a disagreement with Stalin led to him being replaced in June by Marshal Boris Shaposhnikov (who was in turn replaced by Alexander Vasilevsky in November).

WW2

In October, 1941, Zhukov replaced Semyon Timoshenko in command of the central front and directed the defense of Moscow. He also directed the transfer of troops from the far East, where two-thirds of Soviet ground forces had been stationed on the day of Hitler's invasion. This feat of logistics is considered by some to be his greatest achievement. Most analysts believe that Moscow would certainly have fallen without it.

In 1942 he was made Deputy Commander-in-Chief and sent to the southwestern front to save Stalingrad, overseeing the capture of the German Sixth Army in 1943 at the cost of perhap a million dead. In January 1943 he orchestrated the break-through of the German blockade of Leningrad. He gave General Vatutin command in the Battle of Kursk. Following the failure of Marshal Voroshilov he lifted the Siege of Leningrad in mid-1944.

Zhukov led the Soviet offensive of 1944 and the final assault on Germany in 1945, capturing Berlin in April, and becoming the first commander of the Soviet occupation zone in Germany.

However, in 1947 he was demoted to command the Odessa military district. After Stalin's death, Zhukov became deputy defense minister (1953) then defense minister (1955). He supported Nikita Khrushchev in 1957, and in June that year he was made a full member of the Central Committee. Just four months later he was relieved of his ministry and dropped from the central committee by Khrushchev. Only after Khrushchev was deposed in 1964 could Zhukov could appear in public again.

He was buried with full military honours.



Text is available under the terms of the GNU Free Documentation License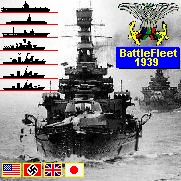 Turn-based WW2 naval game, extension to the classic Submarine game (Battleship game) where ships/planes/subs can move. Contains plenty of game missions, game campaigns and 40 ship, submarine, airplane ana port artillery types, with combat maps up to 96X96 large.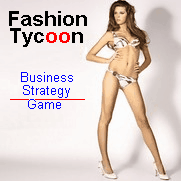 Fashion Tycoon is a business fashion management game. You'll build your multinational fashion company, destroy competition, hire employees, fashion models and businessman, establish company objects, run fashion shows and brand campaigns.
There is a more than 30 missions with different game objectives. You can hire more than 100 fashion models, directors, brand experts, celebrities.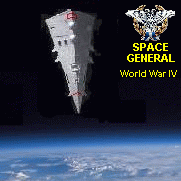 Turn-based space strategy game represents World War 4 conflict on tactical level.
The user-friendly game engine allows more than 60 unit types, including planet battleships, galaxy cruisers, death-stars, stealth units, star destroyers, air-space interceptors, explorers, planet artillery and radars.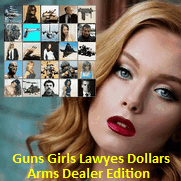 Tycoon Strategy Game - build your own world business empire as an arms dealer tycoon. Travel around the world, trade with more than 400 weapon systems, hire secretaries, bodyguards, lawyers, fighters and tanks, establish companies and search for criminals and hostages.