USS Ronald Reagan
USS Abraham Lincoln Aircraft Carrier
USS Enterprise Aircraft Carrier
Naval Navy Tactics ASW AAW
5th US Fleet
US 6th Fleet
US 7th Fleet
USS Ranger Aircraft Carrier
USS Forrestal
USN Cruisers
USN Destroyers
US Navy
Amphibious Assault Ships - LHA/LHD/LHA(R)
SSN Attack Sumbarines 1
USN Frigates
USN Patrol Ships
Submarine
BATTLESHIP GAME

World War 2 Edition



Battleship Game
World War 2
( Size: 7 MB )


www.battle-fleet.com
Battleship Game - WW2 Naval Strategy: the best choice among aircraft carrier games, cruiser games and submarine and battleship games.

Missions and Scenarios:
Pearl Harbor Game
Atlantic Game 1943
Sink Cruisers Game
Midway Game
Iwo Jima Game
US Marines Game
Luftwaffe Game Pacific
Torpedo Game Boats
Bismarck Game Pacific
Destroy RAF Game
Okinawa
Us Navy Submarine Game
Fleet Submarines Game
Kamikaze Game
U Boat Game
Singapore Game
Swordfish Hunt
Patrol Boats
Air Supremacy
Alert
Battleships Game
Java
Defense
Fleet Cruisers Game
Atlantic Island
Coral Sea Game
Iron Sea
Mykonos
Imperial Ocean
Long Convoy
Skagerrak
Target Los Angeles
West Pacific Game
Pacific War Game
Leyte Transport
Emperor Hirohito
Normandy Game
South Pacific Game
Destroy USAF Game
Submarine Games
US Navy Game
Free Hunt Doenitz Game
Free Hunt Spruance Game
Free Hunt Halsey Game
Imperial Navy I
Royal Navy Game
Free Hunt Pearl Harbor Games
Midway II
Kriegsmarine I
Brisbane Convoy
Clear West Coast
Fall Of Australia
Battle For Leyte
Conquer Of Japan
HMAS Perth
Road To Okinawa
Orange Ports
Emperor Defense
Prince Of Wales
San Bernardino
Pacific Race
Heavy Duty
Tokio Express
Operation Sidney
Bomber Operation
Conquer Of Italy
Heavy Cruiser Game
Frigate Hunt
Santa Cruz
Lamansh Game
Azores Transport
Norway Convoy
Invasion
Grossadmiral
Norway Ports
Drang Nach Ost
Convoy Pk30
Ciano Defense
Sir John Tovey
Free Hunt Andrews
Germans On Pacific
Silent Hunt
Antigua
Return To Midway
Kriegsmarine Game II
Royal Air Force Game
F. Hunt Lancaster
Jamamoto Game
Free Hunt USN
Free Hunt Japan
Free Hunt RAAF
Free Hunt U Boat Game
Free Hunt Aircraft Carriers Game
Free Hunt Hawaii
Free Hunt Yamato Game
Free Hunt Iwo Jima Game
Free Hunt Pacific Game
Free Hunt Torpedos
Free Hunt Convoy
Free Hunt Germany
Free Hunt Germany II
Free Hunt Italy
Free Hunt Malaya
Free Hunt Subs Game
Free Hunt B-29 Game
Free Hunt USN 1944
Devil Island
Dragoon Carriers

Cruisers - CG
Description: Large combat vessel with multiple target response capability.

Features: Modern U. S. Navy guided missile cruisers perform primarily in a Battle Force role. These ships are multi-mission [Air Warfare (AW), Undersea Warfare (USW), and Surface Warfare (SUW)] surface combatants capable of supporting carrier battle groups, amphibious forces, or of operating independently and as flagships of surface action groups. Cruisers are equipped with Tomahawk cruise missiles giving them additional long range strike mission capability.
Background: Technological advances in the Standard Missile coupled with the AEGIS combat system in the Ticonderoga class cruisers have increased the AAW capability of surface combatants to pinpoint accuracy from wave-top to zenith. The addition of Tomahawk in the CG-47 has vastly complicated unit target planning for any potential enemy and returned an offensive strike role to the surface forces that seemed to have been lost to air power at Pearl Harbor.

| | |
| --- | --- |
| www.tankopoly.com CIA / KGB intelligence game. Run your own operation game. Travel around the world and set up espionage game, trade with state secrets, weapon systems, spy codes, WMD, hire secretaries, agents, lawyers and soldiers, establish secret agent stations, cells and bases and search for criminals and politicians. Involve in agent game. Game contains more than 40 missions including Nuclear Game, Cold War Game, Secret Agent, CIA Games, USAF, Prime Minister, RAF, Bin Laden, Sadam, KGB, Operations Iran… | |
Cruisers General Characteristics, Ticonderoga Class
Builders:
Ingalls Shipbuilding: CG 47-50, CG 52-57, 59, 62, 65-66, 68-69, 71-73
Bath Iron Works: CG 51, 58, 60-61, 63-64, 67, 70.
Power Plant:4 General Electric LM 2500 gas turbine engines; 2 shafts, 80,000 shaft horsepower total.
SPY-1 Radar and Combat System Integrator: Lockheed Martin.
Length: 567 feet
Beam: 55 feet
Displacement: 9,600 tons (9,754.06 metric tons) full load
Speed: 30 plus knots
Aircraft: Two SH-2 Seasprite (LAMPS) in CG 47-48; Two SH-60 Sea Hawk (LAMPS III)
Cost: About $1 billion each
Ships:
USS Ticonderoga Cruiser (CG 47), Pascagoula, Miss.
USS Yorktown Cruiser (CG 48), Pascagoula, Miss.
USS Vincennes Cruiser (CG 49), Yokosuka, Japan
USS Valley Forge Cruiser (CG 50), San Diego, Calif.
USS Thomas S. Gates Cruiser (CG 51), Pascagoula, Miss.
USS Bunker Hill Cruiser (CG 52), San Diego, Calif.
USS Mobile Bay Cruiser (CG 53), San Diego, Calif.
USS Antietam Cruiser (CG 54), San Diego, Calif.
USS Leyte Gulf Cruiser (CG 55), Norfolk, Va.
USS San Jacinto Cruiser (CG 56), Norfolk, Va.
USS Lake Champlain Cruiser (CG 57), San Diego, Calif.
USS Philippine Sea Cruiser (CG 58), Mayport, Fla.
USS Princeton Cruiser (CG 59), San Diego, Calif.
USS Normandy Cruiser (CG 60), Norfolk, Va.
USS Monterey Cruiser (CG 61), Norfolk, Va.
USS Chancellorsville Cruiser (CG 62), Yokosuka, Japan
USS Cowpens Cruiser (CG 63), Yokosuka, Japan
USS Gettysburg Cruiser (CG 64), Mayport, Fla.
USS Chosin Cruiser (CG 65), Pearl Harbor, HI

USS Hue City Cruiser (CG 66), Mayport, Fla.
USS Shiloh Cruiser (CG 67), San Diego, Calif.
USS Anzio Cruiser (CG 68), Norfolk, Va.
USS Vicksburg Cruiser (CG 69), Mayport, Fla.
USS Lake ErieCruiser (CG 70), Pearl Harbor, HI
USS Cape St. George Cruiser (CG 71), Norfolk, Va.
USS Vella Gulf Cruiser (CG 72), Norfolk, Va.
USS Port Royal Cruiser (CG 73), Pearl Harbor, HI

Crew: 24 Officers, 340 Enlisted
Armament: MK26 missile launcher (CG 47 thru CG 51) Standard Missile (MR) or MK41 vertical launching system (CG 52 thru CG 73) Standard Missile (MR); Vertical Launch ASROC (VLA) Missile; Tomahawk Cruise Missile; Six MK-46 torpedoes (from two triple mounts); Two MK 45 5-inch/54 caliber lightweight guns; Two Phalanx close-in-weapons systems
Date Deployed: 22 January 1983 (USS Ticonderoga)

The US Navy's Cruiser Gap

Prior to the introduction of the Ticonderogas, the US Navy used odd naming conventions that left its fleet seemingly without many cruisers, although a number of their ships were cruisers in all but name. From the 1950s to the 1970s, US Navy "cruisers" were large vessels equipped with heavy offensive missiles (including the Regulus nuclear cruise missile) for wide-ranging combat against land-based and sea-based targets. All save one — USS Long Beach (CGN-9) — were converted from World War II Chicago, Baltimore and Cleveland class cruisers. "Frigates" under this scheme were almost as large as the cruisers and optimized for anti-aircraft warfare, although they were capable anti-surface warfare combatants as well. In the late 1960s, the US government perceived a "cruiser gap" — at the time, the US Navy possessed six ships designated as "cruisers", compared to 19 for the Soviet Union, even though the USN possessed at the time 21 "frigates" with equal or superior capabilities to the Soviet cruisers — because of this, in 1975 the Navy performed a massive redesignation of its forces:

* CVA/CVAN were redesignated CV/CVN (although USS Midway (CV-41) and USS Coral Sea (CV-43) never embarked anti-submarine squadrons).
* DLG/DLGN (Frigate/Nuclear-powered Frigate) were redesignated CG/CGN (Guided Missile Cruiser/Nuclear-powered Guided Missile Cruiser).
* Farragut-class guided missile frigates (DLG), being smaller and less capable than the others, were redesignated to DDGs (USS Coontz was the first ship of this class to be re-numbered; because of this the class is sometimes called the Coontz class);
* DE/DEG (Ocean Escort/Guided Missile Ocean Escort) were redesignated to FF/FFG (Guided Missile Frigates), bringing the US "Frigate" designation into line with the rest of the world.

Also, a series of Patrol Frigates of the Oliver Hazard Perry-class, originally designated PFG, were redesignated into the FFG line. The cruiser-destroyer-frigate realignment and the deletion of the Ocean Escort type brought the US Navy's ship designations into line with the rest of the world's, eliminating confusion with foreign navies. In 1980, the Navy's then-building DDG-47 class destroyers were redesignated as cruisers (CG-47 Ticonderoga-class guided missile cruiser) to emphasize the additional capability provided by the ships' Aegis combat systems.
Credit: US Navy
Historically a cruiser was not a type of ship but a warship role. Cruisers were ships—often frigates or smaller vessels—which were assigned a role largely independent from the fleet. Typically this might involve missions such as raiding enemy merchant shipping. In the late 19th century the term 'cruiser' came to mean ships designed to fulfill such a role, and from the 1890s to the 1950s a 'cruiser' was a warship larger than a destroyer but smaller than a battleship.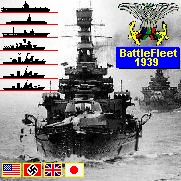 Turn-based WW2 naval game, extension to the classic Submarine game (Battleship game) where ships/planes/subs can move. Contains plenty of game missions, game campaigns and 40 ship, submarine, airplane ana port artillery types, with combat maps up to 96X96 large.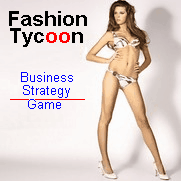 Fashion Tycoon is a business fashion management game. You'll build your multinational fashion company, destroy competition, hire employees, fashion models and businessman, establish company objects, run fashion shows and brand campaigns.
There is a more than 30 missions with different game objectives. You can hire more than 100 fashion models, directors, brand experts, celebrities.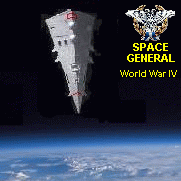 Turn-based space strategy game represents World War 4 conflict on tactical level.
The user-friendly game engine allows more than 60 unit types, including planet battleships, galaxy cruisers, death-stars, stealth units, star destroyers, air-space interceptors, explorers, planet artillery and radars.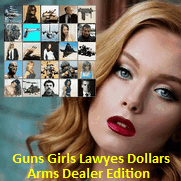 Tycoon Strategy Game - build your own world business empire as an arms dealer tycoon. Travel around the world, trade with more than 400 weapon systems, hire secretaries, bodyguards, lawyers, fighters and tanks, establish companies and search for criminals and hostages.

For much of 19th century and the first half of the 20th, the cruiser was a navy's long-range "force projection" weapon, while the larger ships stayed nearer to home. Their main role was to attack enemy merchant vessels, so much so that this task came to be called cruiser warfare. Other roles included reconnaissance, and cruisers were often attached to the battlefleet. In the later 20th century, the decline of the battleship left the cruiser as the largest and most powerful surface combatant. However, the role of the cruiser increasingly became one of providing air defence for a fleet, rather than independent cruiser warfare. At the beginning of the 21st century, cruisers were the heaviest surface combatant ships in use, with only five nations (the United States, Russia, France, Italy and Peru) operating these at the time. Following the Italian Navy's 2003 decommissioning of Vittorio Veneto (550), only four nations currently operate cruisers.