Pacific War Battleship Game
Battleship Tirpitz
List of German Navy Ships WW2
Graf Zeppelin
Battleships Tirpitz, Scharnhorst
Admiral Graf Spee
U-Boats Types 1, 2A, 2B, 2C, 2D
Kriegsmarine Submarines Types U-Flak, 7A, 7B, 7C, 7C/41, 7C/42, 7D, 7F
Kriegsmarine Submarines: U-Boats
Type 9A, 9B, 9C, 9C/40, 9D, 14
Submarines: Type XXI , Type XXIII
Grand Admiral Karl Donitz, Erich Raeder
BATTLESHIP GAME

World War 2 Edition



Battleship Game
World War 2
( Size: 7 MB )


www.battle-fleet.com
Battleship Game - WW2 Naval Strategy: the best choice among aircraft carrier games and submarine games.

Missions and Scenarios:
Pearl Harbor Game
Atlantic Game 1943
Sink Cruisers Game
Midway Game
Iwo Jima Game
US Marines Game
Luftwaffe Game Pacific
Torpedo Game Boats
Bismarck Game Pacific
Destroy RAF Game
Okinawa
Us Navy Submarine Game
Fleet Submarines Game
Kamikaze Game
U Boat Game
Singapore Game
Swordfish Hunt
Patrol Boats
Air Supremacy
Alert
Battleships Game
Java
Defense
Fleet Cruisers Game
Atlantic Island
Coral Sea Game
Iron Sea
Mykonos
Imperial Ocean
Long Convoy
Skagerrak
Target Los Angeles
West Pacific Game
Pacific War Game
Leyte Transport
Emperor Hirohito
Normandy Game
South Pacific Game
Destroy USAF Game
Submarine Games
US Navy Game
Free Hunt Doenitz Game
Free Hunt Spruance Game
Free Hunt Halsey Game
Imperial Navy I
Royal Navy Game
Free Hunt Pearl Harbor Games
Midway II
Kriegsmarine I
Brisbane Convoy
Clear West Coast
Fall Of Australia
Battle For Leyte
Conquer Of Japan
HMAS Perth
Road To Okinawa
Orange Ports
Emperor Defense
Prince Of Wales
San Bernardino
Pacific Race
Heavy Duty
Tokio Express
Operation Sidney
Bomber Operation
Conquer Of Italy
Heavy Cruiser Game
Frigate Hunt
Santa Cruz
Lamansh Game
Azores Transport
Norway Convoy
Invasion
Grossadmiral
Norway Ports
Drang Nach Ost
Convoy Pk30
Ciano Defense
Sir John Tovey
Free Hunt Andrews
Germans On Pacific
Silent Hunt
Antigua
Return To Midway
Kriegsmarine Game II
Royal Air Force Game
F. Hunt Lancaster
Jamamoto Game
Free Hunt USN
Free Hunt Japan
Free Hunt RAAF
Free Hunt U Boat Game
Free Hunt Aircraft Carriers Game
Free Hunt Hawaii
Free Hunt Yamato Game
Free Hunt Iwo Jima Game
Free Hunt Pacific Game
Free Hunt Torpedos
Free Hunt Convoy
Free Hunt Germany
Free Hunt Germany II
Free Hunt Italy
Free Hunt Malaya
Free Hunt Subs Game
Free Hunt B-29 Game
Free Hunt USN 1944
Devil Island
Dragoon Carriers

Type I U-boat
The German Type I U-boat was a 1936 attempt by the German Kriegsmarine to produce an oceangoing U-boat. Only two were produced (U-25 and U-26), having been found to have poor stability, slow dive rate, poor maneuverability under water, and mechanical unreliability. Both examples had been sunk by
Type II U-boat
The Type II U-boat was designed as a coastal submarine, too small to undertake sustained operations far away from the home support facilities. Its primary role was found to be in the training schools, preparing new German naval officers for command. It appeared in four sub-types.

Germany was stripped of her U-boats by the Treaty of Versailles at the end of World War I, but in the late 1920s and early 1930s began to rebuild her armed forces. The pace of program accelerated under Adolf Hitler, and the first Type II U-boat was laid down on February 11, 1935. Knowing that the world would see this step towards rearmament, Hitler reached an agreement with Britain to build a navy up to 35% of the size of the British Royal Navy in surface vessels, but equal to the British in number of submarines. This agreement was signed on June 18, 1935, and U-1 was commissioned 11 days later.
| | |
| --- | --- |
| www.tankopoly.com CIA / KGB intelligence game. Run your own operation game. Travel around the world and set up espionage game, trade with state secrets, weapon systems, spy codes, WMD, hire secretaries, agents, lawyers and soldiers, establish secret agent stations, cells and bases and search for criminals and politicians. Involve in agent game. Game contains more than 40 missions including Nuclear Game, Cold War Game, Secret Agent, CIA Games, USAF, Prime Minister, RAF, Bin Laden, Sadam, KGB, Operations Iran… | |
The defining characteristic of the Type II was its tiny size. Known as the Einbaum ("dugout canoe"), it had the advantages over larger boats of the ability to work in shallow water, diving more quickly, and being more difficult to spot due to the low conning tower. However, it had a shallower maximum depth, short range, and cramped living conditions, and could carry few torpedoes.
The boat had a single hull, with no watertight compartments. There were three torpedo tubes forward (none aft), with space for another two torpedoes inside the pressure hull for reloads. A single 20mm gun was provided for defence against aircraft, but no deck gun was mounted.
Space inside was limited. The two spare torpedoes extended from just behind the torpedo tubes to just in front of the control room, and most of the 24-man crew lived in this forward area around the torpedoes, sharing 12 bunks. Four bunks were also provided aft of the engines for the engine room crew. Cooking and sanitary facilities were basic, and in this environment long patrols were very arduous.
Most Type IIs only saw operational service during the early years of the war, thereafter remaining in training bases. Some, however, were stripped down to just a hull, transported by barge and road vehicle to Linz, and reassembled in the Black Sea for use against Russia.
In contrast to other German submarine types, few Type IIs were lost. This, of course, reflects their use as training boats, although accidents accounted for several vessels.
These boats were a first step towards re-armament, intended to provide Germany with experience in submarine construction and operation and lay the foundation for larger boats to build upon. They were very effective within their intended role.
Deutsche Werke AG, of Kiel (Germany) built six Type IIAs in 1934 and 1935.
U-1 -- U-2 -- U-3 -- U-4 -- U-5 -- U-6
Deutsche Werke AG, of Kiel, built four Type IIAs in 1935 and 1936, Germaniawerft AG, of Kiel, built fourteen in 1935 and 1936, and Flender-Werke AG, built two between 1938 and 1940, for a total of twenty built.
U-7 -- U-8 -- U-9 -- U-10 -- U-11 -- U-12 -- U-13 -- U-14 -- U-15 -- U-16 -- U-17 -- U-18 -- U-19 -- U-20 -- U-21 -- U-22 -- U-23 -- U-24 -- U-120 -- U-121
Deutsche Werke AG, of Kiel built eight Type IICs between 1937 and 1940.
U-56 -- U-57 -- U-58 -- U-59 -- U-60 -- U-61 -- U-62 -- U-63
Deutsche Werke AG, of Kiel built sixteen Type IIDs in 1939 and .
U-137 -- U-138 -- U-139 -- U-140 -- U-141 -- U-142 -- U-143 -- U-144 -- U-145 -- U-146 -- U-147 -- U-148 -- U-149 -- U-150 -- U-151 -- U-152
Credit: US Navy History Center
5 Small craft
5.1 E-Boat (MTB)s/Schnellboot
6 U-boats/Unterseeboote
6.1 Training subs
6.2 Coastal subs
6.3 Ocean-going subs
6.4 Minelaying subs
6.5 Supply subs
6.6 Electric boats
6.7 Midget Submarines
6.8 Human Torpedoes
7 Auxiliary ships
7.1 Troop Ships
7.2 Artillery Training Ships/Artillerieschulschiffe
7.3 Radio-Controlled Targets
7.4 Sail Training Ships/Segelschulschiffe
7.5 Floating AA Batteries/Schwimmende Flakbatterien
7.6 Escorts/Flottenbegleiter
7.7 Gunboats/Leichte Schnellboote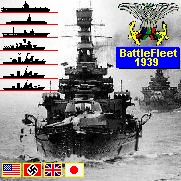 Turn-based WW2 naval game, extension to the classic Submarine game (Battleship game) where ships/planes/subs can move. Contains plenty of game missions, game campaigns and 40 ship, submarine, airplane ana port artillery types, with combat maps up to 96X96 large.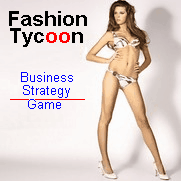 Fashion Tycoon is a business fashion management game. You'll build your multinational fashion company, destroy competition, hire employees, fashion models and businessman, establish company objects, run fashion shows and brand campaigns.
There is a more than 30 missions with different game objectives. You can hire more than 100 fashion models, directors, brand experts, celebrities.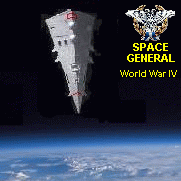 Turn-based space strategy game represents World War 4 conflict on tactical level.
The user-friendly game engine allows more than 60 unit types, including planet battleships, galaxy cruisers, death-stars, stealth units, star destroyers, air-space interceptors, explorers, planet artillery and radars.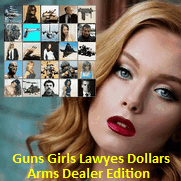 Tycoon Strategy Game - build your own world business empire as an arms dealer tycoon. Travel around the world, trade with more than 400 weapon systems, hire secretaries, bodyguards, lawyers, fighters and tanks, establish companies and search for criminals and hostages.
Capital Ships

Battleships/Schlachtschiff

* Bismarck class (42,000 tons, 8 x 380 mm guns)
o Bismarck, 1939
o Tirpitz, 1939
* Scharnhorst class (35,000 tons, 9 x 280 mm guns)
o Gneisenau, 1936
o Scharnhorst, 1936

Pre-Dreadnoughts/Linienschiffe

* Deutschland class battleship (15,000 tons, 4 x 280mm guns)
o Schleswig-Holstein, 1906
o Schlesien, 1906

Heavy cruisers/Schwere Kreuzer

* Deutschland class (12,000 tons, 6 x 280 mm guns)
o Lützow (ex-Deutschland), 1931
o Admiral Graf Spee, 1933
o Admiral Scheer, 1934
* Admiral Hipper class (14,000 tons, 8 x 203 mm guns)
o Admiral Hipper, 1937
o Blücher, 1937
o Prinz Eugen, 1938

Light cruisers/Leichte Kreuzer

* Emden class (6,000 tons, 8 x 150 mm guns)
o Emden, 1925
* K class (7,200 tons, 9 x 150 mm guns)
o Königsberg, 1925
o Karlsruhe, 1927
o Köln, 1928
* Leipzig class (8,000 tons, 9 x 150 mm guns)
o Leipzig, 1929
o Nürnberg, 1934

Destroyers and Torpedo boats

Destroyers/Zerstörer
Main article: German World War II destroyers

* Zerstörer/Typ 1934 (3,155 tons, 5 × 127 mm guns)
o Z1 Leberecht Maas 1937
o Z2 Georg Thiele 1937
o Z3 Max Schultz 1937
o Z4 Richard Beitzen 1937
* Zerstörer/Typ 1934 A
o Z5 Paul Jacobi
o Z6 Theodor Riedel
o Z7 Hermann Schoemann
o Z8 Bruno Heinemann
o Z9 Wolfgang Zenker
o Z10 Hans Lody
o Z11 Bernd von Arnim
o Z12 Erich Giese
o Z13 Erich Koellner
o Z14 Friedrich Ihn
o Z15 Erich Steinbrinck
o Z16 Friedrich Eckoldt
* Zerstörer/Typ 1936
o Z17 Diether von Roeder
o Z18 Hans Lüdemann
o Z19 Hermann Künne
o Z20 Karl Galster
o Z21 Wilhelm Heidkamp
o Z22 Anton Schmitt
* Zerstörer/Typ 1936 A(Narvik)
o Z23 through Z30
* Zerstörer/Typ 1936 A (Mob)
o Z31 through Z34
o Z37 through Z39
* Zerstörer/Typ 1936 B
o Z35 through Z36
o Z43 through Z45

Torpedo boats/Flottentorpedoboot

* Torpedoboot 1923 ("Raubvogel") (900 tons, 3 x 105 mm guns)
o Möwe
o Falke
o Greif
o Kondor
o Albatros
o Seeadler
* Torpedoboot 1924 ("Raubtier") (950 tons, 3 x 105 mm guns)
o Wolf
o Iltis
o Jaguar
o Leopard
o Luchs''
o Tiger
* Torpedoboot 1935 (1,090 tons, 1 x 105 mm gun)
o T1 through T12
* Torpedoboot 1937 (1,150 tons, 1 x 105 mm gun)
o T13 through T21
* Flottentorpedoboot 1939 (Elbing) (1,750 tons, 4 x 105 mm guns)
o T22 through T36

Auxiliary cruisers/Hilfskreuzer

* Orion
* Atlantis
* Widder
* Thor
* Pinguin
* Stier
* Komet
* Kormoran
* Michel
* Coronel
* Hansa

Mine Warfare Craft

Minelayers/Minenleger

* Tannenberg 1935 (5,500 tons, 3 x 150mm guns, 460 mines)
* Brandenburg 1936 (3,900 tons, 3 x 105mm guns, 250 mines)
* Lothringen 1941 (2,000 tons, 2 x 88mm guns, 200 mines)
* Niedersachsen 1934 (1,800 tons, 2 x 105mm guns, 260 mines
* Drache 1924 (1,800 tons, 2 x 88mm guns, 120 mines)
* Brummer 1940 (3 × 10.5 cm guns, 2 × 3.7 cm anti-aircraft guns, 10 × 2 cm anti-aircraft guns, 4 × 46 cm torpedo tubes, 280 mines)
* Oldenburg 1934 (1,200 tons, 2 x 88mm guns, 145 mines
* Kamerun 1939 (370 tons, 2 x 88mm guns, 100 mines)
* Togo 1939 (370 tons, 2 x 88mm guns, 100 mines)
* Kiebitz 1943

Pathmakers/Sperrbrecher

* Sperrbrecher 1 - Sperrbrecher 100 (5,000 tons, 2 x 88mm guns)

Mine-hunters/Küstenminenleger

* KM1 - KM36

Small craft

E-Boat (MTB)s/Schnellboot

* S-1 class (50 tons, 1 x 20mm gun, 2 torpedo tubes)
o S1 - S25
* S-26 class (75 tons, 1 x 20mm gun, 2 torpedo tubes)
o S26 - S29
* S-30 class (80 tons, 1 x 20mm gun, 2 torpedo tubes)
o S30 - S37
* S-38 class (80 tons, 1 x 20mm gun, 2 torpedo tubes)
o S38 - S60
* S-38b class (90 tons, 2 x 20mm guns, 2 torpedo tubes)
o S61 - S99
* S-100 class (100 tons, 1 x 37mm gun, 2 torpedo tubes)
o S100 - S150
* S-151 class (100 tons, 1 x 37mm gun, 2 torpedo tubes)
o S151 - S205

U-boats/Unterseeboote

Training subs

* Type I Unterseeboote
o U25 and U26

Coastal subs

* Type IIA Unterseeboote
o U1 through U6
* Type IIB Unterseeboote
o U7 through U24
o U120 and U121
* Type IIC Unterseeboote
o U56 through U63
* Type IID Unterseeboote
o U137 through U152
* Type XVIIB Unterseeboote
o U1405 through U1407

Ocean-going subs

* Type VIIA Unterseeboote
o U27 through U36
* Type VIIB Unterseeboote
o U45 through U55
o U73 through U76
o U83 through U87
o U99 through U102
* Type VIIC Unterseeboote
o U69 through U72
o U77 through U82
o U88 through U98
o U132 through U136
o U201 through U212
o U221 through U232
o U235 through U291
o U301 through U316
o U331 through U394
o U396 through U458
o U465 through U486

Minelaying subs

* Type VIID Unterseeboote
o U213 through U218
* Type XB Unterseeboote
o U116 through U119

Supply subs

* Type VIIF Unterseeboote
o U1059 through U1062
* Type IXD /42 Unterseeboot
o U883 and U884
* Type XB Unterseeboote
o U219 and U220
o U233 and U234
* Type XIV Unterseeboote
o U459 through U464
o U487 through U490


Midget Submarines

* Seehund (17 tons, 2 x torpedoes)
o 138 commissioned
* Hecht (Training)
o 53 commissioned
* Biber (6.5 tons, 2 x torpedoes)
o 324 commissioned
* Molch (11 tons, 2 x torpedoes)
o 393 commissioned
* Delphin (Prototype)
o 3 commissioned
* Seeteufel (Prototype)
o 1 commissioned
* Schwertwal (Prototype)
o 1 commissioned

Human Torpedoes

* Neger (1 x torpedo)
o 200 commissioned
* Marder (3 tons, 1 x torpedo)
o 500 commissioned
* Hai (Prototype)
o 1 commissioned

Auxiliary ships

Troop Ships

* Cap Arcona, 1927
* Deutschland, 1923
* Goya, 1940
* Steuben, 1923
* Wilhelm Gustloff, 1937

Artillery Training Ships/Artillerieschulschiffe

* Bremse 1933 (1,800 tons, 4 x 127mm guns, 280 mines)
* Brummer 1934 (3,000 tons, 8 x 105mm guns, 480 mines)
* Admiral Hugo Zeye, 1942

Radio-Controlled Targets

* Braunschweig class battleship
o Hessen, 1900
* Wittelsbach class battleship
o Zahringen, 1898

Gunboats/Leichte Schnellboote

* LS1 - LS12