Battleship WW2 Game
Missions and Scenarios:

Pearl Harbor Game
Atlantic Game 1943
Sink Cruisers Game
Midway Game
Iwo Jima Game
US Marines Game
Luftwaffe Game Pacific
Torpedo Game Boats
Bismarck Game Pacific
Destroy RAF Game
Okinawa
US Navy Submarine Game
Fleet Submarines Game
Kamikaze Game
U Boat Game
Singapore Game
Swordfish Hunt
Patrol Boats
Air Supremacy
Alert
Battleships Game
Java
Defense
Fleet Cruisers Game
Atlantic Island
Coral Sea Game
Iron Sea
Mykonos
Imperial Ocean
Long Convoy
Skagerrak
Target Los Angeles
West Pacific Game
Pacific War Game
Leyte Transport
Emperor Hirohito
Normandy Game
South Pacific Game
Destroy USAF Game
Submarine Games
US Navy Game
Free Hunt Doenitz Game
Free Hunt Spruance Game
Free Hunt Halsey Game
Imperial Navy I
Royal Navy Game
Free Hunt Pearl Harbor Games
Midway II
Kriegsmarine I
Brisbane Convoy
Clear West Coast
Fall Of Australia
Battle For Leyte
Conquer Of Japan
HMAS Perth
Road To Okinawa
Orange Ports
Emperor Defense
Prince Of Wales
San Bernardino
Pacific Race
Heavy Duty
Tokio Express
Operation Sidney
Bomber Operation
Conquer Of Italy
Heavy Cruiser Game
Frigate Hunt
Santa Cruz
Lamansh Game
Azores Transport
Norway Convoy
Invasion
Grossadmiral
Norway Ports
Drang Nach Ost
Convoy Pk30
Ciano Defense
Sir John Tovey
Free Hunt Andrews
Germans On Pacific
Silent Hunt
Antigua
Return To Midway
Kriegsmarine Game II
Royal Air Force Game
F. Hunt Lancaster
Jamamoto Game
Free Hunt USN
Free Hunt Japan
Free Hunt RAAF
Free Hunt U Boat Game
Free Hunt Aircraft Carriers Game
Free Hunt Hawaii
Free Hunt Yamato Game
Free Hunt Iwo Jima Game
Free Hunt Pacific Game
Free Hunt Torpedos
Free Hunt Convoy
Free Hunt Germany
Free Hunt Germany II
Free Hunt Italy
Free Hunt Malaya
Free Hunt Subs Game
Free Hunt B-29 Game
Free Hunt USN 1944
Devil Island
Dragoon Carriers Game

BattleFleet WW2 - Extended Battleship PC Game

- ships/planes/submarines can move
- maps can be from 16x16 to 96x96, with islands, land, major and minor ports
- 60 unit types, including fighters, bombers, submarines and port artillery
- more than 120 missions, death-matches and campaigns

Download FREE BattleFleet WW2 Extended Battleship Game
For Win 10,8,7,XP
Standard Battleship Map:
Extended Battleship WW2 Game Map:
10x10


Battlefield map can be up to 96X96 big


---

---

Standard Battleship Ship Types:
Extended Battleship Game Unit Types:

Only 4 ship types:



Destroyer
Cruiser
Battleship
Aircraft Carrier


Choose among 50 ship/plane/sub types


Fleet Battleship; Heavy Battleship; Medium Battleship , Fleet Carrier, Heavy Carrier, Fast Air. Carrie,Medium Carrier; Light Carrier; Escort Carrier,AntiSub Carrier; Battlecruise; AntiSub Cruiser, Fleet Cruiser; Heavy Cruiser; Hvy AntiSub Cruiser, Medium Cruiser; Light Cruiser; Escort Cruiser, Heavy Auxiliary; Medium Auxiliary; Light Auxiliary, Fleet Submarine; AntiSub Naval; Frigate, Strategic Bomber; Heavy Bomber; Bomber, Long Range Naval; Naval; Fighter, Heavy Submarine; Medium Submarine, Light Submarine, Heavy Destroyer; Medium Destroyer; Light Destroyer, Corvette; Patrol Boat; Torpedo Boat, Heavy Transport; Medium Transport; Light Transport, Heavy Port Artillery, Medium Port Artillery, Light Port Artillery





Battleship Game Move:
Extended PW Battleship Game Move:

Ships can not move

Ships can move



Battleship Game Missions:
Extended PW Battleship Game Campaigns:

Extra scenarios: NONE

4 Campaigns:






Battleship Game Objectives:
Extended PW Battleship Game Objectives:

Only one game objective:
-eliminate all enemy ships

MULTIPLE GAME OBJECTIVES:
* Conquer all enemy major ports
* Defend your ports
* Destroy enemy class ships
* Eliminate as many as possible enemy combat or transport units.
* Secure transport convoy to the friendly port



Battleship Game Extra Units:
Extended PW Battleship Game Extra Units:

None

Player can purchase new ships/planes/subs during the game



Battleship Game Missions:
Extended PW Battleship Game Missions:

None


Battleship Game Bismarck; Pearl Harbor Mission
Coral Sea Battle; Imperial Ocean Battle; Battleship Game Midway; Battleship Game Perth; Target: Los Angeles; Pacific War; Leyte Transport; Emperor Hirohito; Brisbane Convoy; Iwo Jima; Luftwaffe Pacific; Clear West Coast; US Marines; Fall of Australia;
Leyte Battleship Game; Japan Battleship Game; Pacific Cruisers; Hawaii Attack; West Pacific; Road to Okinawa; Yamato Battleship Game

Battleship Game Death-Match:

Extended PW Battleship Game Death-Match Scenarios:


None


Free Hunt: Andrews; German on Pacific; Submarines; Return to Midway; FH Spruance; FH Halsey; Free Hunt: Doenitz; Royal Australian AF Hunt; FH U-Boats; FH Carriers; FH Hawaii; Free Hunt: Yamato; FH Iwo Jima; FH Pacific; FH Convoy; Pearl Harbor
| | |
| --- | --- |
| www.tankopoly.com CIA / KGB intelligence game. Run your own operation game. Travel around the world and set up espionage game, trade with state secrets, weapon systems, spy codes, WMD, hire secretaries, agents, lawyers and soldiers, establish secret agent stations, cells and bases and search for criminals and politicians. Involve in agent game. Game contains more than 40 missions including Nuclear Game, Cold War Game, Secret Agent, CIA Games, USAF, Prime Minister, RAF, Bin Laden, Sadam, KGB, Operations Iran… | |
BATTLESHIP PC GAME

From the developer:
"What Battleship PC Is About:
The classic board game comes to life on PC. Everyone knows the rules of the game: place your ships on a grid while your opponent does the same; one by one, take shots at an area of the grid....

Battleship PC Game Platform:
PC Games,
Battleship Is Also Available On: Game Boy Color, Nintendo, PlayStation,
Battleship PC Game Genre:
Strategy, Traditional
Battleship PC Game ESRB Rating:
"Battleship" is rated Kids to Adults, for Animated Violence
Battleship PC Game Special Features:
• Based on the classic board game
• Deploy four ships on a grid
• Take turns shooting at the ships
• Each ship is armed
• 48 single-player missions
Battleship PC Game Credits:
• Developer: NMS Software Ltd.
• Publisher: Hasbro Interactive
• Distributor: Ingram Entertainment
Other Info On Battleship PC Game :
• Location: USA
• Control Elements: Joystick, Mouse, Gamepad, Keyboard
Battleship PC Game Technical Support:
hasbro-interactive

PC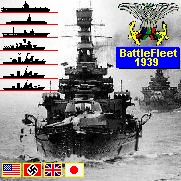 Turn-based WW2 naval game, extension to the classic Submarine game (Battleship game) where ships/planes/subs can move. Contains plenty of game missions, game campaigns and 40 ship, submarine, airplane ana port artillery types, with combat maps up to 96X96 large.


Guns Girls Lawyers Spies is a trade management game. You'll build your multinational spy company, destroy competition, hire employees, spies, and businessman, establish spy cells, bases and objects.
There is a more than 40 missions with different game objectives.