USAF Plane List
USN FIGHTERS
A-10 Thunderbolt II
F-5 Freedom Fighter
F-20 Tigershark
F-4 Phantom II
F-86 Sabre
,

A-4 Skyhawk
,

A-6 Grumann Intruder
F-14 Tomcat
F-16 Fighting Falcon
F-15 Eagle
F-22 Raptor
F-35 Joint Strike Fighter
U-2 Dragon Lady
SR-71 Blackbird
F-117 Nighthawk F117
F-22 Raptor
,

F-35 Joint Strike Fighter JSF
B-52 Stratofortress B52
F-111
B-1 Lancer
B-2 Spirit
P-3C Orion
S-3B Viking
CH-46 Sea Knight
,

CH-53 Sea Stallion
H-3 Sea King
MH-53 Sea Dragon
SH-60 Seahawk
HH/UH-1N Iroquois
AH-1 Cobra
UH-60 Black Hawk
,

HH-60 Pave Hawk Helicopter
AH-64 Apache AH64
RQ-1 Predator
List of Aircraft Weapons


www.battle-fleet.com
Battleship Game - WW2 Naval Strategy: the best choice among aircraft carrier games and submarine games and battleship games.

Missions and Scenarios:
Pearl Harbor Game
Atlantic Game 1943
Sink Cruisers Game
Midway Game
Iwo Jima Game
US Marines Game
Luftwaffe Game Pacific
Torpedo Game Boats
Bismarck Game Pacific
Destroy RAF Game
Okinawa
Us Navy Submarine Game
Fleet Submarines Game
Kamikaze Game
U Boat Game
Singapore Game
Swordfish Hunt
Patrol Boats
Air Supremacy
Alert
Battleships Game
Java
Defense
Fleet Cruisers Game
Atlantic Island
Coral Sea Game
Iron Sea
Mykonos
Imperial Ocean
Long Convoy
Skagerrak
Target Los Angeles
West Pacific Game
Pacific War Game
Leyte Transport
Emperor Hirohito
Normandy Game
South Pacific Game
Destroy USAF Game
Submarine Games
US Navy Game
Free Hunt Doenitz Game
Free Hunt Spruance Game
Free Hunt Halsey Game
Imperial Navy I
Royal Navy Game
Free Hunt Pearl Harbor Games
Midway II
Kriegsmarine I
Brisbane Convoy
Clear West Coast
Fall Of Australia
Battle For Leyte
Conquer Of Japan
HMAS Perth
Road To Okinawa
Orange Ports
Emperor Defense
Prince Of Wales
San Bernardino
Pacific Race
Heavy Duty
Tokio Express
Operation Sidney
Bomber Operation
Conquer Of Italy
Heavy Cruiser Game
Frigate Hunt
Santa Cruz
Lamansh Game
Azores Transport
Norway Convoy
Invasion
Grossadmiral
Norway Ports
Drang Nach Ost
Convoy Pk30
Ciano Defense
Sir John Tovey
Free Hunt Andrews
Germans On Pacific
Silent Hunt
Antigua
Return To Midway
Kriegsmarine Game II
Royal Air Force Game
F. Hunt Lancaster
Jamamoto Game
Free Hunt USN
Free Hunt Japan
Free Hunt RAAF
Free Hunt U Boat Game
Free Hunt Aircraft Carriers Game
Free Hunt Hawaii
Free Hunt Yamato Game
Free Hunt Iwo Jima Game
Free Hunt Pacific Game
Free Hunt Torpedos
Free Hunt Convoy
Free Hunt Germany
Free Hunt Germany II
Free Hunt Italy
Free Hunt Malaya
Free Hunt Subs Game
Free Hunt B-29 Game
Free Hunt USN 1944
Devil Island
Dragoon Carriers Game

F/A-18 Hornet - F18
| | | |
| --- | --- | --- |
| | | |
| F18 | | F-18 |
F18 Description: All-weather fighter and attack aircraft. The single-seat F/A-18 Hornet is the nation's first strike-fighter. It was designed for traditional strike applications such as interdiction and close air support without compromising its fighter capabilities. With its excellent fighter and self-defense capabilities, the F/A-18 at the same time increases strike mission survivability and supplements the F-14 Tomcat in fleet air defense. F/A-18 Hornets are currently operating in 37 tactical squadrons from air stations world-wide, and from 10 aircraft carriers. The Hornet comprises the aviation strike force for seven foreign customers including Canada, Australia, Finland, Kuwait, Malaysia, Spain and Switzerland.

The newest model, F18 Super Hornet, is highly capable across the full mission spectrum: air superiority, fighter escort, reconnaissance, aerial refueling, close air support, air defense suppression and day/night precision strike. Compared to the original F/A-18 A through D models, Super Hornet has longer range, an aerial refueling capability, increased survivability/lethality and improved carrier suitability. [Capability of precision-guided munitions: JDAM (all variants) and JSOW. JASSM in the future]
| | |
| --- | --- |
| www.tankopoly.com CIA / KGB intelligence game. Run your own operation game. Travel around the world and set up espionage game, trade with state secrets, weapon systems, spy codes, WMD, hire secretaries, agents, lawyers and soldiers, establish secret agent stations, cells and bases and search for criminals and politicians. Involve in agent game. Game contains more than 40 missions including Nuclear Game, Cold War Game, Secret Agent, CIA Games, USAF, Prime Minister, RAF, Bin Laden, Sadam, KGB, Operations Iran… | |
F18 Features: The F/A-18 Hornet, an all-weather aircraft, is used as an attack aircraft as well as a fighter. In its fighter mode, the F/A-18 is used primarily as a fighter escort and for fleet air defense; in its attack mode, it is used for force projection, interdiction and close and deep air support.

F18 Background: The F/A-18 demonstrated its capabilities and versatility during Operation Desert Storm, shooting down enemy fighters and subsequently bombing enemy targets with the same aircraft on the same mission, and breaking all records for tactical aircraft in availability, reliability, and maintainability.

Hornets taking direct hits from surface-to-air missiles, recovering successfully, being repaired quickly, and flying again the next day proved the aircraft's survivability. The F/A-18 is a twin engine, mid-wing, multi-mission tactical aircraft. The F/A-18A and C are single seat aircraft. The F/A-18B and D are dual-seaters. The B model is used primarily for training, while the D model is the current Navy aircraft for attack, tactical air control, forward air control and reconnaissance squadrons. The newest models, the E and F were rolled out at McDonnell Douglas Sept. 17, 1995. The E is a single seat while the F is a two-seater.

The F/A-18 E/F acquisition program was an unparalleled success. The aircraft emerged from Engineering and Manufacturing Development meeting all of its performance requirements on cost, on schedule and 400 pounds under weight. All of this was verified in Operational Verification testing, the final exam, passing with flying colors receiving the highest possible endorsement.

The first operational cruise of Super Hornet, F/A-18 E, was with VFA-115 onboard the USS Abraham Lincoln (CVN 72) on July 24, 2002, and saw initial combat action on Nov. 6, 2002, when they participated in a strike on hostile targets in the "no-fly" zone in Iraq.

Super Hornet, has been flying combat sorties from Abraham Lincoln during Southern Watch, demonstrating reliability and an increased range and payload capability. VFA 115 embarked aboard Lincoln expended twice the amount of bombs as other squadrons in their airwing (with 100 % accuracy) and met and exceeded all readiness requirements while on deployment. The Super Hornet cost per flight hour is 40% of the F-14 Tomcat and requires 75% less labor hours per flight hour.

All F/A-18s can be configured quickly to perform either fighter or attack roles or both, through selected use of external equipment to accomplish specific missions. This "force multiplier" capability gives the operational commander more flexibility in employing tactical aircraft in a rapidly changing battle scenario. The fighter missions are primarily fighter escort and fleet air defense; while the attack missions are force projection, interdiction, and close and deep air support.

The F/A-18C and D models are the result of a block upgrade in 1987 incorporating provisions for employing updated missiles and jamming devices against enemy ordnance. C and D models delivered since 1989 also include an improved night attack capability. The E and F models have built on the proven effectiveness of the A through D aircraft. The Super Hornet provides aircrew the capability and performance necessary to face 21st century threats.

There are two Super Hornet squadrons in the USS Nimitz (CVN 68) airwing: VFA 14 (F/A 18 E) and VFA 41 (F/A 18F). Nimitz has no F-14 Tomcats.
F-18 General Characteristics, Super Hornet, E and F models
Primary Function: Multi-role attack and fighter aircraft
Contractor: McDonnell Douglas
Unit Cost: $ 57 million
Propulsion: Two F414-GE-400 turbofan engines
Thrust: 22,000 pounds (9,977 kg) static thrust per engine
Length: 60.3 feet (18.5 meters)
Height: 16 feet (4.87 meters)
Maximum Take Off Gross Weight: 66,000 pounds (29,932 kg)
Wingspan: 44.9 feet (13.68 meters)
Range:
Combat: 1,275 nautical miles (2,346 kilometers), clean plus two AIM-9s
Ferry: 1,660 nautical miles (3,054 kilometers), two AIM-9s, three 480 gallon tanks retained
Ceiling: 50,000+ feet
Speed: Mach 1.8+
Crew:
A, C and E models: One
B, D and F models: Two
Armament: One M61A1/A2 Vulcan 20mm cannon;
External payload: AIM 9 Sidewinder, AIM-9X (projected), AIM7 Sparrow, AIM-120 AMRAAM, Harpoon, Harm, Slam, SLAM-ER (projected),Maverick missiles; Joint Stand-Off Weapon (JSOW); Joint Direct Attack Munition (JDAM); Data Link Pod; Paveway Laser Guided Bomb; various general purpose bombs, mines and rockets.
Date Deployed: First flight in November 1995. Initial Operational Capability (IOC) in September 2001 with VFA-115, NAS Lemoore, Calif. First cruise for VFA-115 is onboard the USS Abraham Lincoln.


F18 Variants

F18-A
The F/A-18A is the single-seat variant and the F/A-18B is the two seat variant. The space for the two seat cockpit is provided by a relocation of avionic equipment and a 6% reduction in internal fuel; two-seat Hornets are otherwise fully combat-capable. The B model is used primarily for training.

In 1992, the original Hughes AN/APG-65 radar was replaced with the Hughes (now Raytheon) AN/APG-73, a faster and more capable radar. A model Hornets that have been upgraded to the AN/APG-73 are designated F/A-18A+.

F18-C/D

The F/A-18C is the single-seat variant and the F/A-18D is the two seat variant. The D-model can be configured for training or as an all-weather strike craft. The "missionized" D-model's rear seat is configured for a Weapons and Sensors Officer to assist in operating the weapons systems. The D model is primarily operated by the U.S. Marine Corps in the night attack and FAC(A) (Forward Air Controller (Airborne)) roles.

The F/A-18C and D models are the result of a block upgrade in 1987 incorporating upgraded radar, avionics, and the capacity to carry new missiles such as the AIM-120 AMRAAM air-to-air missile and AGM-65 Maverick and AGM-84 Harpoon air-to-surface missiles. Other upgrades include the Martin-Baker NACES (Navy Aircrew Common Ejection Seat), and a self-protection jammer. A synthetic aperture ground mapping radar enables the pilot to locate targets in poor visibility conditions. C and D models delivered since 1989 also include an improved night attack capability, consisting of the Hughes AN/AAR-50 thermal navigation pod, the Loral AN/AAS-38 NITE Hawk FLIR (forward looking infrared array) targeting pod, night vision goggles, and two full-color (previously monochrome) MFDs and a color moving map.[3]

In addition, 60 D model Hornets are configured as the night attack F/A-18D (RC) with ability for reconnaissance. These could be outfitted with the ATARS electro-optical sensor package that includes a sensor pod and equipment mounted in the place of the M61 cannon.

Beginning in 1992, the F404-GE-402 enhanced performance engine, providing approximately 10% more maximum static thrust became the standard Hornet engine.[41] Since 1993, the AAS-38A NITE Hawk added a designator/ranger laser, allowing it to self-mark targets. The later AAS-38B added the ability to strike targets designated by lasers from other aircraft.

Production of the F/A-18C ended in 1999. In 2000, the last F/A-18D was delivered to the U.S. Marine Corps.

The single seat F/A-18E and two-seat F/A-18F Super Hornets carry over the name and design concept of the original F/A-18, but have been extensively redesigned. The Super Hornet has a new, 25% larger airframe, larger rectangular air intakes, more powerful GE F414 engines based on F/A-18's F404, and upgraded avionics suite. The aircraft is currently in production and will eventually equip 22 squadrons. The EA-18G Growler is an electronic warfare version of the two-seat F/A-18F, which entered production in 2007. The Growler will replace the Navy's EA-6B Prowler.
[edit] Other US variants

F-18 (R)
This was a proposed reconnaissance version of the F/A-18A. It included a sensor package that replaced the 20 mm cannon. The first of two prototypes flew in August 1984, however the variant was not produced.[40]

R F-18 D
Proposed two-seat reconnaissance version for the US Marine Corps in the mid-1980s. It was to carry a radar reconnaissance pod. The system was canceled after it was unfunded in 1988. This capability was later realized on the F/A-18D(RC).[40]

X-53, NASA's modified F/A-18.

T-F18 A
Two-seat training version of the F/A-18A fighter, later redesignated F/A-18B.[6]

F-18 HARV
Single-seat High Alpha Research Vehicle for NASA.[43] High angles of attack using thrust vectoring, modifications to the flight controls, and forebody strakes

X-53 Active Aeroelastic Wing
A NASA F/A-18 has been modified to demonstrate the Active Aeroelastic Wing technology, and was designated X-53 in December 2006.

F18 Export variants

These designations are not part of 1962 United States Tri-Service aircraft designation system.

F-18L
This was a lighter land-based version of the F/A-18 Hornet. It was designed to be a single-seat air-superiority fighter and ground-attack aircraft. It was originally intended to be assembled by Northrop as the export version of the F/A-18 Hornet. The F-18L was lighter due to the removal of carrier landing capability. Despite the advantages, customers preferred the "ordinary" Hornet, and the F-18L never went into production.

(A)F/A-18A/B

* (A)F/A-18A: Single-seat fighter/attack version for the Royal Australian Air Force.
* (A)F/A-18B: Two-seat training version for the Royal Australian Air Force.

"F/A-18A" was the original company designation, designations of "AF-18A" & "ATF-18A" have also been applied. Assembled in Australia (excluding the first two (A)F/A-18Bs) by Aero-Space Technologies of Australia (ASTA) from 1985 through to 1990, from kits produced by McDonnell Douglas with increasing local content in the later aircraft. Originally the most notable differences between an Australian (A)F/A-18A/B and a US F/A-18A/B were the lack of a catapult attachment, replacement of the carrier tailhook for a lighter "land" arresting hook, and the replacement of the automatic carrier landing system with an Instrument Landing System. Australian Hornets have been involved in a number of major upgrade programs. This program called HUG (Hornet Upgrade) has had a few evolutions over the years. The first was to give Australian Hornets F/A-18C model avionics. The second and current upgrade program (HUG 2.2) updates the fleet's avionics even further.

C F-18 Hornet

* C F-18 A : Single-seat fighter/attack version for the Canadian Forces. The Canadian Forces' official designation is CF-188A Hornet.
* C F-18 B : Two-seat training and combat version for the Canadian Forces. The Canadian Forces' official designation is CF-188B Hornet.

F/A-18C of the Swiss Air Force taxis for takeoff

E F-18 Hornet

* E F18-A: Single-seat fighter/attack version for the Spanish Air Force. The Spanish Air Force designation is C.15.
* E F18-B: Two-seat training version for the Spanish Air Force. The Spanish Air Force designation is CE.15.

KAF-18 Hornet

* KAF-18C: Single-seat fighter/attack version for the Kuwait Air Force.
* KAF-18D: Two-seat training version for the Kuwait Air Force.

F-18C/D Hornet

* The Finnish Air Force uses F/A-18C/D Hornets, with a Finland-specific mid-life update. The first 7 Hornets (D-models) were produced by McDonnell Douglas.[44] The 57 single-seat F-18C model units were assembled by Patria in Finland.

F-18C/D Hornet

* Switzerland uses F-18C/D,[46] later Swiss specific mid-life update. The Swiss F-18s were originally without ground attack capability until hardware was retrofitted.
(credits: US Navy)
F-18 Operators

Australia
* Royal Australian Air Force has 55 F/A-18A and 16 F/A-18Bs in operation as of November 2008.
- No. 3 Squadron RAAF F18
- No. 75 Squadron RAAF F18
- No. 77 Squadron RAAF F18
- No. 2 Operational Conversion Unit RAAF F18
- Aircraft Research and Development Unit F18

Finland
* Finnish Air Force has 55 F-18Cs and 7 F-18Ds in use as of November 2008.
- Karelian Air Command F-18
- Lapland Air Command F-18
- Satakunta Air Command F-18

Kuwait

* Kuwait Air Force has 28 F/A-18Cs and 7 F/A-18Ds in service as of November 2008.
- 9 Fighter and Attack Squadron F18
- 25 Fighter and Attack Squadron F18

Malaysia

* Royal Malaysian Air Force has 8 F/A-18Ds in operation as of November 2008.
- 18 Squadron F-18

Spain

* Spanish Air Force
- Ala de Caza 15 (15th Fighter Wing)
- Ala de Caza 12, Torrejon AB F-18
- Ala 46, Gando AB F-18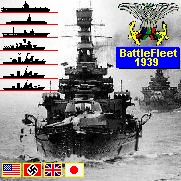 Turn-based WW2 naval game, extension to the classic Submarine game (Battleship game) where ships/planes/subs can move. Contains plenty of game missions, game campaigns and 40 ship, submarine, airplane ana port artillery types, with combat maps up to 96X96 large.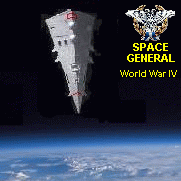 Turn-based space strategy game represents World War 4 conflict on tactical level.
The user-friendly game engine allows more than 60 unit types, including planet battleships, galaxy cruisers, death-stars, stealth units, star destroyers, air-space interceptors, explorers, planet artillery and radars.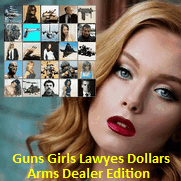 Tycoon Strategy Game - build your own world business empire as an arms dealer tycoon. Travel around the world, trade with more than 400 weapon systems, hire secretaries, bodyguards, lawyers, fighters and tanks, establish companies and search for criminals and hostages.
Switzerland

* Swiss Air Force has 26 F/A-18Cs and 7 F/A-18Ds in use as of November 2008.
- Fliegerstaffel 11 F-18
- Fliegerstaffel 17 F-18
- Fliegerstaffel 18 F-18

United States

* United States Navy had 409 F/A-18A/B/C/D Hornets in operation as of late 2008.
* United States Marine Corps had 238 F/A-18A/B/C/D Hornets in service as of late 2008.
* NASA