USAF Plane List
USN FIGHTERS
A-10 Thunderbolt II
F-5 Freedom Fighter
F-20 Tigershark
F-4 Phantom II
F-86 Sabre
,

A-4 Skyhawk
,

A-6 Grumann Intruder
F-14 Tomcat
F-15 Eagle F15
,

F-16 Fighting Falcon
F-18 Hornet
F-22 Raptor
F-35 Joint Strike Fighter
U-2 Dragon Lady
SR-71 Blackbird
F-22 Raptor
,

F-35 Joint Strike Fighter JSF
B-52 Stratofortress B52
F-111
B-2 Spirit
P-3C Orion
S-3B Viking
CH-46 Sea Knight
,

CH-53 Sea Stallion
H-3 Sea King
MH-53 Sea Dragon
SH-60 Seahawk
HH/UH-1N Iroquois
AH-1 Cobra
UH-60 Black Hawk
,

HH-60 Pave Hawk Helicopter
AH-64 Apache AH64
RQ-1 Predator

Battleship Game - WW2 Naval Strategy: the best choice among aircraft carrier games and submarine and battleship games.


B-1 Lancer
The Boeing B-1B Lancer is a long-range heavy bomber in service with the USAF since 1986. Together with the B-52 Stratofortress it is the backbone of the United States's long-range bomber force.
The B-1A model never went into production. The USAF acquired four prototype flight test models in the 1970s, but the program was canceled in 1977. Flight test of the four B-1A models continued through 1981.

The B-1B is the improved variant initiated by the Reagan administration in 1981. The first production model flew in October 1984, and the first B-1B was delivered to Dyess Air Force Base, Texas, in June 1985, with initial operational capability on October 1, 1986. The final B-1B was delivered May 2, 1988. A total of 90 front-line aircraft were produced at a cost of over $200 million each.

B-1 Technology
The B-1B has a blended wing and body configuration, along with variable-geometry design and turbofan enginess, to improve range and speed with enhanced survivability. Forward wing settings are used for takeoff, landings and high-altitude maximum cruise. Aft wing settings are used in high subsonic and supersonic flight, enhancing the B-1B's maneuverability.

The B-1B's offensive avionics include the forward-looking offensive radar set employing synthetic aperture radar, ground moving target indicator and terrain-following radar modes, an extremely accurate Global Positioning System/Inertial Navigation System, the avionics control unit complex, a Doppler radar, and a radar altimeter. These features enable aircrews to globally navigate, accurately refine aircraft position without the need for ground-based navigation aids, update mission information and target coordinates in-flight, and perform precision bombing.

The B-1B's electronic jamming equipment, infrared countermeasures, radar location and warning systems combine with its low-radar cross-section to aid the aircrat's survival in hostile airspace. The current defensive avionics system consist of the ALQ-161A radio frequency surveillance and electronic countermeasures system, the tail warning function, and the expendable countermeasures system, and is supplemented by the ALE-50 Towed Decoy System.

The defensive avionics system is a comprehensive electronic countermeasures package that detects enemy threats and applies the appropriate countermeasures, such as electronic jamming or dispensing expendable chaff and flares to protect against radar-homing and heat-seeking missiles. The TDS complements the system by providing greater protection against RF threats. Low-radar cross-section is provided by the combination of aircraft structure and radar-absorption materials that reduce the aircraft's radar signature to approximately 1 percent that of the B-52. Similar to the offensive avionics, the defensive suite has a reprogrammable design that allows in-flight changes to be made to counter new or changing threats.

The B1-B has been upgrade since production through the Conventional Mission Upgrade Program. This has improved the precision and standoff weapons and the electronic countermeasures suite. The upgrade program includes GPS receivers, a weapons interface which enables the use of the joint direct attack munition and other weapons, secure radios, and improved computers to support new precision and near-precision weapons such as the wind-corrected munitions dispenser, the joint standoff weapon, the joint air-to-surface standoff missile.

These improvements help lay the foundation for future precision miniature munitions, such as Small Diameter Bomb. These and other improvements such as the replacement of the current ALQ-161 with the ALQ-214 Integrated Defensive Electronic Counter-Measures, are intended to ensure that the B-1 will be viable up to and beyond 2010.

The B-1B holds several world records for speed, payload and distance. The National Aeronautic Association recognized the B-1B for completing one of the 10 most memorable record flights for 1994.

The B-1B was first used in combat in support of operations against Iraq during Operation Desert Fox in December 1998. B-1s have been subsequently used in Operation Allied Force.

| | |
| --- | --- |
| www.tankopoly.com CIA / KGB Operation Game. Run your own intelligence game. Travel around the world and set up espionage game, trade with state secrets, weapon systems, spy codes, WMD, hire secretaries, agents, lawyers and soldiers, establish secret agent stations, cells and bases and search for criminals and politicians. Involve in agent game. Game contains more than 40 missions including Nuclear Game, Cold War Game, Secret Agent, CIA Games, USAF, Prime Minister, RAF, Bin Laden, Sadam, KGB, Operations Iran… | |
B-1 General Characteristics
| | |
| --- | --- |
| Primary Function: | Long-range, multi-role, heavy bomber |
| Builder: | Boeing, North America (formerly Rockwell International, North American Aircraft) |
| Operations Air Frame and Integration: | Offensive avionics, Boeing Military Airplane; defensive avionics, AIL Division |
| Power plant: | Four General Electric F-101-GE-102 turbofan engine with afterburner |
| Thrust: | 30,000-plus pounds with afterburner, per engine |
| Length: | 146 feet (44.5 meters) |
| Wingspan: | 137 feet (41.8 meters) extended forward, 79 feet (24.1 meters) swept aft |
| Height: | 34 feet (10.4 meters) |
| Weight: | Empty, approximately 190,000 pounds (86,183 kilograms) |
| Maximum Takeoff Weight: | 477,000 pounds (216,634 kilograms) |
| Speed: | 900-plus mph (Mach 1.2 at sea level) |
| Range: | Intercontinental, unrefueled |
| Ceiling: | More than 30,000 feet (9,144 meters) |
| Crew: | Four (aircraft commander, copilot, offensive systems officer and defensive systems officer) |
| Armament: | Three internal weapons bays can accommodate up to 84 Mk-82 general purpose bombs or Mk-62 naval mines, 30 CBU-87/89 cluster munitions or CBU-97 Sensor Fused Weapons and up to 24 GBU-31 JDAM GPS guided bombs or Mk-84 general purpose bombs |
| Date Deployed: | June 1985 |
| Unit Cost: | $200-plus million per aircraft |
| Inventory: | Active force, 72; ANG, 18; Reserve, 0 |
B1 Features
The B-1B's blended wing/body configuration, variable-geometry wings and turbofan afterburning engines, combine to provide long range, maneuverability and high speed while enhancing survivability. Forward wing settings are used for takeoff, landings, air refueling and in some high-altitude weapons employment scenarios. Aft wing sweep settings - the main combat configuration -- are typically used during high subsonic and supersonic flight, enhancing the B-1B's maneuverability in the low- and high-altitude regimes. The B-1B's speed and superior handling characteristics allow it to seamlessly integrate in mixed force packages. These capabilities, when combined with its substantial payload, excellent radar targeting system, long loiter time and survivability, make the B-1B a key element of any joint/composite strike force.

The B-1 is a highly versatile, multi-mission weapon system. The B-1B's synthetic aperture radar is capable of tracking, targeting and engaging moving vehicles as well as self-targeting and terrain-following modes. In addition, an extremely accurate Global Positioning System-aided Inertial Navigation System enables aircrews to navigate without the aid of ground-based navigation aids as well as engage targets with a high level of precision. The Combat Track II radios provide a secure beyond line of sight reach back connectivity until Link-16 is integrated on the aircraft. In a time sensitive targeting environment, the aircrew can use targeting data from the Combined Air Operations Center over Combat Track II, then to strike emerging targets rapidly and efficiently. This capability was effectively demonstrated during operations Enduring Freedom and Iraqi Freedom.

The B-1B's onboard self-protection electronic jamming equipment, radar warning receiver (ALQ-161) and expendable countermeasures (chaff and flare) system and a towed decoy system (ALE-50) complements its low-radar cross-section to form an integrated, robust defense system that supports penetration of hostile airspace. The ALQ-161 electronic countermeasures system detects and identifies the full spectrum of adversary threat emitters then applies the appropriate jamming technique either automatically or through operator inputs.

Current modifications build on this foundation. Radar sustainability and capability upgrades will provide a more reliable system and may be upgraded in the future to include an ultra high-resolution capability and automatic target recognition. The addition of a fully integrated data link, or FIDL, will add Link-16 communications capability. FIDL combined with associated cockpit upgrades will provide the crew with a much more flexible, integrated cockpit, and will allow the B-1 to operate in the fast-paced integrated battlefield of the future. Several obsolete and hard to maintain electronic systems are also being replaced to improve aircraft reliability.

B-1 Operational history
The second B-1B, "The Star of Abilene", was the first B-1B delivered to the USAF Strategic Air Command (SAC) in June 1985. Initial operational capability was reached on 1 October 1986 and the B-1B was placed on nuclear alert status. The B-1 received the official name "Lancer" on 15 March 1990. However, the bomber has been commonly called the "Bone"; a nickname that appears to stem from an early newspaper article on the aircraft wherein its name was phonetically spelled out as "B-ONE" with the hyphen inadvertently omitted.
A dismantled decommissioned B-1 being transported by flatbed truck

In late 1990 engine fires in two Lancers caused the grounding of the fleet. The cause was traced back to problems in the first-stage fan, the aircraft were placed on "limited alert"; in other words, they were grounded unless a nuclear war broke out. Following inspections and repairs they were returned to duty beginning on 6 February 1991. Due to the engine problems, the B-1B was effectively sidelined in the First Gulf War.

Originally designed strictly for nuclear war, the B-1's development as an effective conventional bomber was delayed until the 1990s. The collapse of the Soviet Union had brought the B-1's nuclear role into question, leading to President George H. W. Bush ordering a $3 billion conventional refit. By 1991, the B-1 had a fledgling conventional capability, forty of them able to drop the 500 pounds (230 kg) Mk-82 General Purpose (GP) bomb, although mostly from low altitude. Despite being cleared for this role, the problems with the engines precluded their use in Operation Desert Storm. B-1s were primarily reserved for strategic nuclear strike missions at this time, providing the role of airborne nuclear deterrent against the Soviet Union. The B-52 was more suited to the role of conventional warfare and it was used by coalition forces instead.

After the inactivation of Strategic Air Command (SAC) and the establishment of the Air Combat Command (ACC) in 1992, the B-1 developed a greater conventional weapons capability. Part of this development was the start-up of the U.S. Air Force Weapons School B-1 Division. In 1994, two additional B-1 bomb wings were also created in the Air National Guard, with former fighter wings in the Kansas Air National Guard and the Georgia Air National Guard converting to the aircraft. By the mid-1990s, the B-1 could employ GP weapons as well as various CBUs. By the end of the 1990s, with the advent of the "Block D" upgrade, the B1 boasted a full array of guided and unguided munitions. The B-1B no longer carries nuclear weapons; its nuclear capability was disabled by 1995 with the removal of nuclear arming and fuzing hardware

B1 Variants

B-1A

The B-1A was the original B-1 design with variable engine intakes and Mach 2.2 top speed. Four prototypes were built; no production units were manufactured.

B-1B

The B-1B is a revised B-1 design with reduced radar signature and a top speed of Mach 1.25. It was otherwise optimized for low-level penetration. A total of 100 B-1Bs were produced.

B-1R

The B-1R is a proposed upgrade of existing B-1B aircraft.The B1-R would be fitted with advanced radars, air-to-air missiles, and new Pratt & Whitney F119 engines. This variant would have a top speed of Mach 2.2, but with 20% less range.

Existing external hardpoints would be modified to allow multiple conventional weapons to be carried, increasing overall loadout. For air-to-air defense, an Active Electronically Scanned Array (AESA) radar would be added and some existing hardpoints modified to carry air-to-air missiles. If needed the B1-R could escape from unfavorable air-to-air encounters with its Mach 2+ speed. Few aircraft are currently capable of sustained speeds over Mach 2.

337th Bomb Squadron 1985-93
338th Combat Crew Training Squadron 1986-93
4018th Combat Crew Training Squadron 1985-86
319th Bomb Wing - Grand Forks AFB, North Dakota 1987-94
46th Bomb Squadron
366th Wing - Mountain Home AFB, Idaho 1997-2002

34th Bomb Squadron
384th Bomb Wing - McConnell AFB, Kansas 1987-94
28th Bomb Squadron
Air National Guard
116th Bomb Wing - Robins AFB. Georgia 1996-2002
128th Bomb Squadron
184th Bomb Wing - McConnell AFB, Kansas 1994-2002
127th Bomb Squadron

USAF Flight Test Center - Edwards AFB, California
412th Operations Group 1989-92
410th Flight Test Squadron
412th Test Wing 1992–present
419th Flight Test Squadron
6510th Test Wing 1974-89
6519th Flight Test Squadron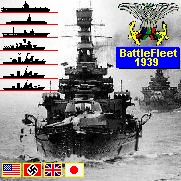 Turn-based WW2 naval game, extension to the classic Submarine game (Battleship game) where ships/planes/subs can move. Contains plenty of game missions, game campaigns and 40 ship, submarine, airplane ana port artillery types, with combat maps up to 96X96 large.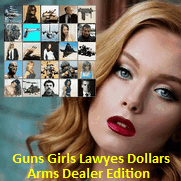 Tycoon Strategy Game - build your own world business empire as an arms dealer tycoon. Travel around the world, trade with more than 400 weapon systems, hire secretaries, bodyguards, lawyers, fighters and tanks, establish companies and search for criminals and hostages.