Battleship Game - WW2 Naval Strategy: the best choice among aircraft carrier games and submarine and battleship games.

Missions and Scenarios:
Pearl Harbor Game
Atlantic Game 1943
Sink Cruisers Game
Midway Game
Iwo Jima Game
US Marines Game
Luftwaffe Game Pacific
Torpedo Game Boats
Bismarck Game Pacific
Destroy RAF Game
Okinawa
Us Navy Submarine Game
Fleet Submarines Game
Kamikaze Game
U Boat Game
Singapore Game
Swordfish Hunt
Patrol Boats
Air Supremacy
Alert
Battleships Game
Java
Defense
Fleet Cruisers Game
Atlantic Island
Coral Sea Game
Iron Sea
Mykonos
Imperial Ocean
Long Convoy
Skagerrak
Target Los Angeles
West Pacific Game
Pacific War Game
Leyte Transport
Emperor Hirohito
Normandy Game
South Pacific Game
Destroy USAF Game
Submarine Games
US Navy Game
Free Hunt Doenitz Game
Free Hunt Spruance Game
Free Hunt Halsey Game
Imperial Navy I

USN WW2 ADMIRALS

Fleet Admiral Ernest J. King, USN (1878-1956) --
9th Chief of Naval Operations, 26 March 1942 - 15 December 1945
Ernest Joseph King was born in Lorain, Ohio, on 23 November 1878. He attended the U.S. Naval Academy beginning in 1897, including Spanish-American War service in USS San Francisco, and graduated in 1901. As a junior officer, King served in a variety of large and small ships, had instructor duty at the Naval Academy, performed engineering duties and was twice on flag staffs. He commanded the destroyer Terry (DD-25) and a torpedo flotilla during the "Teens". From 1915 through the First World War, he was assigned to the staff of Admiral Henry Mayo. Following that conflict and another tour at the Naval Academy, Captain King commanded a submarine flotilla and the New London, Connecticut, submarine base.
In August 1928, following flight training and further service at sea, King became Assistant Chief of the Bureau of Aeronautics. The next year, he moved into command of the Naval Air Station, Hampton Roads, Virginia, and, in 1930, became captain of the large aircraft carrier USS Lexington (CV-2). Promoted to Rear Admiral in 1933, he was made Chief of the Bureau of Aeronautics. During the later 1930s, he commanded the Battle Fleet's aircraft carriers. In early 1941, following service on the General Board and as commander of the Atlantic Patrol Force, King was appointed to lead the newly-recreated Atlantic Fleet through a period of steadily escalating tensions with Germany that led to undeclared war later in the year.
The Pearl Harbor disaster brought Admiral King back to Washington, D.C., as Commander in Chief, U.S. Fleet in December 1941. He also became Chief of Naval Operations in March 1942, holding both positions through the rest of World War II, in which he guided the Navy's plans and global operations. As a member of the Joint Chiefs of Staff, he was instrumental in obtaining sufficient resources to begin and sustain offensive operations against Japan despite a grand strategy of directing the bulk of America's power into the Atlantic and European theaters.
King was promoted to the new rank of Fleet Admiral in December 1944. A year later, with the Second World War won on all fronts, he left his wartime offices, though retaining an advisory role. After several years of ill-health, Fleet Admiral King died on 25 June 1956.
USS King (DLG-10, later DDG-41) was named in honor of Fleet Admiral King.
Fleet Admiral Chester W. Nimitz, USN, (1885-1966).
Chief of Naval Operations, 15 December 1945 - 15 December 1947
Chester William Nimitz was born in Fredericksburg, Texas, on 24 February 1885. Appointed to the U.S. Naval Academy in 1901 and graduated in 1905, he then spent four years with the Asiatic Fleet. During that time he commanded the small gunboat Panay and the destroyer Decatur (DD-5). In 1909-13, after his return to the United States, Lieutenant Nimitz was assigned to submarine duty, gaining a reputation as an expert in the field of undersea warfare. He also earned a Silver Lifesaving Medal for rescuing a sailor who fell overboard. Nimitz was next sent to Germany to study diesel engine technology. He put that knowledge to work during 1913-17 supervising the construction and installation of diesel engines in the oiler Maumee (AO-2) and serving as her Chief Engineer.
After promotion to Lieutenant Commander, Nimitz returned to the Submarine Force. Following a year as Executive Officer of the battleship South Carolina (BB-26), in 1920 he went to Pearl Harbor to build the submarine base there. Next assigned to the Naval War College, his studies of a possible Pacific Ocean war's logistics would become extremely relevant two decades later. In 1923, Commander Nimitz became aide to Commander Battle Force and later to Commander in Chief, U.S. Fleet. Later in the decade, he established the NROTC unit at the University of California at Berkeley. In 1929, now holding the rank of Captain, he began two years as Commander, Submarine Division 20, followed by two more years in charge of reserve destroyers at San Diego, California. He then took the heavy cruiser Augusta (CA-31) to the Orient, where, under his command, she was flagship of the Asiatic Fleet in 1933-35. Three years' duty at the Bureau of Navigation in Washington, D.C., ended in 1938 with his promotion to Rear Admiral.
As a flag officer, Nimitz commanded Cruiser Division Two and Battleship Division One until he became Chief of the Bureau of Navigation in June 1939. He held that post during the difficult years leading up to U.S. entry into World War II. In the wake of the destructive 7 December 1941 Japanese attack on Pearl Harbor, Nimitz was ordered to take over the Pacific Fleet. With the rank of Admiral, and Fleet Admiral after December 1944, he commanded American forces during their long advance across the Pacific to full victory in August 1945.
Fleet Admiral Nimitz became Chief of Naval Operations in December 1945. On his watch, the Navy endured a massive postwar downsizing and began to find its place in the peacetime national defense establishment. He left office in December 1947, taking residence in California. As a Fleet Admiral, he technically remained on active duty, and in 1949-52, served at the United Nations. Fleet Admiral Chester W. Nimitz died at his home on Yerba Buena Island, California, on 20 February 1966.
The aircraft carrier USS Nimitz (CVN-68), 1975-____, is named in honor of Fleet Admiral Nimitz.
Fleet Admiral William F. Halsey, Jr. USN, (1882-1959)
William Frederick Halsey, Jr., was born in Elizabeth, New Jersey on 30 October 1882, the son of Master William F. Halsey, USN. He graduated from the U.S. Naval Academy in 1904 and spent his early service years in battleships and torpedo craft. The latter became a speciality -- he commanded the First Group of the Atlantic Fleet's Torpedo Flotilla in 1912-13 and several torpedo boats and destroyers during the 'teens and 'twenties. Lieutenant Commander Halsey's First World War service, including command of USS Shaw (Destroyer # 68) in 1918, was sufficiently distinctive to earn a Navy Cross.
In 1922-25, Halsey served as Naval Attache in Berlin, Germany and commanded USS Dale (DD-290) during a European cruise. During 1930-32, Captain Halsey led two destroyer squadrons. He studied at the Naval War College in the mid-1930s and also received instruction as a Naval Aviation Observer. He then commanded the aircraft carrier Saratoga and the Naval Air Station at Pensacola, Florida. Halsey was promoted to Rear Admiral in 1938, commanding Carrier Divisions for the next three years, and, as a Vice Admiral, also serving as Commander Aircraft Battle Force.
Vice Admiral Halsey was at sea in his flagship, USS Enterprise, when Japan attacked the U.S. Pacific Fleet at Pearl Harbor on 7 December 1941. During the first six months of the war, his carrier task force took part in raids on enemy-held islands and in the Doolittle raid on Japan. Beached by illness just before the June 1942 Battle of Midway, he took command in the South Pacific in mid-October 1942, at a critical stage of the Guadalcanal Campaign. After Guadalcanal was secured in February 1943, Admiral Halsey's forces spent the rest of the year battling up the Solomons Chain to Bougainville, then isolated the Japanese fortress at Rabaul by capturing positions in the Bismarcks and Admiralties.
Admiral Halsey left the South Pacific in May 1944, as the war surged toward the Philippines and Japan. During September 1944 - January 1945, he led the Third Fleet during campaigns to take the Palaus, Leyte and Luzon, on many raids on Japanese bases, and during the Battle of Leyte Gulf. He returned to the combat zone in late May 1945 to command the Third Fleet through the end of the Pacific War and was present when Japan formally surrendered on the deck of his flagship, USS Missouri, on 2 September 1945. Promoted to the rank of Fleet Admiral in December 1945, Halsey retired from active duty in March 1947. Fleet Admiral William F. Halsey died on 20 August 1959.
The guided missile frigate (later guided missile cruiser) USS Halsey (DLG-23, later CG-23), 1963-1994, was named in honor of Fleet Admiral Halsey.
Admiral Raymond Ames Spruance, USN, (1886-1969)
Raymond A. Spruance was born in Baltimore, Maryland, on 3 July 1886. He graduated from the U.S. Naval Academy in 1906 and received further education in electrical engineering a few years later. His seagoing career was extensive, including command of five destroyers and the battleship Mississippi. Spruance also held several engineering, intelligence, staff and Naval War College positions up to the 1940s. In 1940-41, he was in command of the Tenth Naval District and Caribbena Sea Frontier.
In the first months of World War II in the Pacific, Rear Admiral Spruance commanded a cruiser division. He led Task Force 16, with two aircraft carriers, during the Battle of Midway in early June. His decisions during that action were important to its outcome, which changed the course of the war with Japan. After the Midway battle, he became Chief of Staff to the Commander in Chief, U.S. Pacific Fleet and Pacific Ocean Areas and later was Deputy Commander in Chief. In mid-1943, he was given command of the Central Pacific Force, which became the Fifth Fleet in April 1944. While holding that command in 1943-45, with USS Indianapolis (CA-35) as his usual flagship, Spruance directed the campaigns that captured the Gilberts, Marshalls, Marianas, Iwo Jima and Okinawa and defeated the Japanese fleet in the June 1944 Battle of Philippine Sea.
Admiral Spruance held command of the Pacific Fleet in late 1945 and early 1946. He then served as President of the Naval War College until retiring from the Navy in July 1948. In 1952-55, he was Ambassador to the Philippines. Admiral Raymond A. Spruance died at Pebble Beach, California, on 13 December 1969.
USS Spruance (DD-963) was named in his honor.
Admiral Harold R. Stark, USN (1880-1972) --
8th Chief of Naval Operations, 1 August 1939 - 26 March 1942
Harold Rainsford Stark was born in Wilkes-Barre, Pennsylvania, on 12 November 1880. He was appointed to the U.S. Naval Academy in 1899 and graduated with the Class of 1903. In 1907-09, he served in the battleship Minnesota before and during the Atlantic Fleet's epic cruise around the World. Subsequently, Stark had extensive duty in torpedo boats and destroyers, including command of the Asiatic Fleet's Torpedo Flotilla in 1917, when these old and small destroyers steamed from the Philippines to the Mediterranean to join in World War I operations. Commander Stark served on the staff of Commander, U.S. Naval Forces operating in European Waters from November 1917 to January 1919.
Following the First World War, Stark was Executive Officer of the battleships North Dakota and West Virginia, attended the Naval War College, commanded the ammunition ship Nitro and served in Naval Ordance positions. During the later 1920s and into the mid-1930s, in the rank of Captain, he was successively Chief of Staff to Commander, Destroyer Squadrons Battle Fleet, Aide to the Secretary of the Navy, and Commanding Officer of USS West Virginia. From 1934 to 1937, Rear Admiral Stark was Chief of the Bureau of Ordnance. He then served at sea as Commander Cruiser Division THREE and Commander, Cruisers, Battle Force.
In August 1939, Stark became Chief of Naval Operations, with the rank of Admiral. In that position, he oversaw the great expansion of the Navy during 1940-41, its involvement in an undeclared war against German submarines in the Atlantic during the latter part of 1941 and the combat operations against Japan and the European Axis Powers that began in December 1941. In March 1942, Stark was relieved as CNO by Admiral Ernest J. King. He went to England the next month to become Commander, U.S. Forces in Europe.
From his London Headquarters, Admiral Stark directed the Naval part of the great buildup in England and U.S. Naval operations and training activities on the European side of the Atlantic. He received the additional title of Commander, TWELFTH Fleet, in October 1943 and supervised U.S. Navy participation in the invasion of Normandy in June 1944. Admiral Stark's diplomatic talents were much in evidence as he built and maintained close relations with British civilian and Naval leaders, and with the leaders of other Allied powers. From August 1945 until he left active duty in April 1946, he served in Washington, D.C., and made his home there after retirement. Admiral Harold R. Stark died on 21 August 1972.
USS Stark (FFG-31) was named in honor of Admiral Stark.
Admiral John L. Hall, Jr., USN (Retired), (1891-1978)
John Lesslie Hall, Jr., was born in Williamsburg, Virginia, on 11 April 1891. He entered the U.S. Naval Academy in 1909, excelled in athletics, and graduated in June 1913. As a junior officer he served in several ships, among them the battleships North Dakota and Utah. During World War I Lieutenant Hall trained engineering personnel on the old battleship Illinois and was an engineer officer on the new destroyer Philip. During the years immediately following World War I, he had sea duty, mainly in destroyers, and served ashore as a Naval Academy instructor.
From the mid-1920s until 1934, Lieutenant Commander Hall was an Aide to the Naval District commandant at Charleston, South Carolina, was Executive Officer of the submarine tender Camden, commanded the destroyer Childs, spent three years with the Naval Academy's physical training and athletics programs, and was Navigator of the training ship Wyoming. Promoted to Commander in 1934, he went to the Far East to serve in the heavy cruiser Augusta and, while with the Asiatic Fleet, commanded the gunboat Asheville and a destroyer division. During the later 1930s Commander Hall was at the Naval War College, initially as a student, then as a member of that institution's staff. In July 1940 he achieved the rank of Captain and was given command of the old battleship Arkansas. This was followed by staff duty with elements of the Atlantic Fleet.
In mid-1942 John L. Hall was given a temporary appointment as Rear Admiral and during the invasion of Morocco that fall was Chief of Staff to the operation's Naval commander. This was followed by command of the Naval forces and facilities in that region. Holding amphibious force commands from February 1943 onwards, Rear Admiral Hall was in charge of important components of the invasions of Sicily in July of that year and of the Italian mainland in September. He was sent to England in November to participate in preparations for the invasion of France and, in the June 1944 Normandy landings, commanded the amphibious assault on "Omaha" Beach. Transferred to the Pacific Fleet's Amphibious Forces in October, Hall participated in the invasion of Okinawa in the spring of 1945.
In October 1945 he became Commander Amphibious Forces, Pacific Fleet, receiving the rank of Vice Admiral a few months later. Following service as Commandant, Fourteenth Naval District, and Commander Hawaiian Sea Frontier, in 1948 he became Commandant of the Armed Forces Staff College. Vice Admiral Hall's final assignment was as Commander Western Sea Frontier and Commander Pacific Reserve Fleet from August 1951 until his retirement at the beginning of May 1953. Upon leaving active duty, he was advanced to the rank of Admiral on the basis of a combat award. John L. Hall, Jr., died at Scottsdale, Arizona, on 6 March 1978.
The guided missile frigate USS John L. Hall (FFG-32), commissioned in 1982, is named in honor of Admiral Hall.
General James H. Doolittle, USAF, (1896-1993)
James Harold Doolittle was born in Alameda, California, on 14 December 1896. After graduating from high school in Los Angeles, he received his higher education at the Los Angeles Junior College and the University of California. He enlisted in the Army's Signal Corps Reserve in October 1917, received flight training and was commissioned in March 1918. During the First World War, Lieutenant Doolittle instructed Air Corps students in aerial gunnery and tactics.
During the 1920s, Doolittle's military aviation achievements made him famous. He made a record-breaking trans-continental flight in September 1922; won the Schneider, Bendix and Thompson air racing trophies; and played an important role in the development of instrument flying. In addition to flying exploits, in mid-decade he obtained Master of Science and Doctor of Science degrees from the Massachusetts Institute of Technology.
Doolittle left Army Air Corps active service in 1930, though he remained active as a Reserve officer. Working in private industry, he was instrumental in improving aviation fuels and became the president of the Institute of Aeronautical Science in 1940. In July of that year, he returned to active duty with the Air Corps, subsequently working to convert the automobile industry to military production. As a Lieutenant Colonel, he planned and executed the daring 18 April 1942 air raid on Japan, one of the most dramatic incidents of the first months of the Pacific War. For this exploit, he was awarded the Medal of Honor.
Promoted to the rank of Brigadier General after the Japan raid, and later to Lieutenant General, Doolittle commanded the Twelfh and Fifteenth Air Forces in the North African and Mediterranean Theaters in 1942-43. During 1944-45, he led the Eighth Air Force in both the European and Pacific Theaters. He returned to private industry following World War II and remained an prominent figure in the aeronautics field. In 1985, he received four-star rank on the Air Force Retired List. General James H. Doolittle died in 1993.
Rear Admiral Husband Edward Kimmel, USN, (1882-1958)
Husband E. Kimmel was born in Henderson, Kentucky, on 26 February 1882 and graduated from the U.S. Naval Academy in 1904. Before reaching flag rank, he served in several battleships, commanded two destroyer divisions, a destroyer squadron and USS New York (BB-34). He also held a number of important positions on flag staffs and in the Navy Department, and completed the senior course at the Naval War College.
After promotion to Rear Admiral in 1937, he commanded Cruiser Division Seven on a diplomatic cruise to South America and then became Commander Cruisers, Battle Force in 1939. In February 1941 he became Commander in Chief, U.S. Fleet and Pacific Fleet, with the temporary rank of Admiral. Operating from the advanced base at Pearl Harbor, Kimmel led his fleet during the months of vigorous training that preceded the outbreak of the Pacific War. Relieved of his fleet command in mid-December 1941, following the the Japanese surprise attack on Pearl Harbor, Kimmel reverted to the rank of Rear Admiral and retired in March 1942. Rear Admiral Kimmel died at Groton, Connecticut, on 14 May 1958.


US WW2 Order Of Battle NAVY

CL Trenton
Cruiser Division 3
CL Richmond
Cruiser Division 3
CL Concord
Cruiser Division 3 TF14
Cruiser Division 9 H. Fairfax Leary
Cruisers, Battle Force

CL Phoenix
Cruiser Division 9
CL Honolulu
Cruiser Division 9
Slightly damaged in Pearl Harbor attack
CL St.Louis

Cruiser Division 9
CL Helena
Cruiser Division 9
Moderately damaged in Pearl Harbor attack
CL Boise
Cebu City Cruiser Division 9 Task Force 5 Boise was assigned to Pacific Fleet but had just escorted a convoy to the PI. She was "borrowed" by Hart when it appeared that war was imminent.
Destroyers, Battle Force
Milo F. Draemel
Battle Force

Destroyer Division 50
San Diego Destroyers, Battle Force


DD Rathburne

Destroyer Division 50
DD Talbot
Destroyer Division 50
DD Waters
Destroyer Division 50
Destroyer Flotilla 1 Robert A. Theobald
Destroyers, Battle Force
CL Raleigh
Destroyer Flotilla 1


Pacific Fleet

Cruisers, Scouting Force John H. Newton
Scouting Force
Cruiser Division 4 John H. Newton
Cruisers, Scouting Force


CA Indianapolis Wilson Brown Jr
Cruiser Division 4
TF3
CA Salt Lake City
Cruiser Division 4 TF8
CA Chicago
Cruiser Division 4 TF12
CA Pensacola
Cruiser Division 4 Pensacola Convoy
Cruiser Division 5 Raymond A. Spruance
Cruisers, Scouting Force
CA Northampton Raymond A. Spruance
Cruiser Division 5
TF8
CA Chester
Cruiser Division 5 TF8
CA Portland

Cruiser Division 5 TF12
CA Louisville

Cruiser Division 5 Louisville Convoy

Cruiser Division 6 Frank J. Fletcher
Cruisers, Scouting Force

CA New Orleans
Pearl Harbor Cruiser Division 6


CA San Francisco
Pearl Harbor Cruiser Division 6

CA Minneapolis

Cruiser Division 6 TF1

CA Astoria

Cruiser Division 6 TF12
Aircraft, Scouting Force Patrick L. Bellinger
Scouting Force
Redesignated Patrol Aircraft, Pacific Fleet 1942-5-1. Deactivated 1942-9-1.
Patrol Wing 1
Kaneohe Aircraft, Scouting Force


VP-11

Submarine Squadron 4

Submarine Division 41
North Island Submarine Squadron 4

SS S-18

Submarine Division 41
SS S-23
Submarine Division 41
SS S-27
Mare Island
Submarine Division 41
SS S-28
Mare Island Submarine Division 41
SS S-34
Submarine Division 41
SS S-35
Submarine Division 41
Submarine Division 42
Submarine Squadron 4
SS Narwhal
Submarine Division 42
SS Argonaut
off Midway Submarine Division 42
SS Nautilus
Mare Island Submarine Division 42
SS Cachalot
Submarine Division 42
SS Dolphin
Submarine Division 42
SS Cuttlefish
Mare Island Submarine Division 42
Submarine Division 43
north of Maui Submarine Squadron 4
SS Plunger
Submarine Division 43
SS Pollack
Submarine Division 43
SS Pompano
Submarine Division 43
Submarine Squadron 6
Submarines, Scouting Force
AS Pelias



SS Tautog
Submarine Division 61
SS Thresher
between Oahu and Moloka Submarine Division 61
SS Triton
near Johnston Island Submarine Division 61
SS Trout
off Wake Submarine Division 61
SS Tuna
Mare Island Submarine Division 61
Submarine Division 62
Submarine Squadron 6
SS Gar
en route San Diego from Panama Canal Submarine Division 62


SS Grayling
en route San Diego from Panama Canal Submarine Division 62

SS Gudgeon
off Lahaina Submarine Division 62

Task Force 1
Frank J. Fletcher

Scouting Force
Task Force 3 Wilson Brown Jr off Johnston Island
Scouting Force
Task Force 12 John H. Newton en route to Midway
Scouting Force
Louisville Convoy
near Santa Cruz Islands
Scouting Force
AP President Coolidge

United States Army
Louisville Convoy

AP Hugh L. Scott
Destroyer Division 82


Size:7.6Mb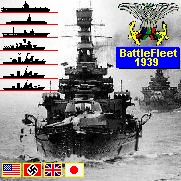 Turn-based WW2 naval game, extension to the classic Submarine game (Battleship game) where ships/planes/subs can move. Contains plenty of game missions, game campaigns and 40 ship, submarine, airplane ana port artillery types, with combat maps up to 96X96 large.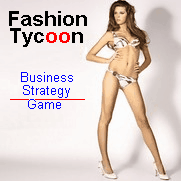 .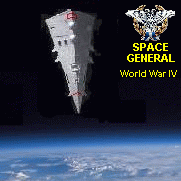 Turn-based space strategy game represents World War 4 conflict on tactical level.
The user-friendly game engine allows more than 60 unit types, including planet battleships, galaxy cruisers, death-stars, stealth units, star destroyers, air-space interceptors, explorers, planet artillery and radars.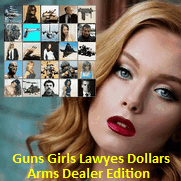 Tycoon Strategy Game - build your own world business empire as an arms dealer tycoon. Travel around the world, trade with more than 400 weapon systems, hire secretaries, bodyguards, lawyers, fighters and tanks, establish companies and search for criminals and hostages.

US WW2 Order Of Battle

Under the U.S. Constitution, the President of the United States is the Commander-in-Chief of all military forces. Roosevelt exercised this power through the Joint Chiefs of Staff, who were the senior officers of their respective services.
United States Navy
Harold R. Stark
Joint Chiefs of Staff

Stark was Chief of Naval Operations. This was initially distinct from Commander, U.S. Fleet, who was Kimmel. The offices were merged under King later in the war.
Pacific Fleet Husband E. Kimmel Pearl Harbor United States Navy

Kimmel was officially Commander, U.S. Fleet, but had effective command only over the Pacific Fleet. This confused command arrangement was resolved by making King both Chief of Naval Operations and Commander, U.S. Fleet, and making Nimitz Commander, Pacific Fleet.
Battle Force
William S. Pye
Pacific Fleet


Battleships, Battle Force
Walter S. Anderson
Battle Force

Redesignated Battleships, Pacific Fleet 1942-4-10
Battleship Division 1

Battleships, Battle Force


BB Arizona

Battleship Division 1

Destroyed during the Pearl Harbor attack along with Commander, BatDiv1
BB Pennsylvania

Battleship Division 1
Slightly damaged during the Pearl Harbor attack
BB Nevada

Battleship Division 1
Badly damaged during the Pearl Harbor attack
Battleship Division 2 David W. Bagley
Battleships, Battle Force

BB California David W. Bagley Pearl Harbor Battleship Division 2

Badly damaged during the Pearl Harbor attack
BB Oklahoma

Battleship Division 2
Destroyed during the Pearl Harbor attack
BB Tennessee

Battleship Division 2
Moderately damaged during the Pearl Harbor attack
Battleship Division 4 Anderson, Walter S.

Battleships, Battle Force

BB West Virginia

Battleship Division 4

Badly damaged during the Pearl Harbor attack
BB Maryland

Battleship Division 4
Slightly damaged during the Pearl Harbor attack
BB Colorado
Bremerton
Battleship Division 4
Undergoing refit
Aircraft, Battle Force
William F. Halsey Jr.

Battle Force
Redesignated Carriers, Pacific Fleet 1942-4-10
Carrier Division 1 Aubrey W. Fitch
Aircraft, Battle Force


CV Saratoga Aubrey W. Fitch Just entering San Diego Bay
Carrier Division 1
TF14
VF-3: 10 F4F Wildcat
VB-3 and VS-3: 46 SBD Dauntless
VT-3: 12 TBD Devastator
CV Lexington John H. Newton
Carrier Division 1 TF12
VF-2: 16 F2A Buffalo
VB-2 and VS-2: 32 SBD Dauntless
VT-2: 14 TBD Devastator
18 SB2U Vindicator
The Vindicators (flown by Marines) were intended for the garrison of Midway
Carrier Division 2 William F. Halsey Jr.
Aircraft, Battle Force

CV Enterprise William F. Halsey Jr. Returning to Oahu from Wake
Carrier Division 2
TF8
VF-6: 19 F4F Wildcat
VB-6 and VS-6: 38 SBD Dauntless
VT-6: 22 TBD Devastator
North Island NAS

San Diego Aircraft, Battle Force
8 F2A3 Buffalo
10 F3F2
4 F4F3 Wildcat
4 J2F5 Duck
4 OS2U Kingfisher
17 SBD3 Dauntless
6 TBD Devastator
Alameda NAS

Alameda
Aircraft, Battle Force
9 PBY Catalina
9 SOC Seagull
Cruisers, Battle Force
H. Fairfax Leary
Battle Force

Cruiser Division 3 Bidwell
Panama Cruisers, Battle Force
Southeast Pacific Force