Pacific War Battleship Game
Battleship Tirpitz
List of German Navy Ships WW2
Graf Zeppelin
Battleships Tirpitz, Scharnhorst
Admiral Graf Spee
U-Boats Types 1, 2A, 2B, 2C, 2D
Kriegsmarine Submarines Types U-Flak, 7A, 7B, 7C, 7C/41, 7C/42, 7D, 7F
Kriegsmarine Submarines: U-Boats
Type 9A, 9B, 9C, 9C/40, 9D, 14
Submarines: Type XXI , Type XXIII
Grand Admiral Karl Donitz, Erich Raeder
BATTLESHIP GAME

World War 2 Edition



Battleship Game
World War 2
( Size: 7 MB )


www.battle-fleet.com
Battleship Game - WW2 Naval Strategy: the best choice among aircraft carrier games and submarine games.

Missions and Scenarios:
Pearl Harbor Game
Atlantic Game 1943
Sink Cruisers Game
Midway Game
Iwo Jima Game
US Marines Game
Luftwaffe Game Pacific
Torpedo Game Boats
Bismarck Game Pacific
Destroy RAF Game
Okinawa
Us Navy Submarine Game
Fleet Submarines Game
Kamikaze Game
U Boat Game
Singapore Game
Swordfish Hunt
Patrol Boats
Air Supremacy
Alert
Battleships Game
Java
Defense
Fleet Cruisers Game
Atlantic Island
Coral Sea Game
Iron Sea
Mykonos
Imperial Ocean
Long Convoy
Skagerrak
Target Los Angeles
West Pacific Game
Pacific War Game
Leyte Transport
Emperor Hirohito
Normandy Game
South Pacific Game
Destroy USAF Game
Submarine Games
US Navy Game
Free Hunt Doenitz Game
Free Hunt Spruance Game
Free Hunt Halsey Game
Imperial Navy I
Royal Navy Game
Free Hunt Pearl Harbor Games
Midway II
Kriegsmarine I
Brisbane Convoy
Clear West Coast
Fall Of Australia
Battle For Leyte
Conquer Of Japan
HMAS Perth
Road To Okinawa
Orange Ports
Emperor Defense
Prince Of Wales
San Bernardino
Pacific Race
Heavy Duty
Tokio Express
Operation Sidney
Bomber Operation
Conquer Of Italy
Heavy Cruiser Game
Frigate Hunt
Santa Cruz
Lamansh Game
Azores Transport
Norway Convoy
Invasion
Grossadmiral
Norway Ports
Drang Nach Ost
Convoy Pk30
Ciano Defense
Sir John Tovey
Free Hunt Andrews
Germans On Pacific
Silent Hunt
Antigua
Return To Midway
Kriegsmarine Game II
Royal Air Force Game
F. Hunt Lancaster
Jamamoto Game
Free Hunt USN
Free Hunt Japan
Free Hunt RAAF
Free Hunt U Boat Game
Free Hunt Aircraft Carriers Game
Free Hunt Hawaii
Free Hunt Yamato Game
Free Hunt Iwo Jima Game
Free Hunt Pacific Game
Free Hunt Torpedos
Free Hunt Convoy
Free Hunt Germany
Free Hunt Germany II
Free Hunt Italy
Free Hunt Malaya
Free Hunt Subs Game
Free Hunt B-29 Game
Free Hunt USN 1944
Devil Island
Dragoon Carriers

Battleship Scharnhorst (1939-1943)
Battleship Scharnhorst, a 31,100-ton Gneisenau class battleship, was built at Wilhelmshaven, Germany. Launched in October 1936 under the Hitler regime's massive rearmament program, she was commissioned in January 1939. After initial service, in mid-1939 she was modified, with a new mainmast located further aft and a "clipper bow" to improve her seakeeping. However, her relatively low freeboard ensured that she was always very "wet" when at sea.
War began before Scharnhorst's modification work was completed. Her first wartime operation was a sweep into the Iceland-Faroes passage in late November 1939, in which the British armed merchant cruiser Rawalpindi was sunk. In the spring of 1940 the battleship and her sister, Gneisenau, covered the conquest of Norway. They engaged the British battlecruiser Renown on 9 April 1940 and sank the carrier HMS Glorious and two destroyers on 8 June. In the latter action, Scharnhorst was torpedoed. She was further damaged by a bomb a few days later and was under repair for most of the rest of 1940.
From 22 January until 22 March 1941 Scharnhorst and Gneisenau operated in the Atlantic, sinking several ships and severely threating British seaborne supply lines. While at Brest, France, following this operation, the German ships were the targets of repeated air attacks. The resulting damage kept them non-operational into late 1941, when it was decided to concentrate German surface naval power in the Norwegian theater. Since it was too risky to attempt the redeployment via the North Atlantic, on 11-13 February 1942 the two battleships and heavy cruiser Prinz Eugen made a daring "dash" through the English Channel to reach Germany. Caught off guard, the British were unable to stop the ships with air and surface attacks, though both Scharnhorst and Gneisenau were damaged by mines during the latter part of the voyage.
Repair work, a grounding and her always troublesome steam powerplant kept Scharnhorst out of action until March 1943, when she went to northern Norway to join the battleship Tirpitz and other German ships threatening the convoy route to the USSR. Training exercises over the next several months climaxed in a bombardment of Spitzbergen on 8 September 1943.

| | |
| --- | --- |
| www.tankopoly.com CIA / KGB intelligence game. Run your own operation game. Travel around the world and set up espionage game, trade with state secrets, weapon systems, spy codes, WMD, hire secretaries, agents, lawyers and soldiers, establish secret agent stations, cells and bases and search for criminals and politicians. Involve in agent game. Game contains more than 40 missions including Nuclear Game, Cold War Game, Secret Agent, CIA Games, USAF, Prime Minister, RAF, Bin Laden, Sadam, KGB, Operations Iran… | |

On Christmas day 1943, Scharnhorst and several destroyers put to sea to attack a convoy northwest of Norway. Unfortunately for the Germans, their orders were decoded by the British, who sent a superior force to intercept. The Royal Navy cruisers Belfast, Norfolk and Sheffield effectively kept Scharnhorst away from the convoy until the reinforcements arrived. Realizing the futility of their mission, the Germans attempted to return to their base, but Scharnhorst was cut off by the British battleship Duke of York and her escorting cruisers and destroyers. In a three-hour battle in the frigid Arctic seas, the German battleship was battered by gunfire and sunk by torpedoes. There were 36 survivors of her crew of some 1968 men. Scharnhorst's wreck was located and photographed by a Norwegian Navy underwater exploration group in the year 2000
Battleship Scharnhorst Operational History

Scharnhorst's first wartime operation was a sortie into the Iceland-Faroes passage, which lasted six days from 21-27 November 1939, with Gneisenau in which she sank the British Armed Merchant Cruiser HMS Rawalpindi, although her victim fought a tough defensive battle.[8] The Rawalpindi's Captain, Edward Coverley Kennedy (father of naval Historian Ludovic Kennedy[9]), had been notified at around 15:30 hrs that a large warship had been sighted. Kennedy identified it as the Deutschland. Sighting another large ship, Kennedy thought it was a British Heavy Cruiser, and hoped it would be Rawalpindi's savior. He therefore ignored the warning shots fired by Scharnhorst. Unfortunately the ship sighted was Gneisenau, and Kennedy found himself surrounded. The ensuing battle lasted just 15 minutes. Scharnhorst eventually sank the ship, killing 238 of the crew, including Kennedy. The German squadron stopped to rescue 38 survivors from the freezing seas. The German commanders on both Gneisenau and Scharnhorst commented on the bravery of the Captain and his crew.[10]


Battleship Scharnhorst Operation Weserubung

In the spring of 1940, Scharnhorst and Gneisenau covered the invasion of Norway. They engaged the British battlecruiser HMS Renown on 9 April 1940, with inconclusive results.

As a sideline to Operation Juno, Scharnhorst and Gneisenau sank the British aircraft carrier HMS Glorious and her escorting destroyers Acasta and Ardent on 8 June at around 64 degrees N off Norway. Scharnhorst's salvos hit Glorious at 16:32, before her torpedo-bombers could be launched.[11] Scharnhorst's second salvo, at 16:38, struck Glorious at the extreme range of 24,000m (26,300yd), one of the longest range hits ever recorded. A Gneisenau salvo subsequently hit the bridge. The destroyers had started to lay smoke to protect Glorious and themselves. Ardent and Acasta made continual attempts to launch torpedoes at the German ships. At about 17:39, Scharnhorst was hit by one of four torpedoes launched by Acasta.[12] Fifty sailors were killed, 2500 tons of water flooded into her and her aft turret was put out of action. Ardent was sunk at around 17:20 having made seven attacks with torpedoes.

Admiral Wilhelm Marschall, aboard his flagship Gneisenau ordered Scharnhorst to cease fire and wasting ammunition on Glorious. At this point Gneisenau was 4,000 metres closer to Glorious than Scharnhorst.[13] Glorious sank shortly after 18:30. Scharnhorst in company with Gneisenau made for Trondheim for repairs, due to their exposed position they were not able to stop to rescue survivors of any of the ships. On the 13 June Fleet Air Arm Blackburn Skua bombers from Ark Royal attacked Scharnhorst in harbour; only a single bomb struck her.

It was not until 23 June that she was able to reach Kiel and a dry dock. She remained there under repair for most of the rest of 1940. In late December 1940, Scharnhorst and Gneisenau attempted to pass through the British blockade into the north Atlantic shipping lanes, but turned back when Gneisenau was damaged by heavy seas.

As a result of the action, between 1, 474 and 1, 530 British sailors were killed.[13]


Battleship Scharnhorst Atlantic Breakout

From 22 January until 22 March 1941, Scharnhorst and Gneisenau successfully "broke out" into the Atlantic shipping lanes, the only time the ship was to do so. Under the command of Admiral Günther Lütjens, on 3 February they broke through the Denmark Strait and the next day reached southern Greenland. Convoy HX-106 was attacked on 8 February, but the attack was broken off when the Royal Navy battleship HMS Ramillies was sighted. Twelve days later, on 22 February, four Allied merchant ships were sighted and sunk east of Newfoundland. By operating in a region of the Atlantic where British air cover was weak to non-existent, the German ships managed to elude the Royal Navy and between the 7th and 9th of March they attacked convoy SL-67, only breaking off the attack when the battleship HMS Malaya was sighted. An unescorted convoy of empty and returning tankers was attacked south-east of Newfoundland on 15 March, and the next day another mixed convoy was detected and attacked with the sinking of 13 ships, four by the Scharnhorst. This was the last engagement before the battlecruisers entered the French port of Brest on 22 March. The Scharnhorst sank eight ships with total tonnage of 49,300 out of the squadron's total of 22 ships with a combined tonnage of 115,600.[14] The Operation lasted exactly two months, and the journey of 17,800 nautical miles (33,000 km) in 59 days was a record for German capital ships.[15]

The next few months would see RAF Bomber Command attack the ship while berthed. The most successful raid was carried out on 24 July 1941 in which Scharnhorst was struck by armour-piercing bombs that caused some flooding, along with an 8° list to starboard. The damage took four months to repair.[16]


Battleship Scharnhorst The Channel Dash

RAF reconnaissance photograph of Scharnhorst at Brest, France, prior to Cerberus. The arrow points out Scharnhorst

Whilst in Brest, the German ships were the target of repeated, but poorly organised and somewhat hasty air attacks. In July 1941 the Scharnhorst sailed to the port of La Rochelle to the south of Brest. Having been alerted to the sailing via aerial reconnaissance and the French Resistance, the Allies were concerned that the Scharnhorst was about to commence raiding. They therefore mounted a raid of 15 Handley Page Halifax bombers from RAF Stanton Harcourt. The resulting bomb damage was serious enough to cause a large amount of flooding. This forced the Scharnhorst to return once more to Brest for repairs. The resulting damage from this and other raids, together with the troubles with the defective boiler superheater tubes, kept Scharnhorst non-operational into late 1941, when it was decided to send the two battlecruisers and the heavy cruiser Prinz Eugen back to Germany. Since it was too risky to attempt this via the North Atlantic, on 11 February–13 February 1942, the three ships, escorted by dozens of minesweepers and other small craft, made a daring dash — the "Channel Dash" — through the English Channel, called Operation Cerberus, to reach Germany.[17] Caught off guard and under heavy German radar jamming, the British were unable to stop the ships with air and surface attacks, though both Scharnhorst and Gneisenau suffered mine damage; Scharnhorst hitting two mines off Flushing and Ameland and Gneisenau one mine off Terschelling.


Battleship Scharnhorst Operation Zitronella

Repair work and grounding kept Scharnhorst out of action until March 1943, when she went to northern Norway to join the battleship Tirpitz and other German ships threatening the Arctic convoys' route to the Soviet Union. Training exercises over the next several months climaxed in a bombardment of Spitsbergen on 8 September 1943, together with the Tirpitz.


Battleship Scharnhorst Operation Ostfront

On Christmas Day 1943, Scharnhorst and several destroyers, under the command of Konteradmiral (Rear Admiral) Erich Bey, put to sea with the purpose of attacking the Russia-bound Arctic convoys JW 55B and RA 55A north of Norway. Unfortunately for the Germans, their orders had been decoded by the British codebreakers and the Admiralty were able to direct their forces to intercept. The next day, in heavy weather and unable to locate the convoy, Bey detached the destroyers and sent them south, leaving Scharnhorst alone. Less than two hours later, the ship encountered the convoy's escort force of the cruisers HMS Belfast, Norfolk, and Sheffield. Belfast had picked up Scharnhorst at 08:40 and 35,000 yards (32,000 m) using her Type 273 radar and by 09:41, Sheffield had made visual contact. Under cover of snow, the British cruisers opened fire. Belfast attempted to illuminate Scharnhorst with starshell, but was unsuccessful. Norfolk, however, opened fire using her radar to spot the fall of shot and scored two hits. One of these demolished Scharnhorst's main radar aerial, disabling the set and leaving her unable to return accurate fire in low visibility. Norfolk suffered minor damage.

In order to try to get around the cruisers to the convoy, Bey ordered Scharnhorst to take a southeast course away from the cruisers. In the late afternoon, the convoy's covering force, including the British battleship HMS Duke of York, made contact and opened fire. Despite suffering the loss of its hangar and a turret, Scharnhorst temporarily increased its distance from its pursuers. The Duke of York caught up again and fired again - the second salvo wrecked the "A" turret, detonating the charges in "A" magazine which led to the same in "B" magazine. Partial flooding of the magazines quenched the explosions. No Royal Navy ship received any serious damage, though the flagship was frequently straddled, and one of her masts was smashed by an 11-inch (280 mm) shell. At 18:00 Scharnhorst's main battery went silent; at 18:20 another round from Duke of York destroyed a boiler room, reducing Scharnhorst's speed to about 22 knots (41 km/h) and leaving her open to attacks from the destroyers. Duke of York fired her 77th salvo at 19:28.[18]

Battered and crippled as she was, her secondary armament was still firing wildly as the cruiser HMS Jamaica and the destroyers Musketeer, Matchless, Opportune, and Virago closed and launched torpedoes at 19:32.[19] The last three torpedoes, fired by Jamaica at 19:37 from under two miles (3 km) range, were the final crippling blow.

A total of 55 torpedoes and 2,195 shells had been fired at Scharnhorst.[20]

Oberbootsmannsmaat (Petty Officer) Wilhelm Gödde described the scene:

On the deck, all was calm and orderly. There was hardly any shouting. I saw the way the First Petty Officer helped hundreds of men over the rails. The Captain (Fritz Hintze) checked our life-jackets. Once again before he and the Admiral (Erich Bey) took leave of each other with a handshake. They said to us, "If any of you get out of this alive, say hello to the folks back home, and tell them we did our duty to the last."[21]

Scharnhorst sank at 19:45 hours on 26 December 1943 with her propellers still turning. Of a total complement of 1,968 men, only 36 survivors - none an officer - were rescued from the frigid seas; 30 by HMS Scorpion and 6 by Matchless.

HNoMS Stord (Royal Norwegian Navy) and HMS Scorpion fired their torpedoes from an easterly direction. Stord fired her eight torpedoes as she was about 1,500 yards (1,400 m) from Scharnhorst, while also firing with her guns and scoring hits.[citation needed]

After the battle, Admiral Fraser sent the following message to the Admiralty: "... Please convey to the C-in-C Norwegian Navy. Stord played a very daring role in the fight and I am very proud of her...". In an interview in The Evening News on 5 February 1944 the commanding officer of HMS Duke of York said: "... the Norwegian destroyer Stord carried out the most daring attack of the whole action...".

Later that evening, Admiral Bruce Fraser briefed his officers on board Duke of York: "Gentlemen, the battle against Scharnhorst has ended in victory for us. I hope that if any of you are ever called upon to lead a ship into action against an opponent many times superior, you will command your ship as gallantly as Scharnhorst was commanded today".

Credit: US Navy History Center
5 Small craft
5.1 E-Boat (MTB)s/Schnellboot
6 U-boats/Unterseeboote
6.1 Training subs
6.2 Coastal subs
6.3 Ocean-going subs
6.4 Minelaying subs
6.5 Supply subs
6.6 Electric boats
6.7 Midget Submarines
6.8 Human Torpedoes
7 Auxiliary ships
7.1 Troop Ships
7.2 Artillery Training Ships/Artillerieschulschiffe
7.3 Radio-Controlled Targets
7.4 Sail Training Ships/Segelschulschiffe
7.5 Floating AA Batteries/Schwimmende Flakbatterien
7.6 Escorts/Flottenbegleiter
7.7 Gunboats/Leichte Schnellboote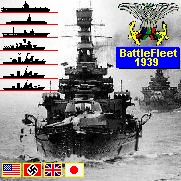 Turn-based WW2 naval game, extension to the classic Submarine game (Battleship game) where ships/planes/subs can move. Contains plenty of game missions, game campaigns and 40 ship, submarine, airplane ana port artillery types, with combat maps up to 96X96 large.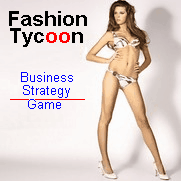 Fashion Tycoon is a business fashion management game. You'll build your multinational fashion company, destroy competition, hire employees, fashion models and businessman, establish company objects, run fashion shows and brand campaigns.
There is a more than 30 missions with different game objectives. You can hire more than 100 fashion models, directors, brand experts, celebrities.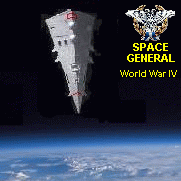 Turn-based space strategy game represents World War 4 conflict on tactical level.
The user-friendly game engine allows more than 60 unit types, including planet battleships, galaxy cruisers, death-stars, stealth units, star destroyers, air-space interceptors, explorers, planet artillery and radars.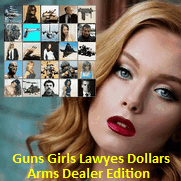 Tycoon Strategy Game - build your own world business empire as an arms dealer tycoon. Travel around the world, trade with more than 400 weapon systems, hire secretaries, bodyguards, lawyers, fighters and tanks, establish companies and search for criminals and hostages.
Capital Ships

Battleships/Schlachtschiff

* Bismarck class (42,000 tons, 8 x 380 mm guns)
o Bismarck, 1939
o Tirpitz, 1939
* Scharnhorst class (35,000 tons, 9 x 280 mm guns)
o Gneisenau, 1936
o Scharnhorst, 1936

Pre-Dreadnoughts/Linienschiffe

* Deutschland class battleship (15,000 tons, 4 x 280mm guns)
o Schleswig-Holstein, 1906
o Schlesien, 1906

Heavy cruisers/Schwere Kreuzer

* Deutschland class (12,000 tons, 6 x 280 mm guns)
o Lützow (ex-Deutschland), 1931
o Admiral Graf Spee, 1933
o Admiral Scheer, 1934
* Admiral Hipper class (14,000 tons, 8 x 203 mm guns)
o Admiral Hipper, 1937
o Blücher, 1937
o Prinz Eugen, 1938

Light cruisers/Leichte Kreuzer

* Emden class (6,000 tons, 8 x 150 mm guns)
o Emden, 1925
* K class (7,200 tons, 9 x 150 mm guns)
o Königsberg, 1925
o Karlsruhe, 1927
o Köln, 1928
* Leipzig class (8,000 tons, 9 x 150 mm guns)
o Leipzig, 1929
o Nürnberg, 1934

Destroyers and Torpedo boats

Destroyers/Zerstörer
Main article: German World War II destroyers

* Zerstörer/Typ 1934 (3,155 tons, 5 × 127 mm guns)
o Z1 Leberecht Maas 1937
o Z2 Georg Thiele 1937
o Z3 Max Schultz 1937
o Z4 Richard Beitzen 1937
* Zerstörer/Typ 1934 A
o Z5 Paul Jacobi
o Z6 Theodor Riedel
o Z7 Hermann Schoemann
o Z8 Bruno Heinemann
o Z9 Wolfgang Zenker
o Z10 Hans Lody
o Z11 Bernd von Arnim
o Z12 Erich Giese
o Z13 Erich Koellner
o Z14 Friedrich Ihn
o Z15 Erich Steinbrinck
o Z16 Friedrich Eckoldt
* Zerstörer/Typ 1936
o Z17 Diether von Roeder
o Z18 Hans Lüdemann
o Z19 Hermann Künne
o Z20 Karl Galster
o Z21 Wilhelm Heidkamp
o Z22 Anton Schmitt
* Zerstörer/Typ 1936 A(Narvik)
o Z23 through Z30
* Zerstörer/Typ 1936 A (Mob)
o Z31 through Z34
o Z37 through Z39
* Zerstörer/Typ 1936 B
o Z35 through Z36
o Z43 through Z45

Torpedo boats/Flottentorpedoboot

* Torpedoboot 1923 ("Raubvogel") (900 tons, 3 x 105 mm guns)
o Möwe
o Falke
o Greif
o Kondor
o Albatros
o Seeadler
* Torpedoboot 1924 ("Raubtier") (950 tons, 3 x 105 mm guns)
o Wolf
o Iltis
o Jaguar
o Leopard
o Luchs''
o Tiger
* Torpedoboot 1935 (1,090 tons, 1 x 105 mm gun)
o T1 through T12
* Torpedoboot 1937 (1,150 tons, 1 x 105 mm gun)
o T13 through T21
* Flottentorpedoboot 1939 (Elbing) (1,750 tons, 4 x 105 mm guns)
o T22 through T36

Auxiliary cruisers/Hilfskreuzer

* Orion
* Atlantis
* Widder
* Thor
* Pinguin
* Stier
* Komet
* Kormoran
* Michel
* Coronel
* Hansa

Mine Warfare Craft

Minelayers/Minenleger

* Tannenberg 1935 (5,500 tons, 3 x 150mm guns, 460 mines)
* Brandenburg 1936 (3,900 tons, 3 x 105mm guns, 250 mines)
* Lothringen 1941 (2,000 tons, 2 x 88mm guns, 200 mines)
* Niedersachsen 1934 (1,800 tons, 2 x 105mm guns, 260 mines
* Drache 1924 (1,800 tons, 2 x 88mm guns, 120 mines)
* Brummer 1940 (3 × 10.5 cm guns, 2 × 3.7 cm anti-aircraft guns, 10 × 2 cm anti-aircraft guns, 4 × 46 cm torpedo tubes, 280 mines)
* Oldenburg 1934 (1,200 tons, 2 x 88mm guns, 145 mines
* Kamerun 1939 (370 tons, 2 x 88mm guns, 100 mines)
* Togo 1939 (370 tons, 2 x 88mm guns, 100 mines)
* Kiebitz 1943

Pathmakers/Sperrbrecher

* Sperrbrecher 1 - Sperrbrecher 100 (5,000 tons, 2 x 88mm guns)

Mine-hunters/Küstenminenleger

* KM1 - KM36

Small craft

E-Boat (MTB)s/Schnellboot

* S-1 class (50 tons, 1 x 20mm gun, 2 torpedo tubes)
o S1 - S25
* S-26 class (75 tons, 1 x 20mm gun, 2 torpedo tubes)
o S26 - S29
* S-30 class (80 tons, 1 x 20mm gun, 2 torpedo tubes)
o S30 - S37
* S-38 class (80 tons, 1 x 20mm gun, 2 torpedo tubes)
o S38 - S60
* S-38b class (90 tons, 2 x 20mm guns, 2 torpedo tubes)
o S61 - S99
* S-100 class (100 tons, 1 x 37mm gun, 2 torpedo tubes)
o S100 - S150
* S-151 class (100 tons, 1 x 37mm gun, 2 torpedo tubes)
o S151 - S205

U-boats/Unterseeboote

Training subs

* Type I Unterseeboote
o U25 and U26

Coastal subs

* Type IIA Unterseeboote
o U1 through U6
* Type IIB Unterseeboote
o U7 through U24
o U120 and U121
* Type IIC Unterseeboote
o U56 through U63
* Type IID Unterseeboote
o U137 through U152
* Type XVIIB Unterseeboote
o U1405 through U1407

Ocean-going subs

* Type VIIA Unterseeboote
o U27 through U36
* Type VIIB Unterseeboote
o U45 through U55
o U73 through U76
o U83 through U87
o U99 through U102
* Type VIIC Unterseeboote
o U69 through U72
o U77 through U82
o U88 through U98
o U132 through U136
o U201 through U212
o U221 through U232
o U235 through U291
o U301 through U316
o U331 through U394
o U396 through U458
o U465 through U486

Minelaying subs

* Type VIID Unterseeboote
o U213 through U218
* Type XB Unterseeboote
o U116 through U119

Supply subs

* Type VIIF Unterseeboote
o U1059 through U1062
* Type IXD /42 Unterseeboot
o U883 and U884
* Type XB Unterseeboote
o U219 and U220
o U233 and U234
* Type XIV Unterseeboote
o U459 through U464
o U487 through U490


Midget Submarines

* Seehund (17 tons, 2 x torpedoes)
o 138 commissioned
* Hecht (Training)
o 53 commissioned
* Biber (6.5 tons, 2 x torpedoes)
o 324 commissioned
* Molch (11 tons, 2 x torpedoes)
o 393 commissioned
* Delphin (Prototype)
o 3 commissioned
* Seeteufel (Prototype)
o 1 commissioned
* Schwertwal (Prototype)
o 1 commissioned

Human Torpedoes

* Neger (1 x torpedo)
o 200 commissioned
* Marder (3 tons, 1 x torpedo)
o 500 commissioned
* Hai (Prototype)
o 1 commissioned

Auxiliary ships

Troop Ships

* Cap Arcona, 1927
* Deutschland, 1923
* Goya, 1940
* Steuben, 1923
* Wilhelm Gustloff, 1937

Artillery Training Ships/Artillerieschulschiffe

* Bremse 1933 (1,800 tons, 4 x 127mm guns, 280 mines)
* Brummer 1934 (3,000 tons, 8 x 105mm guns, 480 mines)
* Admiral Hugo Zeye, 1942

Radio-Controlled Targets

* Braunschweig class battleship
o Hessen, 1900
* Wittelsbach class battleship
o Zahringen, 1898

Gunboats/Leichte Schnellboote

* LS1 - LS12