List of German Navy Ships WW2
Battleship Bismarck
,

Graf Zeppelin
Battleships Tirpitz, Scharnhorst
Admiral Graf Spee
U-Boats Types 1, 2A, 2B, 2C, 2D
Kriegsmarine Submarines Types U-Flak, 7A, 7B, 7C, 7C/41, 7C/42, 7D, 7F
Kriegsmarine Submarines: U-Boats
Type 9A, 9B, 9C, 9C/40, 9D, 14
Submarines: Type XXI , Type XXIII
Grand Admiral Karl Donitz, Erich Raeder
HMS Prince of Wales Battleship, HMS Repulse HMS Ark Royal, HMS Hood Battlecruisers Battle of Crete - Operation Mercury
WW2 Battle of Taranto
Battle of Cape Matapan Battle of Narvik Battle of the River Plate,
Battle of Dunkirk,
Battle of the Atlantic
www.battle-fleet.com
Battleship Game - WW2 PC Naval Strategy

Soon: also for Android, iPad, iPhone strategy battleship games

Battleship Game - WW2 Naval Strategy: No1 Battleship Game for PC and No3 Aircraft Carrier Game on World Net
Missions and Scenarios:
Pearl Harbor Game
Atlantic Game 1943
Sink Cruisers Game
Midway Game
Iwo Jima Game
US Marines Game
Luftwaffe Game Pacific
Torpedo Game Boats
Bismarck Game Pacific
Destroy RAF Game
Okinawa
Us Navy Submarine Game
Fleet Submarines Game
Kamikaze Game
U Boat Game
Singapore Game
Swordfish Hunt
Patrol Boats
Air Supremacy
Alert
Battleships Game
Java
Defense
Fleet Cruisers Game
Atlantic Island
Coral Sea Game
Iron Sea
Mykonos
Imperial Ocean
Long Convoy
Skagerrak
Target Los Angeles
West Pacific Game
Pacific War Game
Leyte Transport
Emperor Hirohito
Normandy Game
South Pacific Game
Destroy USAF Game
Submarine Games
US Navy Game
Free Hunt Doenitz Game
Free Hunt Spruance Game
Free Hunt Halsey Game
Imperial Navy I
Royal Navy Game
Free Hunt Pearl Harbor Games
Midway II
Kriegsmarine I
Brisbane Convoy
Clear West Coast
Fall Of Australia
Battle For Leyte
Conquer Of Japan
HMAS Perth
Road To Okinawa
Orange Ports
Emperor Defense
Prince Of Wales
San Bernardino
Pacific Race
Heavy Duty
Tokio Express
Operation Sidney
Bomber Operation
Conquer Of Italy
Heavy Cruiser Game
Frigate Hunt
Santa Cruz
Lamansh Game
Azores Transport
Norway Convoy
Invasion
Grossadmiral
Norway Ports
Drang Nach Ost
Convoy Pk30
Ciano Defense
Sir John Tovey
Free Hunt Andrews
Germans On Pacific
Silent Hunt
Antigua
Return To Midway
Kriegsmarine Game II
Royal Air Force Game
F. Hunt Lancaster
Jamamoto Game
Free Hunt USN
Free Hunt Japan
Free Hunt RAAF
Free Hunt U Boat Game
Free Hunt Aircraft Carriers Game
Free Hunt Hawaii
Free Hunt Yamato Game
Free Hunt Iwo Jima Game
Free Hunt Pacific Game
Free Hunt Torpedos
Free Hunt Convoy
Free Hunt Germany
Free Hunt Germany II
Free Hunt Italy
Free Hunt Malaya
Free Hunt Subs Game
Free Hunt B-29 Game
Free Hunt USN 1944
Devil Island
Dragoon Carriers

Axis Powers WW2

The Axis Powers is a term for the alliance led by Nazi Germany and between that state, Italy, and Japan during World War II. The three major powers referred to the axis as the Rome-Berlin-Tokyo axis.

Major Axis Powers
Germany
Italy
Japan

Minor Axis Powers
Hungary
Romania
Slovakia
Bulgaria


Italy, facing opposition to its wars in Abyssinia (Ethiopia) from the League of Nations, forged an alliance with Nazi Germany, which had withdrawn from the League in 1933. The term was first used by Benito Mussolini, in November 1936, when he spoke of a Rome-Berlin axis in reference to the treaty of friendship signed between Italy and Nazi Germany on October 25, 1936. Later, in May 1939, this relationship transformed into an alliance, dubbed the "Pact of Steel".


The Axis was extended to include Japan as a result of the Tripartite Treaty of September 27, 1940. The alliance was subsequently joined by Hungary (November 20, 1940), Romania (November 23, 1940), Slovakia's puppet government (November 24, 1940) and Bulgaria (March 1, 1941).

Yugoslavia joined on March 25, 1941, but a British-supported coup d'?tat two days later put Yugoslavia's participation in question (although King Peter II of Yugoslavia actually declared his adherence to the treaty), leading to a Nazi occupation of Yugoslavia in April.

In Allied usage, Finland was often referred to as an Axis country, but it was never a signatory. Finland characterized its relationship with Nazi Germany during the Continuation War as co-belligerence.

Some Italians born in this time were named Roberto, which briefly acquired a new meaning from "Roma-Berlino-Tokio".

The Axis of Evil named by George W. Bush has the same connotations behind it as the Axis Powers, although the countries named are not allied with each other.


Axis Pact of Steel


The Pact of Steel was an agreement between the governments of Italy and Germany signed on May 22, 1939 by Galeazzo Ciano and Joachim von Ribbentrop
The pact was one of alliance in the event of international threats; of immediate aid and military support in the event of war, also neither country would make peace without the agreement of the other; and of collaboration in military and wartime production. The pact was initially valid for ten years.

The pact was based on the assumption of war occurring in about three years. When Germany began the conflict in September 1939 Italy was not on a proper war footing and had difficulty meeting its obligations and did not enter the conflict until June 1940 with an abortive invasion of southern France. Certain members of the Italian government, including the signatory Ciano, were opposed to the pact.


Anti-Comintern Pact


The Anti-Comintern Pact was concluded between Nazi-Germany and Japan on November 25th, 1936. The pact was ostensibly directed against the Communist International (Comintern) but was specifically directed against the Soviet Union. In case of an unprovoked attack by the Soviet Union against Germany or Japan, the two nations agreed to consult on what measures to take "to safeguard their common interests". It also agreed that neither nation would make any political treaties with the Soviet Union, and Germany also agreed to recognize the Japanese puppet regime in Manchuria. In 1937 Italy joined the Pact, thereby forming the group that would later lead be known as the Axis Powers.
Italy's joining was more or less a reaction against the failed Stresa Front, the Franco-British initiative of 1935 designed to keep Nazi-Germany from extending beyond her borders, primarily the Anschluss of Austria, where the Nazis recently had assassinated the Italy-oriented dictator Engelbert Dollfuss. However, in June 1935 an Anglo-German Naval Agreement was signed, followed by mistrust from the unknowing France and Italy.

Meanwhile, Italy invaded the African State of Abyssinia, an act of unprovoked aggression. Nevertheless, Britain and France hashed out a secret agreement with Italy to give her two-thirds of Abyssinia. When this information was leaked to the public in Britain and France, their governments collapsed in scandal. Mussolini realized that future governments of France and the United Kingdom will be less accommodating. After Italy signed the Anti-Comintern Pact, the Franco-British initiative failed, and soon afterwards the Anschluss of Austria was realized.

Adolf Hitler broke the terms of the pact when he signed the Molotov-Ribbentrop Pact in August 1939. He did this because he was attempting to avoid a war on two-fronts. By 1940 Hitler once again began to consider invading the Soviet Union and the German foreign minister, Joachim von Ribbentrop, was sent to negotiate a new treaty with Japan. On September 25th, 1940, Ribbentrop sent a telegram to Vyacheslav Molotov, the Soviet foreign minister, informing him that Germany, Italy and Japan were about to sign a military alliance. Ribbentrop pointed out that the alliance was to be directed towards the United States and not the Soviet Union. "Its exclusive purpose is to bring the elements pressing for America's entry into the war to their senses by conclusively demonstrating to them if they enter the present struggle they will automatically have to deal with the three great powers as adversaries."

The Anti-Comintern Pact was revived in 1941, after Germany's assault on the Soviet Union, (Operation Barbarossa), and on November 25th its renewal for another five years was celebrated. This time the parties were: Germany, Japan, Italy, Hungary, Spain, Manchukuo, Bulgaria, Croatia, Denmark, Finland, Romania, Slovakia, and the Nanking regime in China.

| | |
| --- | --- |
| www.tankopoly.com CIA / KGB Operation Game. Run your own intelligence game. Travel around the world and set up espionage game, trade with state secrets, weapon systems, spy codes, WMD, hire secretaries, agents, lawyers and soldiers, establish secret agent stations, cells and bases and search for criminals and politicians. Involve in agent game. Game contains more than 40 missions including Nuclear Game, Cold War Game, Secret Agent, CIA Games, USAF, Prime Minister, RAF, Bin Laden, Sadam, KGB, Operations Iran… | |
OTHER COUNTRIES JOIN THE AXIS ALLIANCE

In July 1940, just weeks after the defeat of France, Hitler decided that Nazi Germany would attack the Soviet Union the following spring. In order to secure raw materials, transit rights for German troops, and troop contributions for the invasion from sympathetic powers, Germany began to cajole and pressure the southeast European states to join the Axis. Nazi Germany offered economic aid to Slovakia and military protection and Soviet territory to Romania, while warning Hungary that recent German support for Hungarian annexations of Czechoslovak and Romanian territory might change to the benefit of Slovakia and Romania.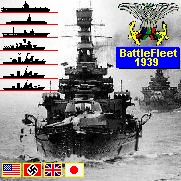 Turn-based WW2 naval game, extension to the classic Submarine game (Battleship game) where ships/planes/subs can move. Contains plenty of game missions, game campaigns and 40 ship, submarine, airplane ana port artillery types, with combat maps up to 96X96 large.
Soon: also for Android, iPad, iPhone strategy battleship games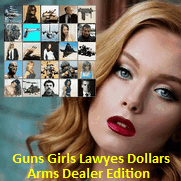 Tycoon Strategy Game - build your own world business empire as an arms dealer tycoon. Travel around the world, trade with more than 400 weapon systems, hire secretaries, bodyguards, lawyers, fighters and tanks, establish companies and search for criminals and hostages.

Italy's failed effort to conquer Greece in the late autumn and winter of 1940-1941 exacerbated German concerns about securing their southeastern flank in the Balkans. Greek entry into the war and victories in northern Greece and Albania allowed the British to open a Balkan front against the Axis in Greece that might threaten Romania's oil fields, which were vital to Nazi Germany's invasion plans. To subdue Greece and move the British off the European mainland, Nazi Germany now required troop transport through Yugoslavia and Bulgaria.

After the Italo-Greek front opened on October 28, 1940, German pressure on Hungary and the Balkan States intensified. Hoping for preferential economic treatment, mindful of recent German support for annexation of northern Transylvania, and eager for future Axis support for acquiring the remainder of Transylvania, Hungary joined the Axis on November 20, 1940. Having already requested and received a German military mission in October 1940, the Romanians joined on November 23, 1940. They hoped that loyal support for a German invasion of the Soviet Union and faithful oil deliveries would destroy the Soviet threat, return the provinces annexed by the Soviet Union in June 1940, and win German support for the return of northern Transylvania. Both politically and economically dependent on Germany for its very existence as an "independent" state, Slovakia followed suit on November 24.

Bulgaria, whose leaders were reluctant to get involved in a war with the Soviet Union, and Yugoslavia, which was nominally an ally of Greece, stalled, resisting German pressure. After the Germans offered Greek territory in Thrace and exempted it from participation in the invasion of the Soviet Union, Bulgaria joined the Axis on March 1, 1941. When the Germans agreed to settle for Yugoslav neutrality in the war against Greece, without demanding transit rights for Axis troops, Yugoslavia reluctantly joined the Axis on March 25, 1941. Two days later, Serbian military officers overthrew the government that had signed the Tripartite Pact. After the subsequent invasion and dismemberment of Yugoslavia by Germany, Italy, Hungary, and Bulgaria in April, the newly established and so-called Independent State of Croatia joined the Axis on June 15, 1941.

On June 26, 1941, four days after the Axis invasion of the Soviet Union, Finland, seeking to regain territory lost during the 1939-1940 Winter War, entered the war against the USSR as a "co-belligerent." Finland never signed the Tripartite Pact.

After Japan's surprise attack on the United States fleet anchored at Pearl Harbor in Hawaii on December 7, 1941, and the declaration of war on the United States by Germany and the European Axis powers within a week, the Atlantic and Pacific wars became a truly world war.

AXIS DEFEAT
The Allied Powers, led by Great Britain, the United States, and the Soviet Union, defeated the Axis in World War II. Italy was the first Axis partner to give up: it surrendered to the Allies on September 8, 1943, six weeks after leaders of the Italian Fascist Party deposed Fascist leader and Italian dictator Benito Mussolini. On August 23, 1944, following the overthrow of dictator Marshal Ion Antonescu, Romania switched sides: Romanian troops fought alongside Soviet troops for the remainder of the war. After the Soviets rejected its offer of an armistice, Bulgaria surrendered on September 8, 1944, as the Communist-led Fatherland Front seized power from the Axis government in a coup and then declared war on Nazi Germany. On September 19, 1944, Finland signed an armistice with the Soviet Union.

The German occupation of Hungary in March 1944 succeeded in its primary purpose: to prevent the Hungarian leaders from deserting the Axis as the Romanians would later do. Hungary never surrendered; the war ended for Hungary only when Soviet troops drove the last pro-Axis Hungarian troops and police units and the members of the Arrow Cross government across Hungary's western border into Austria in early April 1945. Slovakia, which German troops occupied in the summer of 1944 to suppress the Slovak uprising, remained in the Axis as a puppet state until the Soviets captured the capital, Bratislava, in early April. Fanatical remnants of the Croat Ustasa remained in Croatia until Tito's Partisans captured or drove them across the border into German-occupied Slovenia and Austria itself in the last days of April 1945.

On May 7, 1945, seven days after Hitler committed suicide, Nazi Germany surrendered unconditionally to the Allies. Japan fought on alone, surrendering formally on September 2, 1945.